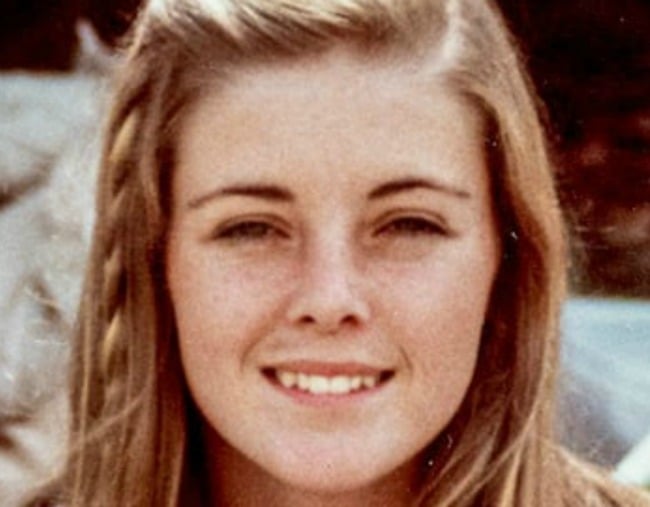 In cafes, at dinner parties, before work meetings and over phone calls, Australians are discussing an unresolved probable murder case that took place in January 1982.
Lynette Dawson, described by family members as "the loveliest person you'd ever meet", was a registered nurse and mother to two young girls, Shanelle and Sherryn. She had married her high school sweetheart, Chris Dawson, and lived in Bayview on the Northern Beaches. She is the subject of one of Australia's most listened to podcasts, The Teacher's Pet, by Hedley Thomas with The Australian.
Dawson was a sporting legend, having played first grade rugby league alongside his twin brother, Paul Dawson, for the Newtown Jets in the 1970s. Both Dawson brothers went on to become high school sports teachers, with Chris working at Sydney's Cromer High.
It was there he met Year 11 student, 16-year-old Joanne Curtis.
Joanne had a troubled home life, with a violent stepfather who made living inside their small Dee Why flat near unbearable. She was vulnerable, and in many ways, the perfect victim.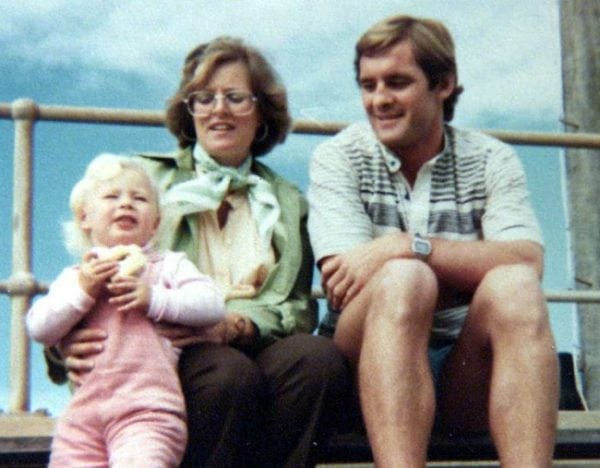 Her relationship with Dawson developed quickly. She began babysitting for the Dawson's two children in mid 1980, and by the end of that year, they were engaged in an "intense sexual relationship".
Chris moved his 16-year-old lover into the family home, presenting himself as her protector - saving a student from a difficult home life.
At first, Lyn welcomed Joanne into the home, and encouraged the bond she shared with their two daughters. Years later, Joanne would say Lyn showed her "more kindness" than anyone else had up until that point in her life.
But Chris became increasingly cruel and distant towards Lyn, culminating in a hospital visit where he requested Lyn not visit him. Joanne came instead.
When visiting Chris in hospital, Lyn's mother, Helena Simms, witnessed a tender moment between the pair, and alerted her daughter immediately.
Lyn confronted Joanne and allegedly said to the school girl: "You've been taking liberties with my husband".
In a police statement, Joanne said, "I didn't know what to say," and left the home, only to stay with Chris' twin brother Paul.
Neighbours and friends of Lyn were horrified by the scandal, perplexed as to why she did not challenge their living situation sooner. It is alleged by some, that Lyn was being subjected to both emotional and physical abuse at the hands of her husband. In many ways, perhaps she was already defeated.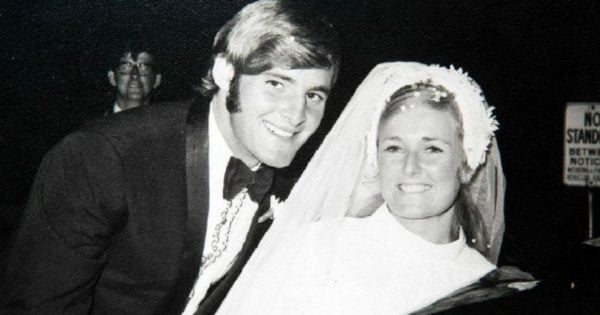 In December 1981, Joanne and Chris 'ran away', hoping to start a new life together in Queensland. But, according to Joanne's police statement, she panicked.
They returned to Sydney and continued their affair, and then in January 1982, while Joanne was away with friends, Lyn vanished into thin air.
Less than two days later, Joanne moved into the family home, where she slept in Lyn's marital bed and wore her clothes. Chris positioned her as almost a stand-in mother for the girls and allegedly begged her to marry him. Two years later, they married in the home in Bayview, where Lyn's wedding ring was slipped onto her finger.
The transition for some listeners between victim to potential 'villain', comes with her subsequent treatment of Lyn's two daughters, Shanelle who was four when her mother went missing, and Sherryn who was just two.
Once she had her own daughter to Chris, Kristen, Joanne had little interest in Shanelle and Sherryn, who witnesses say she treated poorly. She requested that the girls no longer call her 'mum', even though she was the only 'mother' they'd ever known.
After alleged emotional and physical abuse, Joanne left Chris in the late 1980s, as well as the two girls. That's when she spoke to police in a formal recorded interview, which makes for compelling evidence in The Teacher's Pet podcast.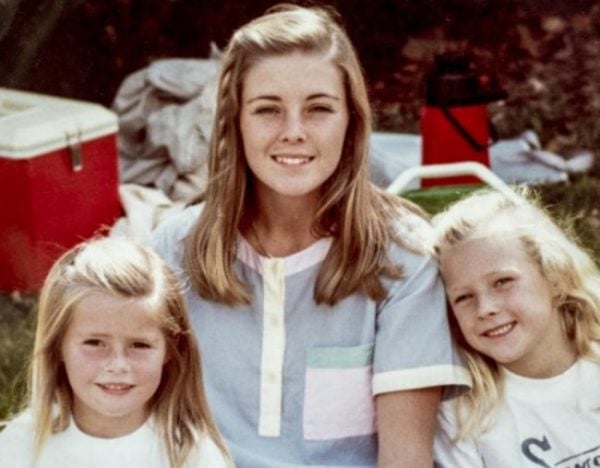 Host Hedley Thomas tells Mamamia, "I am in no doubt that Joanne in her tender years was a victim of manipulation and grooming.
"She was completely spellbound by Chris. She was besotted by him and infatuated with him. I can envisage that in that context, she would have been at times jealous of Lyn, when Chris and Lyn were still together."
He argues that such jealousy is part of the "human condition", and it's understandable that Joanne who still had some way to go in her emotional and psychological development, would have wanted Chris to herself.
With that said - the relationship was, according to Thomas, "unequal". There was a greater age difference - 15 years - between Joanne and Chris, than there was between Joanne and his two little girls.
For many years, Thomas believes Joanne's behaviour was "about survival".
"She went from a very difficult living situation to one that must have been very attractive.
"Instead of Joanne having to go back and maybe stack shelves at Coles because she's just left high school with a really poor HSC... instead of having to go back and live with her stepfather who's a violent drunk, suddenly she's been handed the keys to this amazing house up on the hill at Bayview."
So, the question becomes: When did Joanne know things were, in Thomas' words, "not quite right"?
Did she always know? Did she have an epiphany after being married to him for a number of years? Did she always have suspicions?
Thomas believes there are some clues to suggest the latter, citing Joanne's admission in a police interview, which features at the end of episode nine where she says: "Maybe that [Chris murdering his wife] was always in the back of my mind..."
For some, Joanne's police interviews have been difficult to interpret. She is one of the few people who went to the police at all, offering them insight into the inner workings of the cases prime suspects. But she also comes across as hard. She sounds defensive and abrupt, irritated by the questions despite her commitment to answering every one of them.
Thomas acknowledges this peculiarity, commenting, "We have to be quite careful... in the same way people started to think quite ill of Lindy Chamberlain because of the way she spoke and her responses, we also have to be really careful with Joanne in that regard." Her tone, according to Thomas, is not something we should judge her on.
As it stands, Joanne Curtis, now into her 50s, is the most polarising figure in The Teacher's Pet. Her relationship with Chris brings up questions about complicity. Does she know more than she's letting on?
But at the same time, Joanne was only 16 when she met 31-year-old Chris. She was groomed. She was sought out because of her vulnerability. There were no adults in Joanne's life promising to protect her, except her high school sports teacher.
Other women who were involved in sexual relationships with teachers at the time (of which there were many) are not, decades later, okay.  Many have suffered serious mental health problems, some of them having breakdowns, as a result of the trust breached by the adults who were meant to be taking care of them.
Joanne Curtis, we must remember, is not a character. She cannot be reduced to a victim or a villain, but is instead a complex human being full of contradictions.
What Chris did to her at 16 is inexcusable and has unequivocally influenced the direction of her life. By speaking to police, Joanne reinvigorated the trial, in turn supporting Lyn's mourning family.
She is imperfect, certainly, and perhaps she does know more than she is willing to admit.
But Joanne is neither victim or villain. No human story is ever quite that simple.
If you or someone you care about is living with family violence please call safe steps 24/7 Family Violence Response Line on 1800 015 188 or visit www.safesteps.org.au for further information.