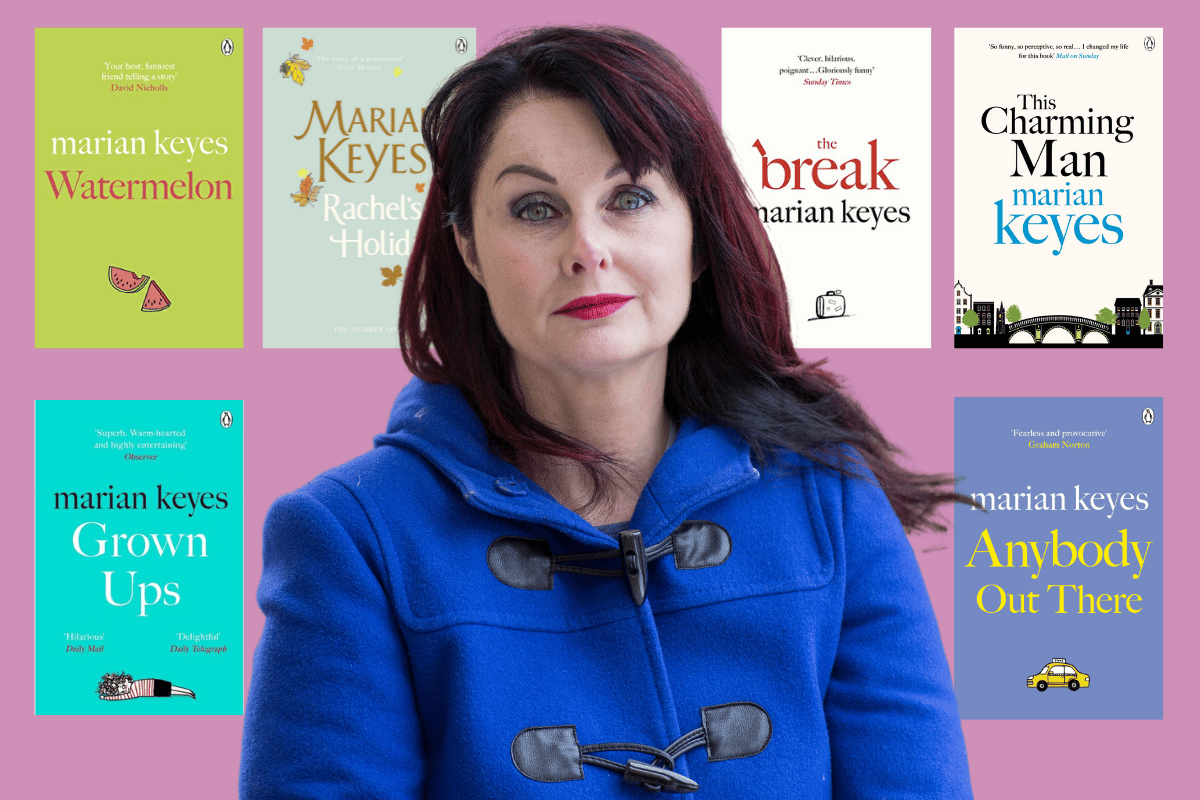 Marian Keyes is one of the most successful authors in the world. She's sold 35 million books in 35 languages and has done that by writing about women's lives in all their messiness, making them feel seen, heard and understood. 
But Marian's life hasn't always been so rosy, as one would expect from a successful, best-selling author.
Rather, she's overcome significant challenges in her life, alcoholism and mental health being two of them. And it is these experiences that have given her writing the level of authenticity it has, a relatability if you will. 
Here's everything we know about Marian Keyes. 
Watch: Bestselling author Marian Keyes on overcoming depression. Post continues below.
At the tender age of 14, Marian began her relationship with alcohol. 
"There's compassion for myself because I hadn't a clue. I hadn't a clue how to be in the world, I hadn't a clue how to manage my own feelings, I hadn't a clue how to manage relationships: I was just lost," she said this week on RTÉ Irish Radio's The Tommy Tiernan Show.
"When I started drinking, I thought this is the thing I need, this is what is going to help me get through the world like the rest of them. Suddenly I could be normal."
So for a teenage Marian, alcohol became a crutch, something she initially thought provided her with comfort and confidence. 
Listen to No Filter: The story of Marian Keyes. Post continues after audio.
But as she grew older, she soon realised her relationship with alcohol was tricky. 
"The wheels were coming off in my final years in school and I was very angry," Marian said. "And then in college, I drank so much: it was all about alcohol. And the awful thing is the more I drank, the worse I felt, so the more I drank."
After living in London for a number of years, a then 30-year-old Marian made the decision to return home to Ireland and attend rehab.
"Alcohol stayed the most important relationship of my life until I had no choice but to stop. The world looked ugly the whole time [when drinking]. I stopped, and suddenly the world was full of colour and loveliness. I'm aware how ridiculously lucky I've been."