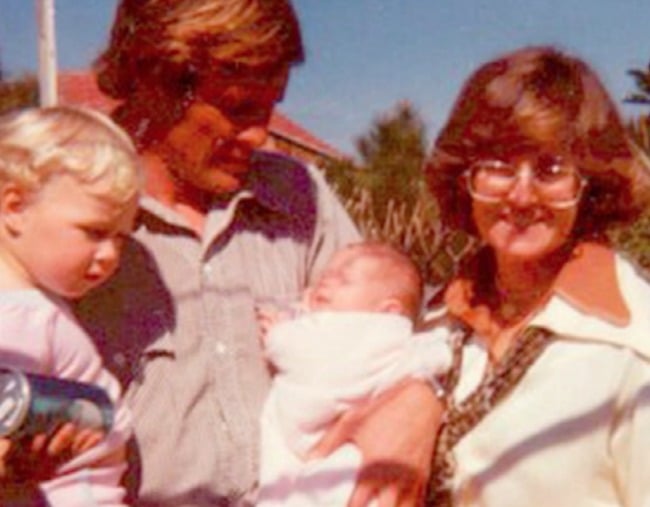 PLEASE NOTE: This post contains mentions of sexual assault and domestic violence. If this post brings up any issues for you, please call 1800 RESPECT (1800 737 732) – the national sexual assault, domestic and family violence counselling service.
The Teacher's Pet podcast has all the makings of a thrilling real life crime series to rival the very best on Netflix. Beautiful characters, the exclusive setting, sporting heroes, incompetence, trickery, lust, murder – it's all there. But let's remember that this isn't just an incredible story for our collective entertainment – this is real life, with real people, and genuine tragedy. I have come to know some of these people, and I know that behind the podcast they are fighting a private battle. Many are confused and unsure as to what the next episode or next development has in store for them. And it's no wonder.
As a lawyer specialising in helping abuse survivors like those in The Teacher's Pet, I know that many survivors blame themselves for what they suffered. They struggle with feelings of embarrassment, guilt and shame, and this is one of the reasons it is so difficult for them to come forward. I have also found that fear is a factor for many of these survivors. Fear of not being believed. Fear of not being supported. Fear of being victim-blamed. Fear of facing their demons, and what it might mean to openly acknowledge what happened to them. Fear of what would be required of them – police statements? Public scrutiny? Cross-examination in court?
Sometimes situations like this can develop a momentum of their own. I certainly hope that momentum results in justice for Lyn Dawson and her family. For other Teacher's Pet abuse survivors, there has been talk of "class actions" and "taking them to court", not to mention a police strike force, private civil actions for damages and applications to the National Redress Scheme. Some of these developments can be very positive, but there is equal risk of misinformation and misunderstanding.
It must be extraordinarily difficult to be thrust so much into public focus, to go from silent and hidden sufferers to suddenly having so many different options and such a volume of information that they don't know where to turn. And that's just the struggle for people who have already found the inner strength to come forward, to identify themselves as survivors.
What also tugs at my heart is how many faceless men and women there are out there who perhaps aren't waiting eagerly for each episode to drop. Instead, perhaps they dread the increased media focus, as they find it too triggering – perhaps they can't bring themselves to listen at all.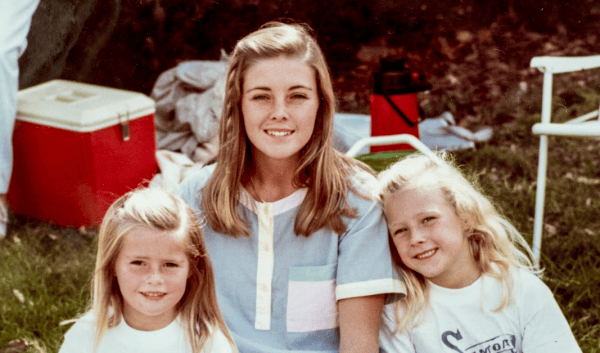 Or perhaps they do listen avidly, as they reflect on their own adolescent experiences. Perhaps they were themselves abused by one of the apparent multitude of high school teachers who took advantage of their positions of authority, and the adulation and hero worship from naïve and vulnerable teenage students. Perhaps they are only just beginning to realise that what at the time seemed like a badge of honour and a mark of maturity, being singled out for "special" attention by the older teacher, was in fact a gross abuse of power. Perhaps they haven't appreciated before now that the problems they have experienced in their life - the alcohol abuse, the depression or PTSD, the drugs, the difficulties with intimacy, the inability to trust, the difficulties holding a steady job – actually stem from events which occurred at a time in their lives where they didn't realise the harm.
I have found that this particular category of abuse survivor may really struggle with self-blame, perhaps even self-disgust. As apparently willing participants, I can only imagine the degree that their feelings of shame and guilt are amplified because they were not forcibly overpowered. Perhaps at the time they encouraged the teacher. Perhaps they welcomed the attention – after all, many of the chosen students were selected precisely because they came from homes or backgrounds where they did not routinely receive love and nurturing. Their craving for attention and affection, as well as the lack of family supports, made them prime targets for these predatory teachers. But I doubt that the students had the capacity at that age to fully appreciate the imbalance of power, or to recognise their own lack of genuine agency in the so-called relationships. Perhaps they have only now begun to put the pieces of the puzzle together.
One Teacher's Pet survivor I spoke to last week was sure of only one thing – she knew that she never wants to be exposed to the trauma of having to tell her very private story in a public courtroom, and be subjected to the indignity and cruel scrutiny of a court process. This almost prevented her from making contact with a lawyer at all, because she'd thought that going to court was the only way she could seek the justice she deserves.
For a complete deep dive on all things The Teacher's Pet, Mia Freedman sat down with the podcast's creator, Hedley Thomas.

Want to hear to more?  Subscribe to No Filter.
This lady was drugged and assaulted against her will by a teacher, so there could be no suggestion that she "brought it upon herself". Imagine, if she's concerned about giving evidence in a situation where her choices could not be questioned, how much more difficult that decision would be for the victims who willingly slept with teachers, who wanted it at the time? Fortunately, I was able to assure this survivor that there are very supportive and successful alternative options that would give her both emotional and compensation outcomes. If she'd not contacted me for advice, she might never have taken action at all, and continued to suffer silently, possibly forever. It would have been an even greater tragedy than what she has already endured.
My fear is that there are still survivors out there who are so overwhelmed and incapacitated by their fear and self-doubt that they will choose to remain silent, and never get the opportunity they deserve to achieve peace. This dark secret may haunt them and their families forever. The last thing these people would seek would be a media story or to be interviewed for the podcast – if they find the strength to come forward, they will need support and will want to know that their situation can be dealt with sensitively and privately, without public scrutiny.
The silver lining from the widespread popularity of the podcast is that survivors of teacher/student abuse on the Northern Beaches, or elsewhere in Australia for that matter, now know that they weren't alone. They aren't alone now either. I hope that they can draw strength from knowing that the clear majority of the listening community has been shocked and horrified at the stories that have come out, and are fully supportive of those (now) men and women whom the teachers abused so openly. Perhaps having the overall culture so openly exposed will empower survivors to come forward, without fear of being victim-blamed.
The Teacher's Pet podcast has uncovered much more than a murder mystery. It has uncovered a destructive trail of historic sexual abuse cases which goes far beyond the Northern Beaches. It has uncovered not one perpetrator, but potentially many more. It has started a discussion which has led to the known survivors, and those who are yet to realise that's what they are, with options. I truly hope that they find the ability to recognise what happened to them for the abuse that it was, and the strength to explore what they can do about it. I want to assure them that there are many people who will support them to seek justice, in a way that meets their needs, when they are ready.
This may not have been the outcome expected when Teacher's Pet began, but if it achieves nothing else, it will make a phenomenal difference to the unknown numbers of survivors whose private tragic stories will never reach the public ear.
If this post brings up any issues for you, or if you just feel like you need to speak to someone, please call 1800 RESPECT (1800 737 732) – the national sexual assault, domestic and family violence counselling service. It doesn't matter where you live, they will take your call and, if need be, refer you to a service closer to home.
Lisa Kinder is special counsel at national abuse law firm Donaldson Law. She is an accredited personal injury specialist with more than 20 years in the legal profession. In recent years, Lisa has been at the forefront in working with Australian institutions to develop collaborative legal processes that deliver more meaningful outcomes for survivors of sexual abuse and assault.