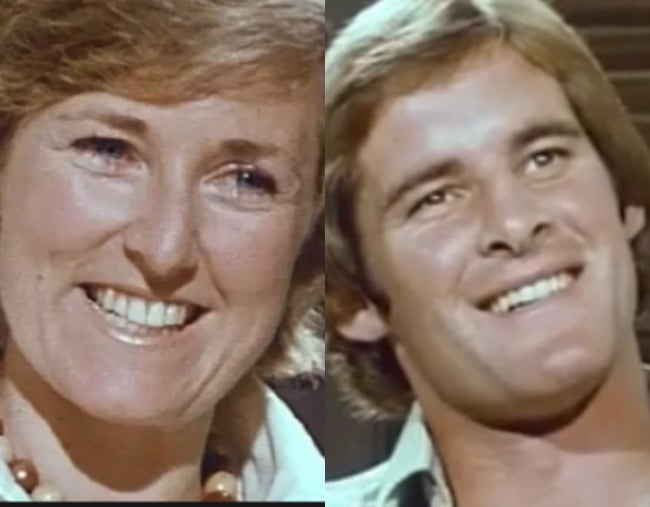 In January 1982, childcare worker and mother-of-two Lyn Dawson, vanished.
Described by family as "the loveliest person you'd ever meet," Lyn was incredibly close to her mother and siblings, and devoted to her two daughters, four-year-old Shanelle and two-year-old Sherryn.
She lived in Bayview, on Sydney's northern beaches, with her husband Chris Dawson.
The pair were high school sweethearts, and Chris would go on to play first grade rugby league with his twin brother, Paul Dawson, for the Newtown Jets in the 1970s before becoming a high school sports teacher at Cromer High.
It was there he met 16-year-old Joanne Curtis, with whom he instigated an "intense sexual relationship."
According to investigative podcast The Teacher's Pet hosted by journalist Hedley Thomas, it began when Chris invited the teenager into their home to babysit their two daughters.
Their relationship developed and became well known to the community. The following year, Chris made the decision to move Joanne into the family home.
It was upon this backdrop, a heated affair, a beautiful house Chris never wanted to leave, and two young children, that Lyn went missing.
Two separate coronial inquests concluded that Lyn Dawson was murdered by someone known to her, believed by many to be Chris.
In The Teacher's Pet, Thomas refers to a 1975 episode of Chequerboard, a program that aired on the ABC.