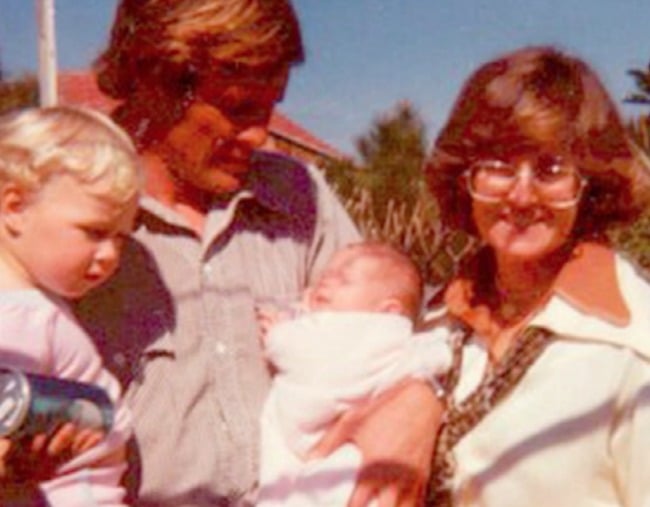 Shanelle Dawson was just four years old when her mum Lynette Dawson disappeared in 1982.
For decades, she believed what her father Chris Dawson had told her: that Lyn had left her, and her then-two-year-old sister Sherryn, because she was through with her domestic, suburban life.
Now, along with every other Australian gripped by Hedley Thomas' The Teacher's Pet podcast, she's questioning her father's innocence.
Speaking to 60 Minutes on Sunday night, Shanelle revealed there was always something missing from her childhood.
More specifically, there were no photos of her mum in the family's home in Bayview on Sydney's northern beaches.
Shanelle grew up having no idea what her mum looked like.
It's a sad contradiction that Shanelle Dawson has so much love for a person she never really got to know. But she's determined to pay tribute to her mother – whatever the cost. #60Mins pic.twitter.com/BRoPFoV1iB

— 60 Minutes Australia (@60Mins) September 9, 2018
"I try not to dwell in self pity, but I guess I do sometimes dip in there, especially on Mother's Day when I see everybody out with their mums," she told the program.
These days Shanelle, who is now a mum herself to four-year-old Kiahla, has an album filled with photos of her mother.
"Nanna always intended it for my sister and I, so it's made its way here. So exciting. I haven't seen it for 20 years."
After years of denial, Shanelle is growing increasingly suspicious of her father's role in her mum's disappearance.
"It's not looking good for my father I will be honest to say," she said during the episode.
"There is huge conflict in that. Especially people who are quite angry, and rightfully so, wanting answers about my mum. Yet, there's still that part of me that really loves my dad, and feels protective of him."
The mum-of-one said her dad was like a "lovable, adorable puppy dog" when she was growing up and she's yet to see another side of him. But she can't deny the mounting evidence.
"Yeah, it's hard to see how that all fits," she admitted.
Shanelle says she's unsure how she will feel if investigators end up finding her mother's remains.
"I don't know if I could really answer that, because if they do find my mother's remains, then my father murdered my mum, and that's inconceivable for my mind to fathom that that's possible, really. I hope that they find what happened to my mum, however they need to do that."
The Teacher's Pet podcast continues to delve into mystery of what happened to Lynette Dawson.