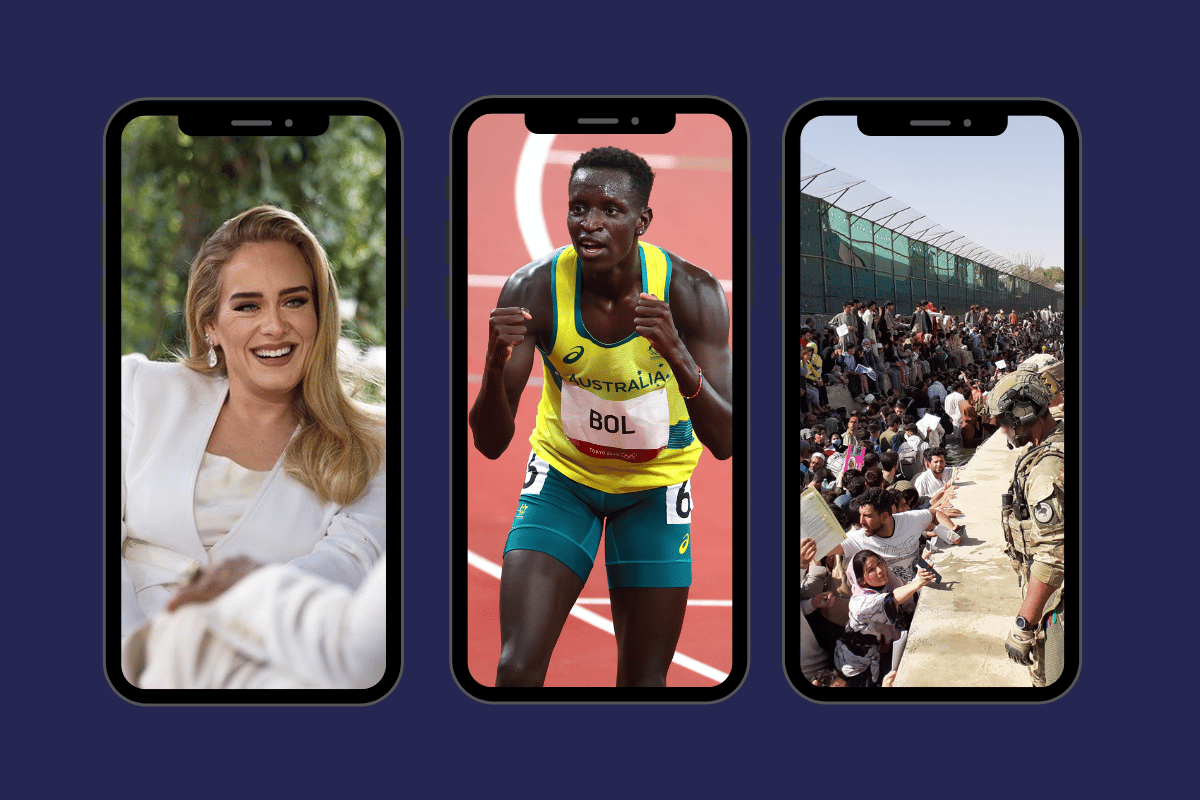 2021 has been a truly overwhelming year. Lockdowns, Parliamentary disasters, floods, earthquakes and more. 
As this year comes to a close, (thank god), it's the perfect time to look back on the stories that piqued the interests of Australians across the country.
Thanks to data, we can pinpoint the moments of 2021 that captured the most attention. It ranges from the rescue of Cleo Smith, the reemergence of Adele, the story of Olympic sprinter Peter Bol, to the humanitarian crisis in Afghanistan and updates in the case of William Tyrrell.
So without further ado, let's unpack what we were all frantically googling in 2021.
Watch: Things you never say in 2021. Post continues below.
News Events.
COVID-19. 
Now it simply couldn't be a 2021 deep dive without a mention of COVID.
When it came to COVID-19 related searches, there was a specific interest in updates for New South Wales, Victoria and Queensland cases and border restrictions.