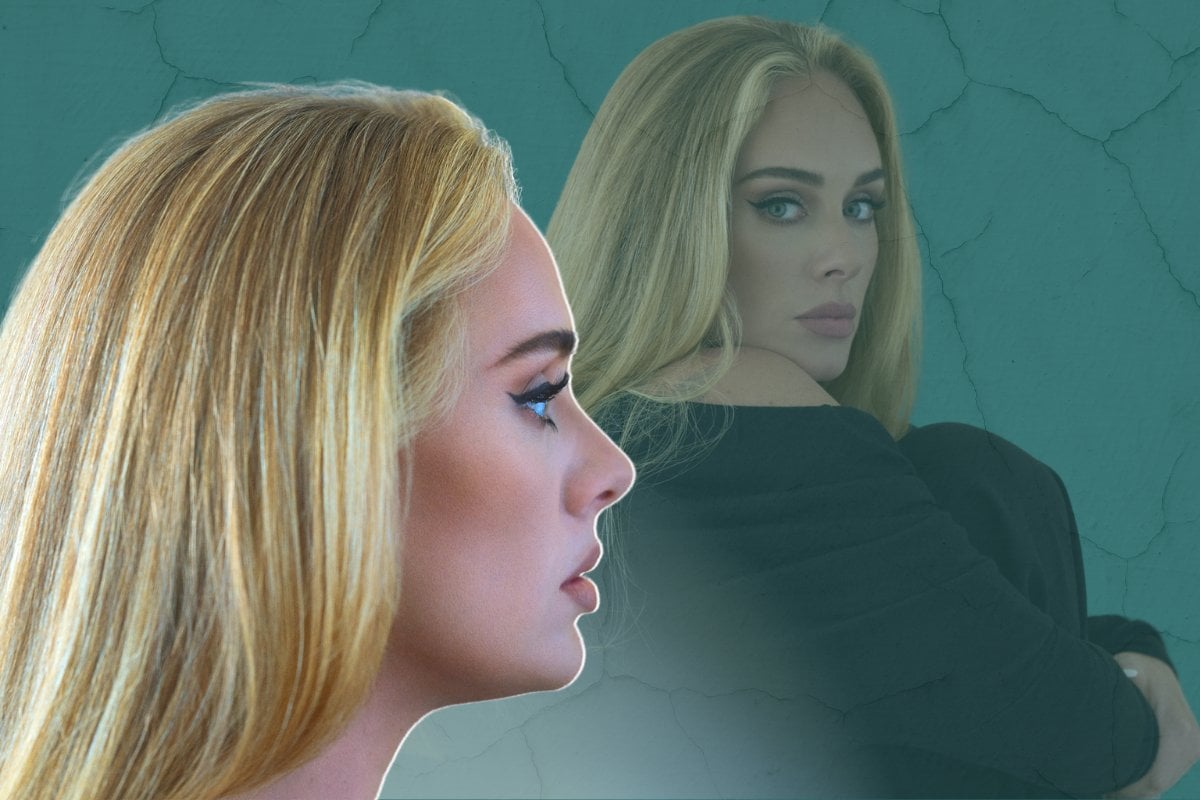 The world has been waiting for this album for SIX WHOLE YEARS. 
And Adele's 30 has finally arrived. 
It's the singer's fourth record, her first since 2015, and it's a documentation of the major life changes she has undergone following her divorce from Simon Konecki, the father of her son Angelo.
The relief of knowing 30 is now out is immense, I'll be honest. Earlier this week, in a Sony Music Sydney office room with lush velvet couches and tables full of dragon fruit, I joined a group of media to listen to the album once through. It's hard to get a full picture from just one listen, but 30 immediately struck me as Adele's best album yet. This is the same woman who released 25. How could she possibly beat that?
But I think she has and finally, thank goodness, we can talk about it!
Watch: Highlights from Adele's first Instagram Live. Post continues below video.
30 is diverse in sound, even containing a number of certified bops. 'Easy On Me' is probably its weakest track, which is good news for anyone who listened to that single, thought 'meh, okay', and hasn't sought it out since. 
There are jazz and soul elements, inspired by Amy Winehouse, the idol Adele has spoken a lot about recently. Voice memos of her trying to explain her complicated heartbreak to Angelo on 'My Little Love' made even this not-maternal-at-all millennial teary. And of course, there are plenty of those huge, Adele notes we've all missed so much.
It's also diverse in subject. Yes, "it's about divorce, babe, divorce," as she told us. But it's also about her grappling with her own guilt, coming to terms with being alone, telling Angelo how much she loves him and feeling desire (and desired) again.
Let's run through it track-by-track:
'Strangers By Nature'.
This is a weird thing to explain, but I just feel this in my soul: 'Strangers By Nature' belongs in The Wizard of Oz.