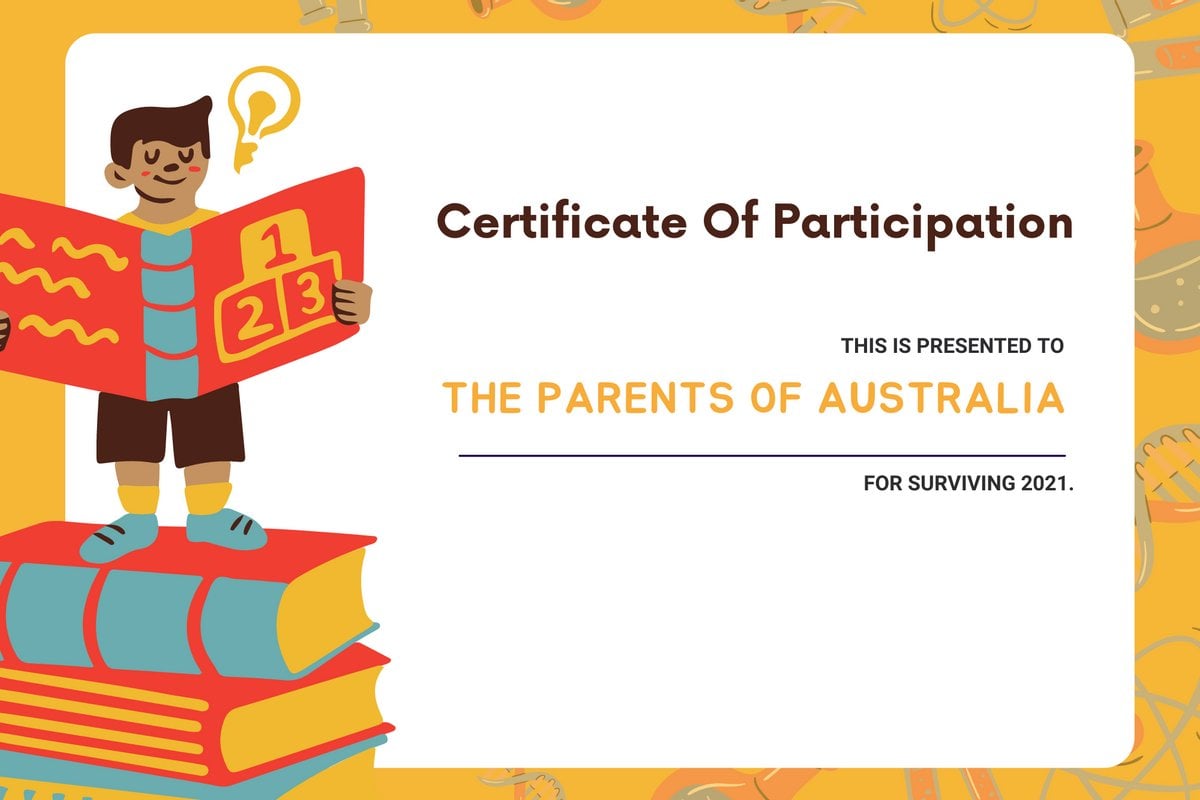 Welcome, parents of 2021, to our end-of-year assembly. 
I hope you got the Zoom code okay, and that you appreciate, on a call of this size, it's better if we all just stay on mute. Yes, Simon, that includes you. 
I'm waiting. 
Thank you. 
Well, look, it's been a year. We would say unprecedented, but 2020 pretty much precedented it for us, so instead let's call it... challenging. 
Watch: The things you never say in 2021. Post continues below.
Before you raise it, Louise, we know that there are people for whom it was more challenging than others. Care-givers in different cities within our own country had very different experiences, and we shall try not to fight about that. 
We also acknowledge that there are many other parts of the world where the toll has been greater, access to health care and vaccines and government support more tenuous. We respect and acknowledge that.
But still, parents, I think we can all agree that things have not been ideal. 
Parts of 2021 have, let's face it, been a bin fire. 
So today, at the final parent assembly for the year, we are recognising, in the form of an exceptional achievement award, the remarkable contribution that parents have made in 2021. 
And we're breaking from tradition. Because this year, everyone gets a prize. 
Stop groaning, Simon. You might be on mute, but we can lip-read the word "snowflake" from here, sir, it doesn't take a genius. 
Spoken like a man whose child always gets a prize. Anyway. 
In 2021 every parent does get a prize because, regardless of circumstances, this year, you all tried your bloody hardest in less than perfect conditions. And that deserves notice, to hang on your wall, or on the fridge next to your prescription for anxiety meds, or to accidentally throw into the recycling along with that drawing your kid made of Nana that made Nana cry. Because of the nose. 
And this is what the certificate says. 
Congratulations, parents of Australia. For surviving 2021.
Listen to This Glorious Mess, a twice-weekly look at parenting as it truly is: confusing, exhausting, inspiring, funny, and full of surprises. Post continues below.
This extraordinary participation award recognises that: