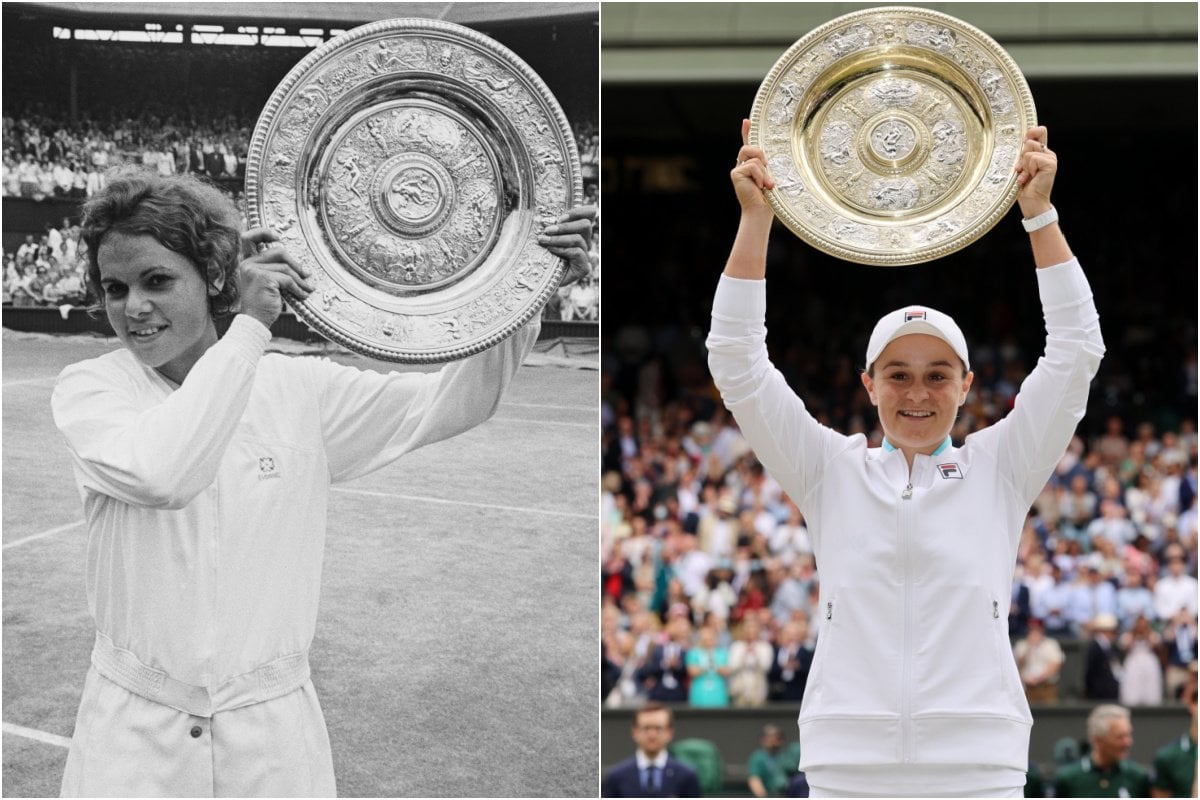 Nine years ago, Ash Barty decided to quit tennis.
Then 18 and a junior Wimbledon champion, she was depressed and lonely.
She remembers a text message she received from Evonne Goolagong Cawley – an Australian tennis great who had become a mentor.
"Hey, darl," the message read.
"Good decision. Go and wet a line."
For the next two years, Barty played cricket in the women's Big Bash League, before eventually returning to tennis in 2016.
In the six years since her return, the Ngaragu woman has climbed to the top as the World No. 1. 
And then, in 2021, on the 50th anniversary of Evonne Goolagong Cawley's first Wimbledon win, Barty won the Wimbledon championship herself in a thrilling three-set match against Karolína Plíšková. And it was anything but a coincidence, with Barty even wearing an outfit that was inspired by the one worn by Goolagong Cawley fifty years before. 
Watch: Ash Barty's championship point at Wimbledon 2021. Post continues below. 
"I hope I made Evonne proud," the 25-year-old tearfully said in her post-match interview.
Goolagong Cawley, a Wiradjuri woman, won seven Grand Slam singles titles throughout her career. She is also the only mother to have won Wimbledon since 1914 – a title that still stands.
In a later interview, Barty shared further reflections on her closeness to her mentor: "It's incredible that it's happened to fall on the 50th anniversary of Evonne's first title here.