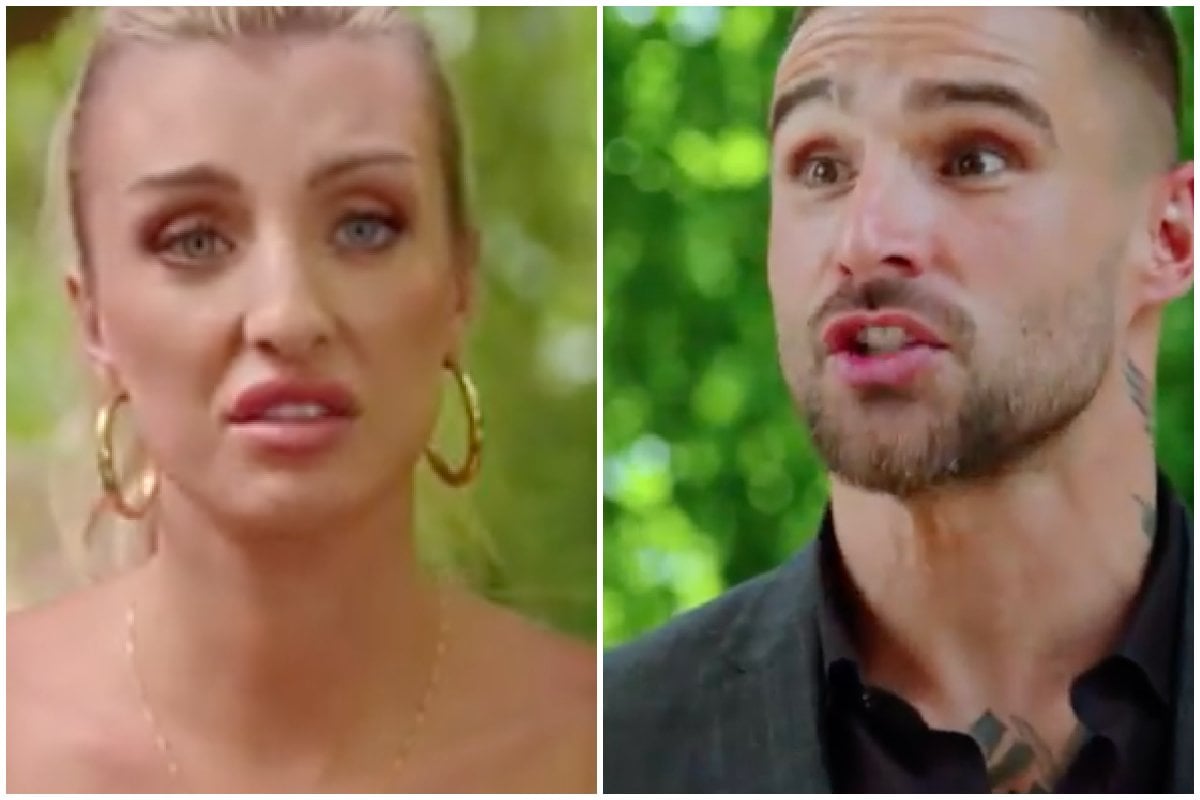 To catch up on all the MAFS 2022 recaps and gossip, visit our MAFS hub page. 
It's time for the final vows, and everyone's moving out which is sad because poor Cody is going to have to go back to his crackden.
Luckily, Selina has said he can come and stay at her house for a few days. The plan is for him to meet her parents for the first time, who will likely mutter "sweetie wtf", which would be helpful feedback. 
There's a great deal of suspense around whether or not Tamara and Brent will stay together - a couple who are not on speaking terms and who refuse to be within 100 metres of each other. Upon leaving, Brent explains that he cannot even bring himself to farewell Tamara and OMG HOW ARE WE MEANT TO WAIT A WHOLE HOUR TO SEE IF THEY END UP TOGETHER? WE CAN'T STAND IT.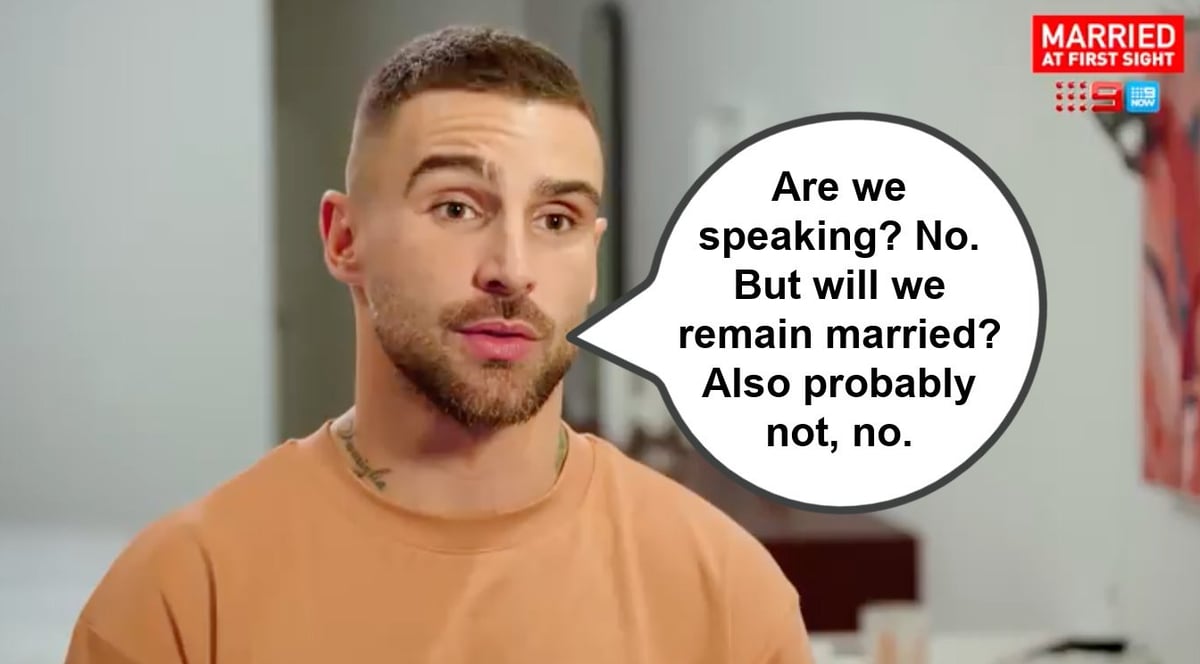 WhO cAn KnOw 4 sUrE? (Everyone) Anyway.
Cody is already knocking over Selina's property. So. 
He arrives at her home and somehow destroys her good luck frog and ffs Cody, get it together. 
Selina takes Cody to meet her mother, Teresa, and mate can you literally try to not create chaos for one afternoon. 
Teresa kindly explains that her husband Kim is "at a wedding today" which is not at all a true statement but we'll allow it. He is most definitely hiding. From all the commotion. Likely in the garage out the back. Perhaps with a television. Watching the darts. Like our dad would.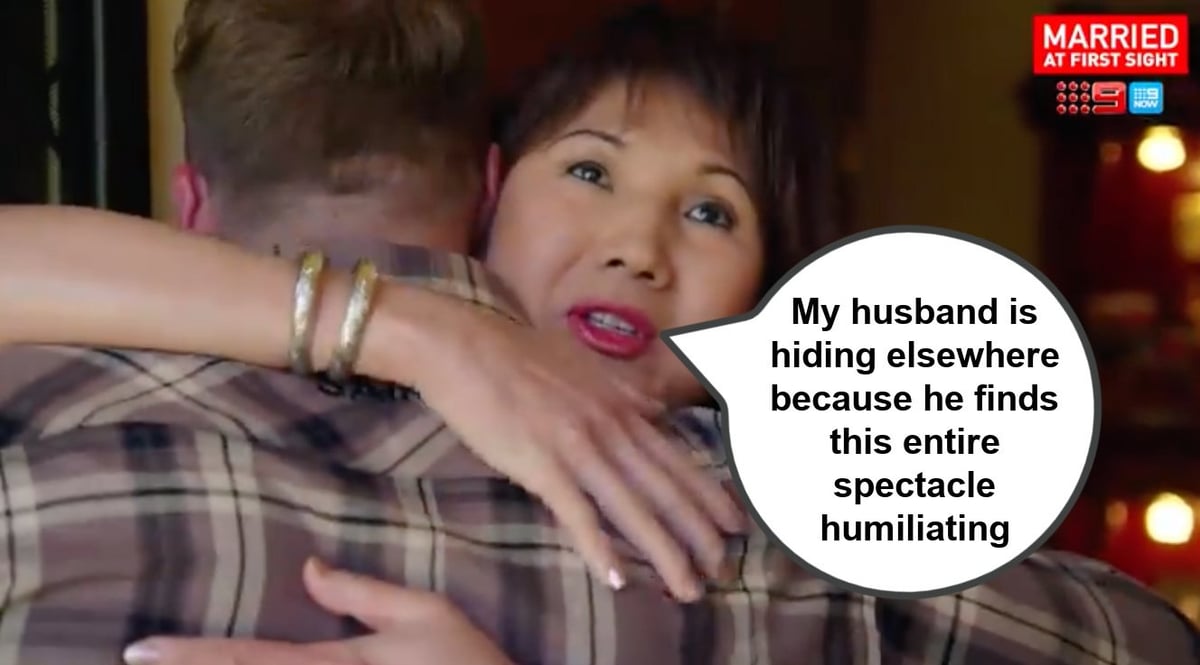 "He says he'd rather sit in a distant room. Alone." Cody offers to help Teresa bring cups of tea to the table, and just as Selina is telling the cameras that Cody is handling her mother's most precious china, he breaks them.