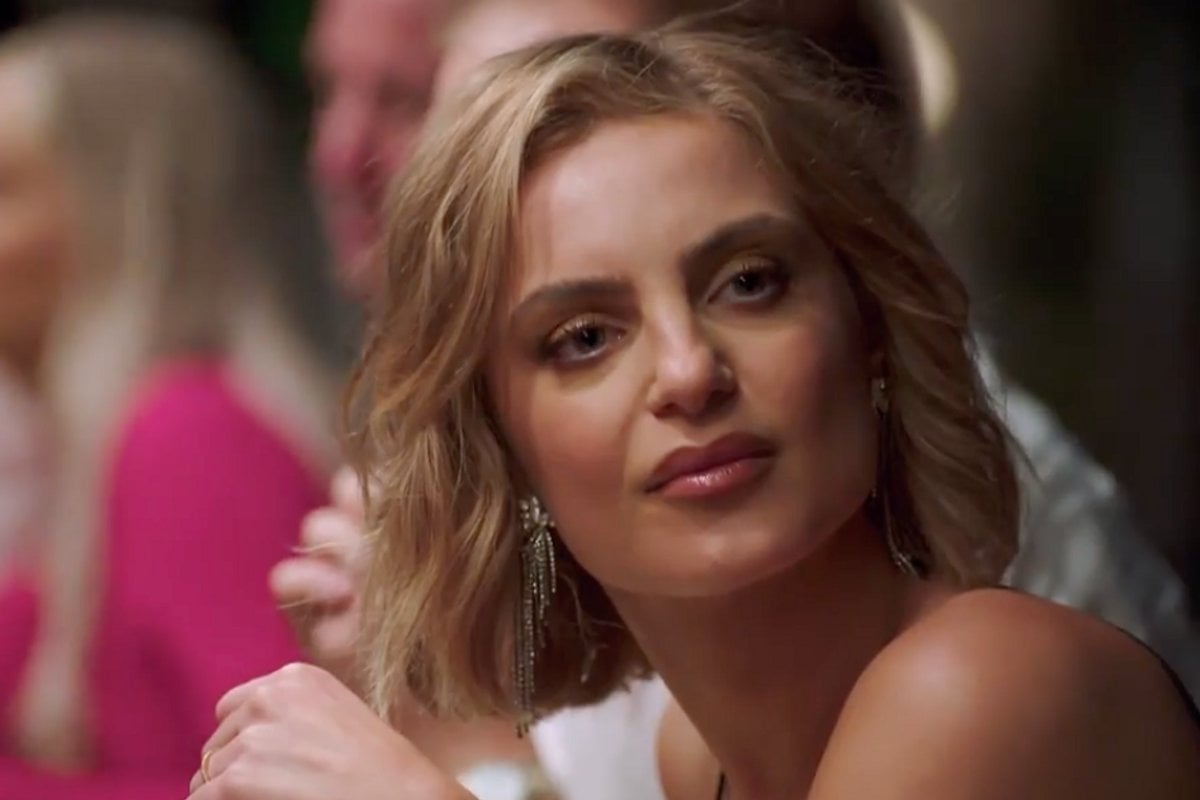 To catch up on all the MAFS 2022 recaps and gossip, visit our MAFS hub page.
We open on Matt muttering the words "suns out, guns out" for the seventeenth time since we met him, only three days ago.
We are growing concerned that Matt feels obliged to say that every time the sun is out. Which is often. And Kate's had enough.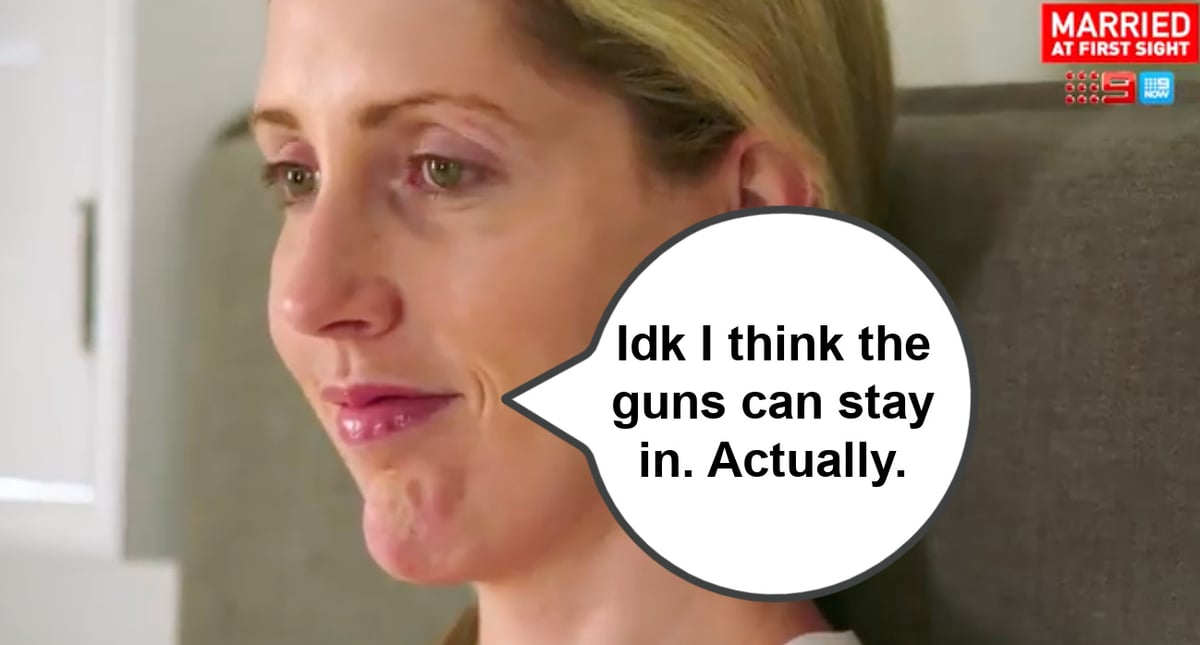 Put them away, Matthew.
But things are even worse on Daniel's honeymoon. He was awoken at 1am last night to his wife Jessica "swearing her head off" about him on the phone. 
"He's this and he's that," Daniel recounts and HE'S WHICH AND HE'S WHAT, DANIEL. WHAT DID SHE SAY, SPECIFICALLY. 
When he confronted Jessica about bitching about him while standing outside his bedroom window (WHY THE F*CK WAS NONE OF THIS FILMED) she said he was a "little bitch" and has "no balls". 
Cool. 
When Jessica is asked by a producer how she feels about their fight last night, she reflects she's not ashamed and he needs to get over it.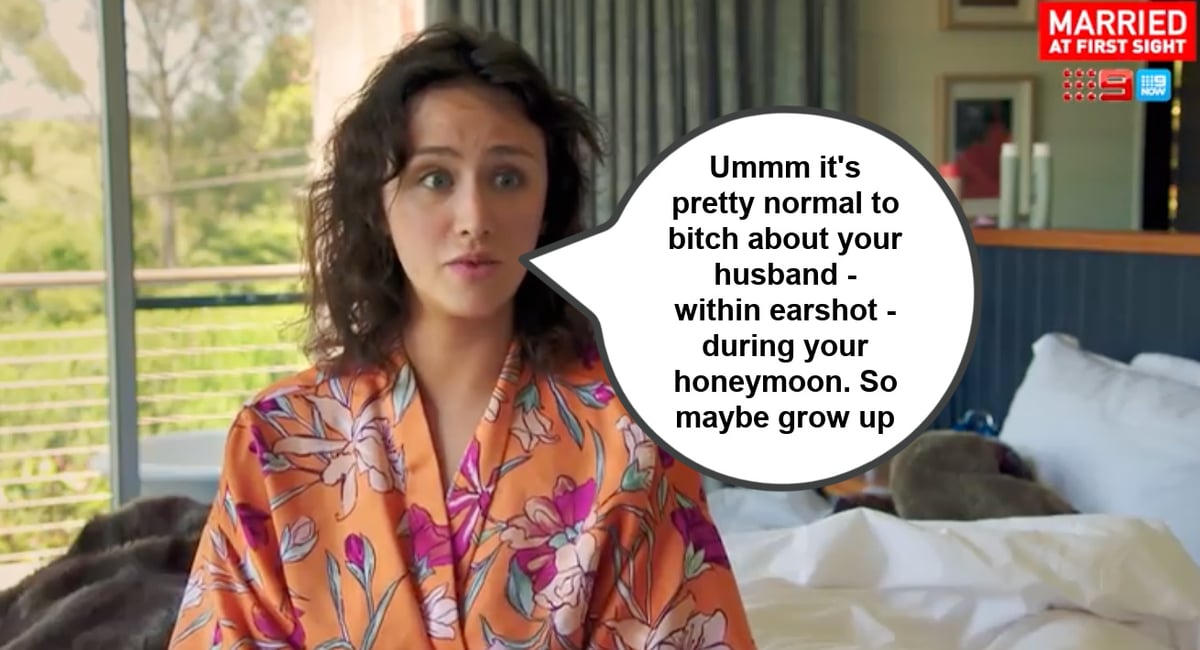 Just a word of wisdom.