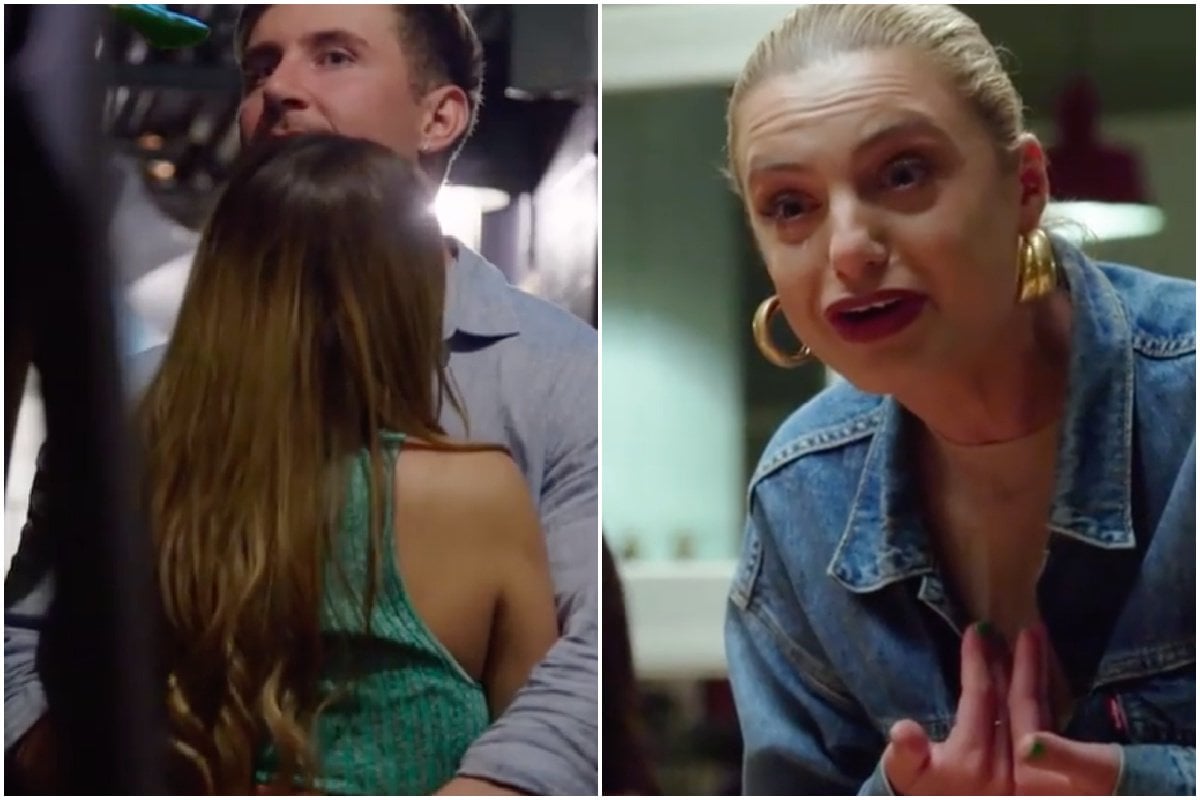 To catch up on all the MAFS 2022 recaps and gossip, visit our MAFS hub page.
We open on a Dion in mourning, ever since he asked if he could please leave but wasn't allowed to due to an arbitrary rule John Aiken made up on the spot. 
Carolina is living in a separate apartment down the hall and puts together a hamper for Dion in an attempt to make the peace.
She arrives and says she would like a friendship with Dion, the man whose personality she intensely hates. 
It also becomes clear that her 'gift' is really just a basket full of sh*t she found around her apartment that she doesn't want anymore. Like out-of-date pantry items. And idk like a YouFoodz hat she got given when she entered the experiment.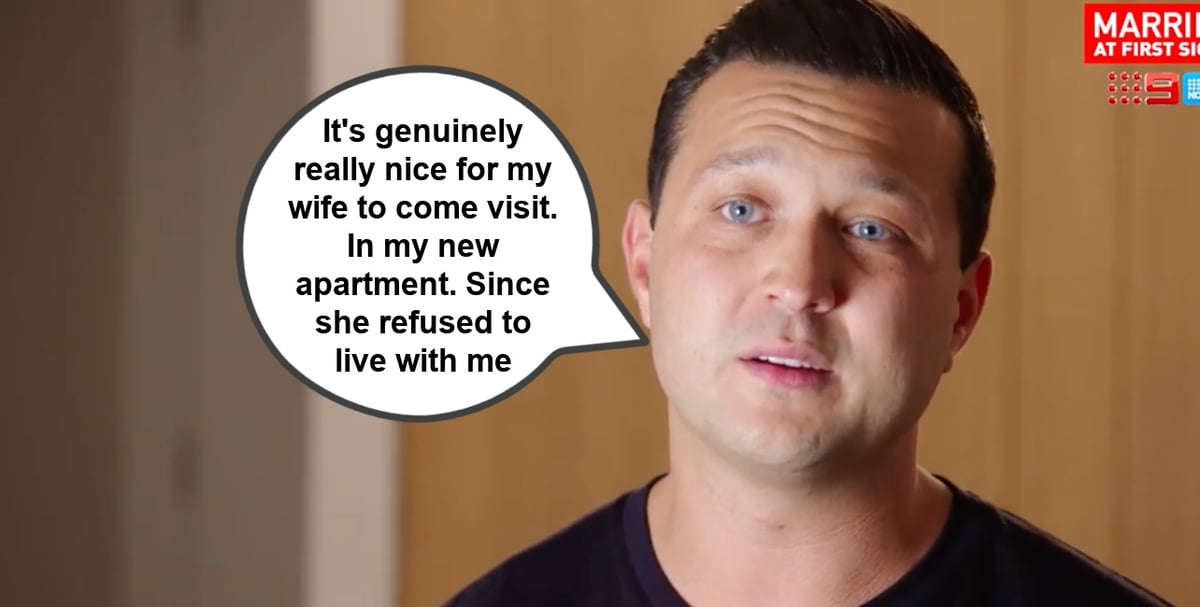 "I particularly liked the wet bath mat and the off milk."
Meanwhile, Domenica is still mad about the time Liv called her a bully. You see, she's not a bully. She's a shit-stirrer. And yeah, there's a difference.
Over in Al and Sam's apartment, things are dire. 
Al feels confused and frustrated ever since Sam tried to leave last night. 
He reasons that Sam (his mother) gets moody when he tries to "talk deep" and that makes him go back into his shell.