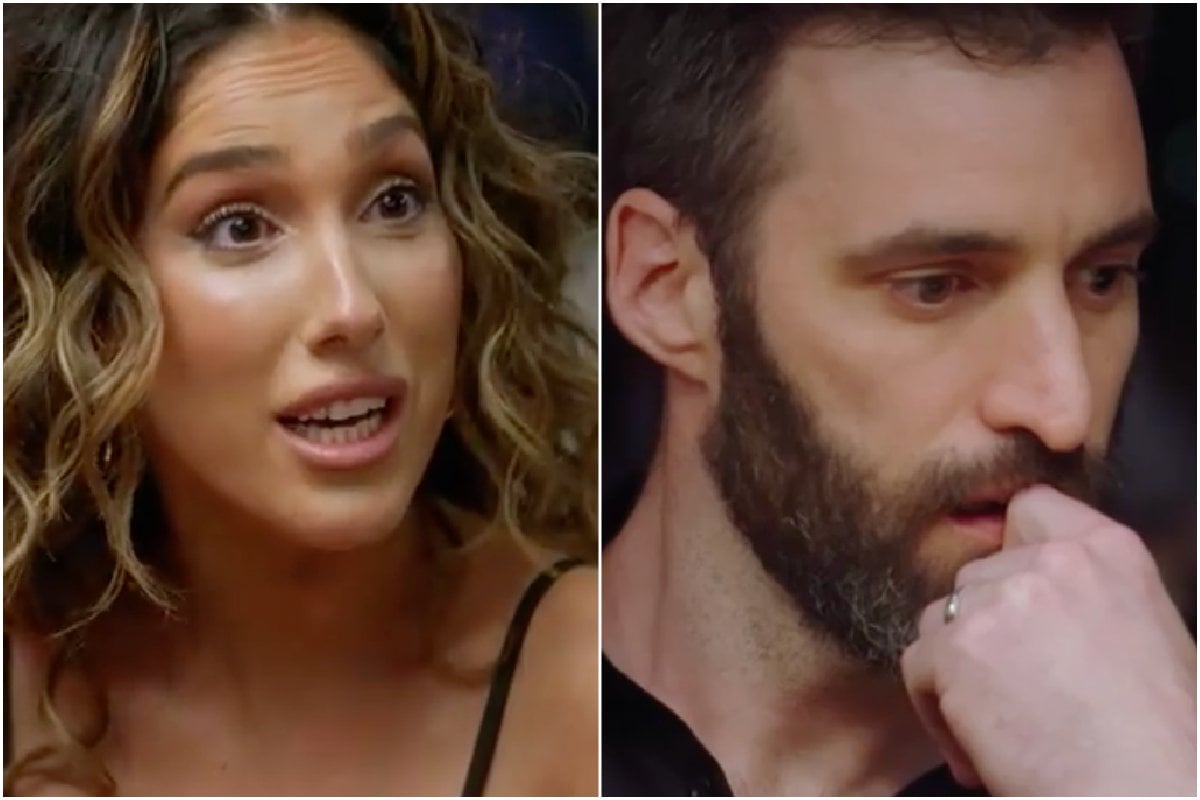 To catch up on all the MAFS 2022 recaps and gossip, visit our MAFS hub page.
We open on a bizarre montage of all the couples on their honeymoons with what seems to be the Bridgerton theme music in the background.
Except this isn't a fictional romantic world. This is a place where people fight during recreational activities and give each other performance reviews re. sexual intercourse.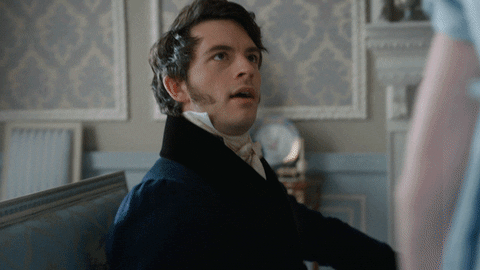 It is, isn't it? 
Anthony remains sad about the time he was enjoying pottery with his wife, her playfully putting clay on his face, and him doing the same. And then she demonically shouted "NO". 
Confused, he insisted: "YOU PUT CLAY IN MY FACE, I PUT CLAY IN YOUR FACE, THAT'S FUN," and once you start shouting that something is fun the fun-ness (generally speaking) is ruined. 
Embarrassed by his attempt at fun, Anthony teleported from the honeymoon, like all of us at 3am in a nightclub when we realise we're profoundly ashamed of our behaviour.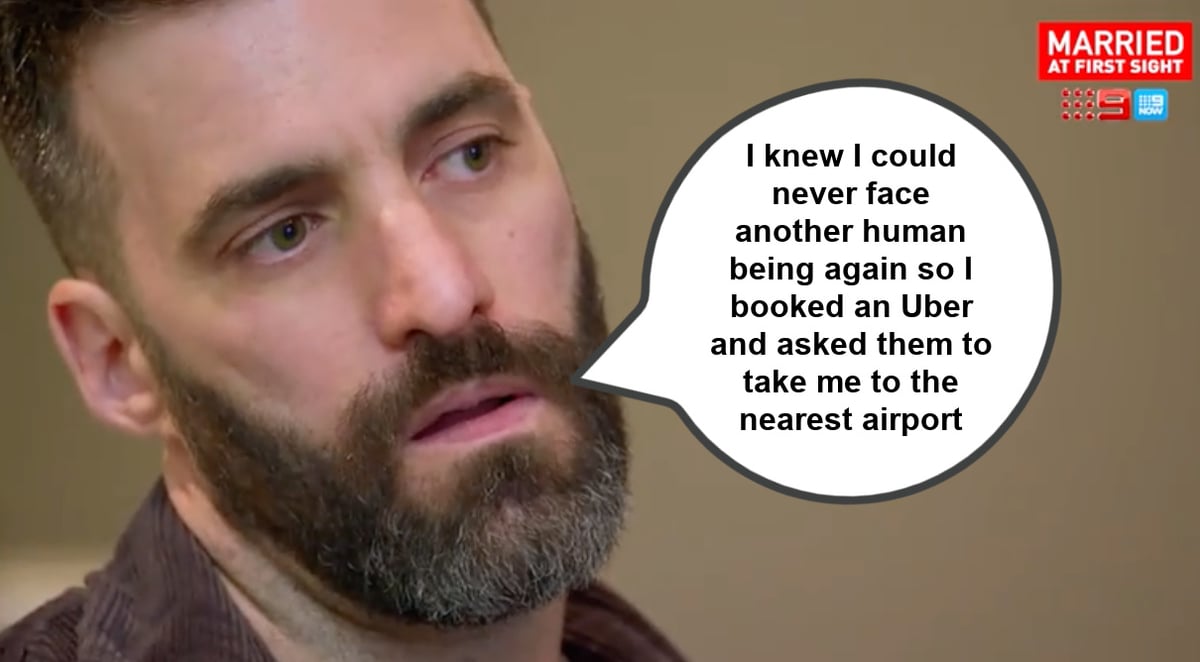 But the Uber driver was John Aiken. And he brought me... here.  Selin keeps repeating that he "isn't a man" and ok we didn't want to bring this up but why are you so obsessed with Anthony's gender identity??