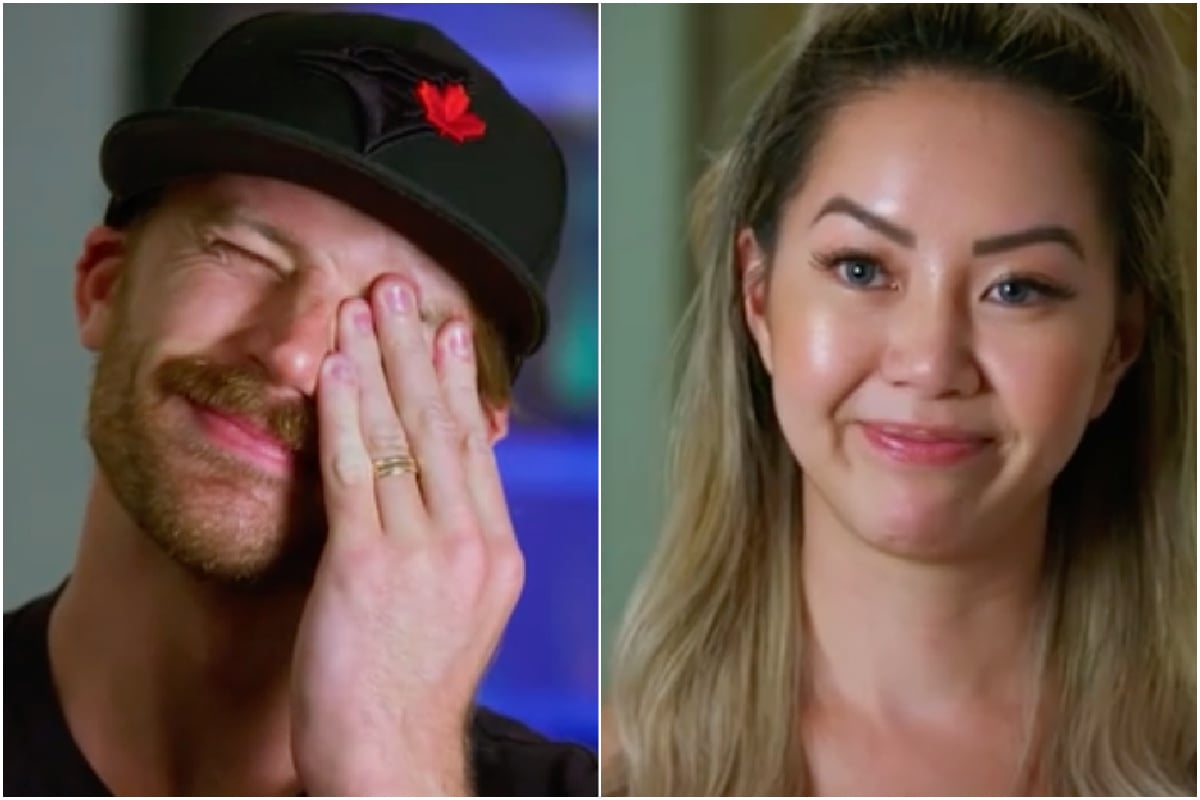 To catch up on all the MAFS 2022 recaps and gossip, visit our MAFS hub page. Want the MAFS recaps delivered straight to you? Sign up to Mamamia recaps here.
A few minutes into tonight's episode, two things are immediately obvious.  
John Aiken does not blink. And it's unsettling. For us. 

'Confessions Week' is only halfway through which is honestly impressive given how many lives it's already destroyed. 
Meanwhile, Andrew has moved into a different apartment and no offence but we thought you were leaving the country. 
He tells the cameras it didn't work with Holly because "she can't handle being rejected," and he "doesn't want to be with someone who yells" at him. Considering he's determined to give negative feedback to women about their sexual performance, these seem unlikely to be the real reasons why it's not working.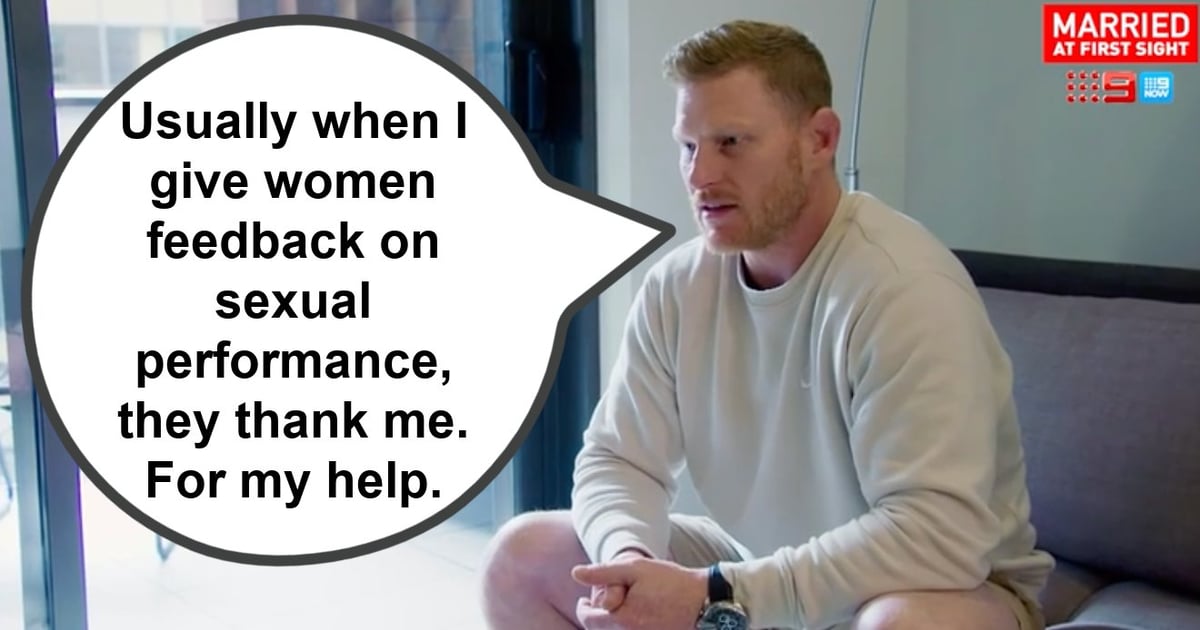 "Usually women love it when I tell them they're shit in bed." 
On a related note, Holly is still here. Partaking in the experiment. 
But sweetie you need to go the f**k home because literally everyone is wasting your time for fun. She reflects she's "given every part of my physical… being to this experiment," and yes but you didn't peg Andrew so let's consider that a win. 
Let's remember that.