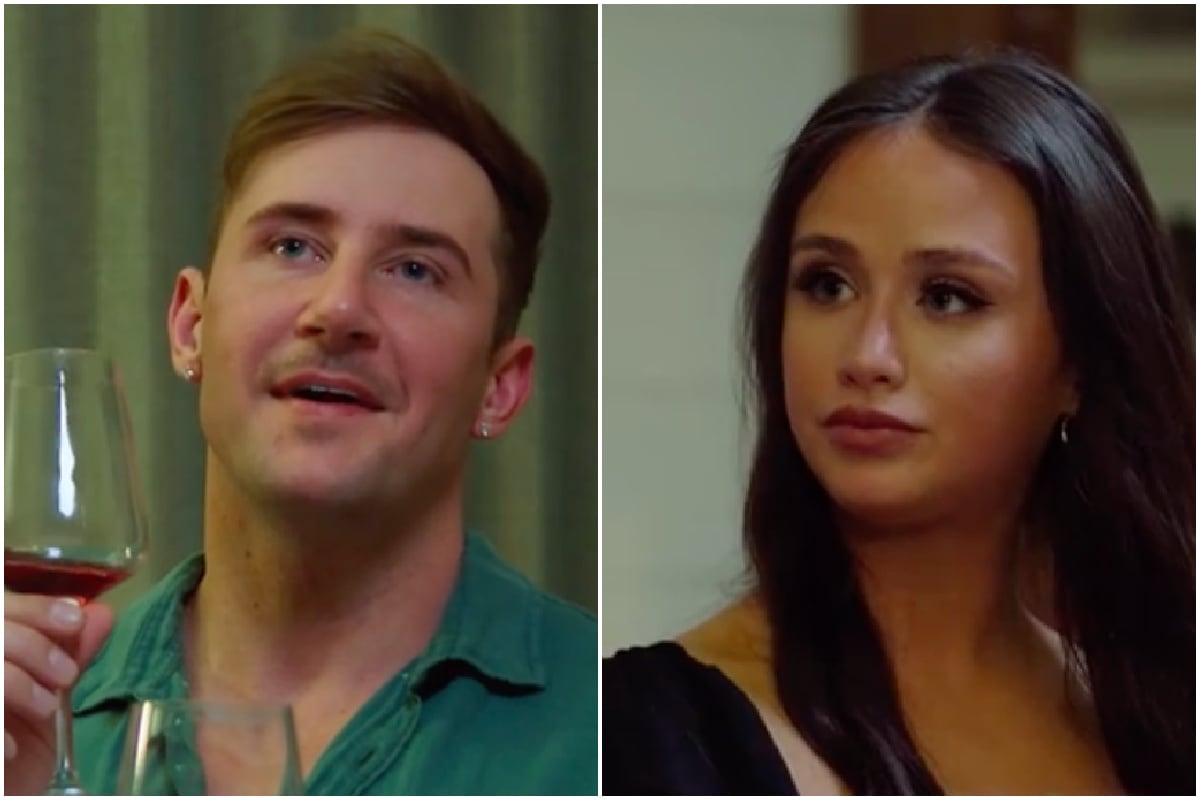 To catch up on all the MAFS 2022 recaps and gossip, visit our MAFS hub page.
We open on a shot of Kate - a woman who mistakenly had high hopes for this experiment - fast asleep. She's dreaming of a world where she didn't just get married to a man who illegally smuggled chicken twisties into their wedding. 
But she's being watched. 
By her strange new husband, yes, but also by a camera crew who appear to have been there all night.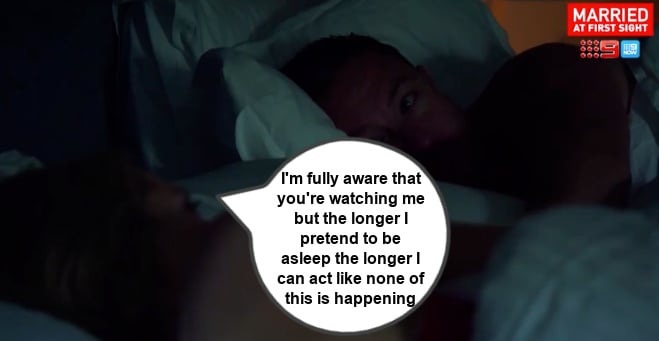 Pls let it all be a bad dream. 
Matt seems to be getting the serial killer edit which we haven't seen for a while, and once Kate opens her eyes, he strokes her. Gently. Before softly trying to wake her up.  
Sir. No one wants to be awoken by a 39-year-old man whispering "wakey wakey" and we need you to understand that.
"She's a very sexy woman," he tells the camera and no. Nope. Nup. Nada. Nein. Non. We don't like it.
Over in Carolina and Dion's room, Dion remarks that yesterday was a long day, but that's only because you had to wait at the altar for three hours while Carolina perfected her bronzer. So.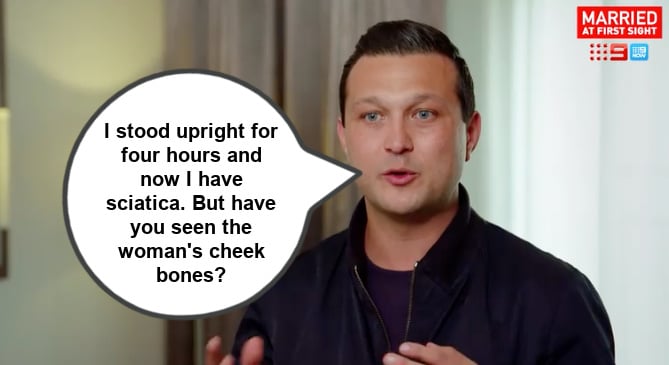 'When asked what I wanted in a bride I said: a subtle contour.'