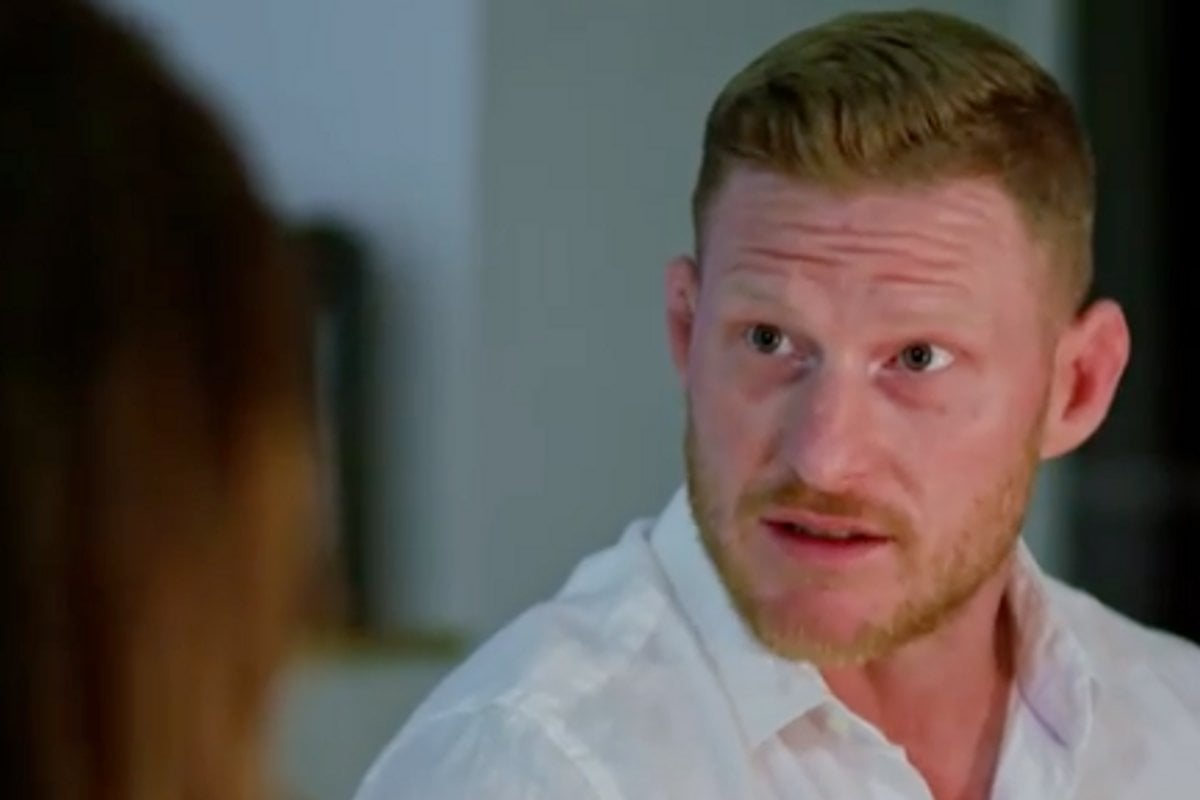 To catch up on all the MAFS 2022 recaps and gossip, visit our MAFS hub page.
We open with a scream in the middle of the night, a woman's voice laced with sheer terror, and oh, did a bride just fully comprehend what she's… done?
Okay it was Tamara. And we assume she must have been having a nightmare. About a hospitality worker. Handing her the Eftpos machine. With the question "Tip?" on the screen. 
It turns out she then sat up in the bed and told her new husband Brent "there's someone here". Brent confirms there was knocking in the night and omg we love a ghost plot.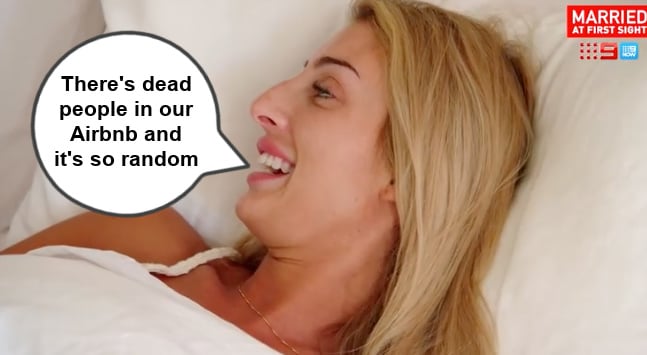 'I'm possessed which is an extra challenge. For you.' 
There are only two explanations for what occurred:
The first is that it was John Aiken. Staging an experiment. Which involves making couples think they're in The Amityville Horror. It's an everyday conflict couples face, and John wants to see how they overcome sharing a home with noisy dead people. 
The second is that Tamara is possessed by the devil. And she brought with her a number of evil spirits, which honestly goes on the 'Cons' list for poor Brent. He's like no offence but if you're possessed I'm fckn leaving and honestly, fair. 
Over on Anthony and Selin's honeymoon, Selin has the ick and personally we're loving it.