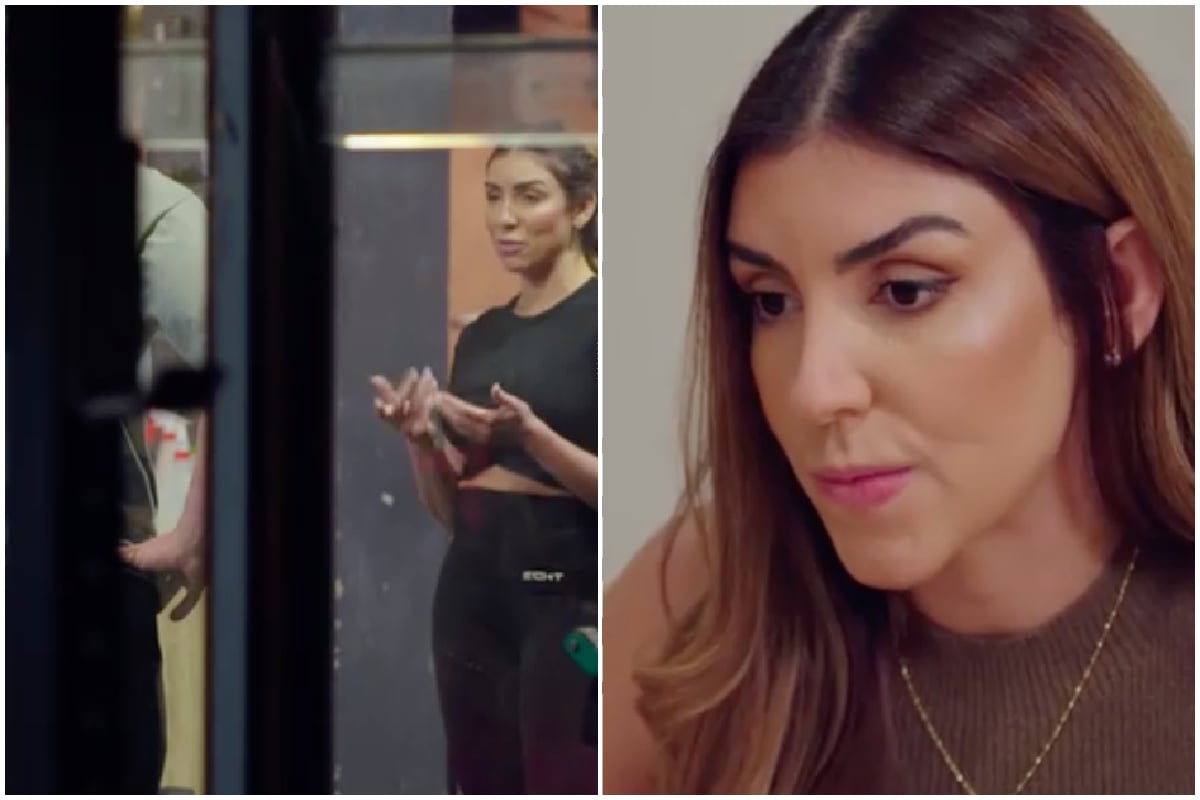 To catch up on all the MAFS 2022 recaps and gossip, visit our MAFS hub page.
We open tonight's episode on Cody, who apparently does not have time to hug his wife, but absolutely has time to shave his chest in such a way to make it look like he has abs. 
So.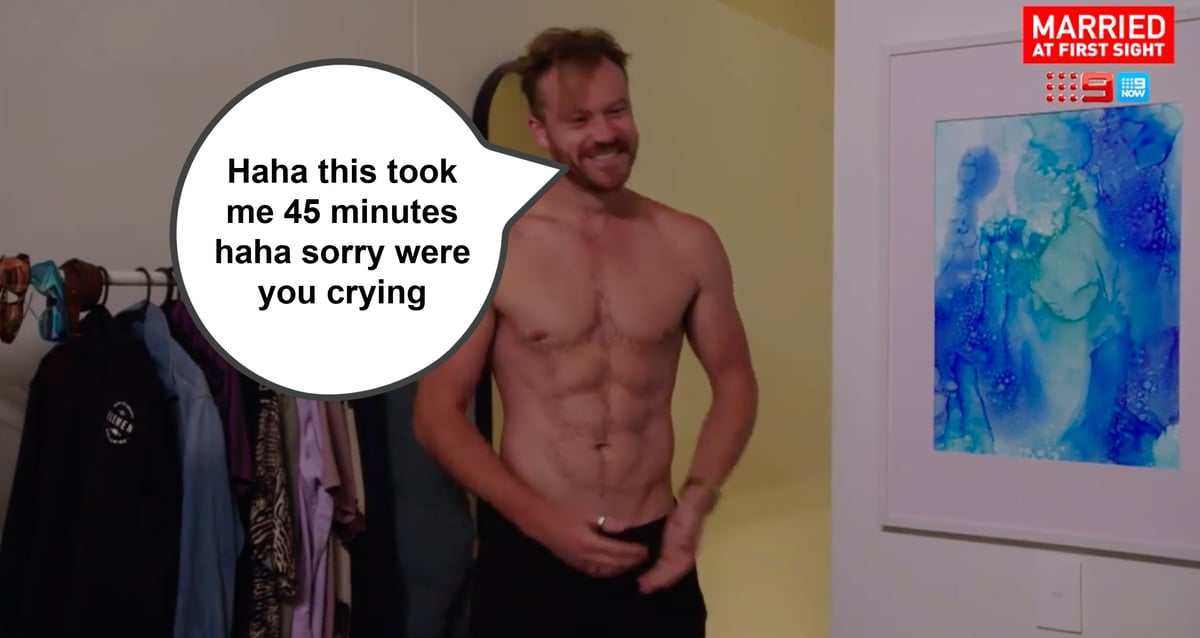 'Sorry I didn't hear your sobs because I was urgently shaving my upper body xxx'
Meanwhile, every morning Kate gets a rude shock waking up to Matt. We learn that he is one of those people who snores even when they're slightly awake, which we feel like we could have... guessed.
But things are probably most terrible in Dion and Carolina's apartment.
"Everyone goes through what we're going through right now," Dion says, as though it's normal for your wife to tell you during a photo ranking task that yes you might be ugly, but in terms of personality, that is also very bad. 
No one asked about personality, Carolina. That wasn't part of the game. 
Dion says that Carolina can be very "blunt and honest" and he likes that about her, but Sir, she's just incredibly cruel to you? Repeatedly? On the television?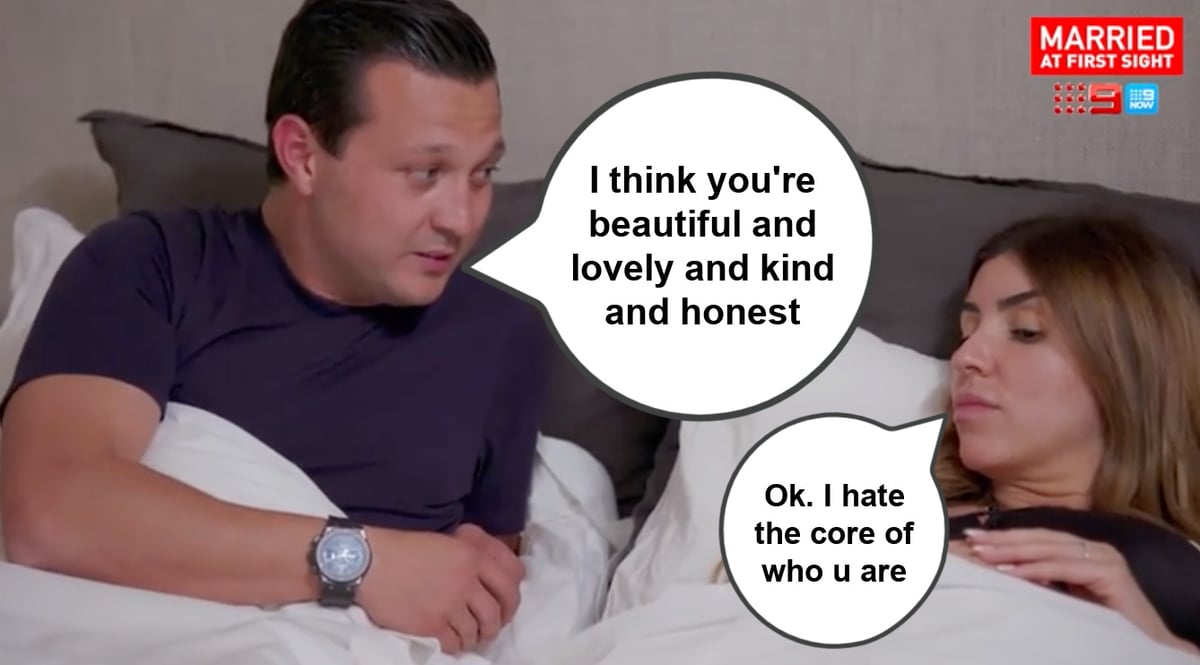 'I also hate when you give me compliments.'