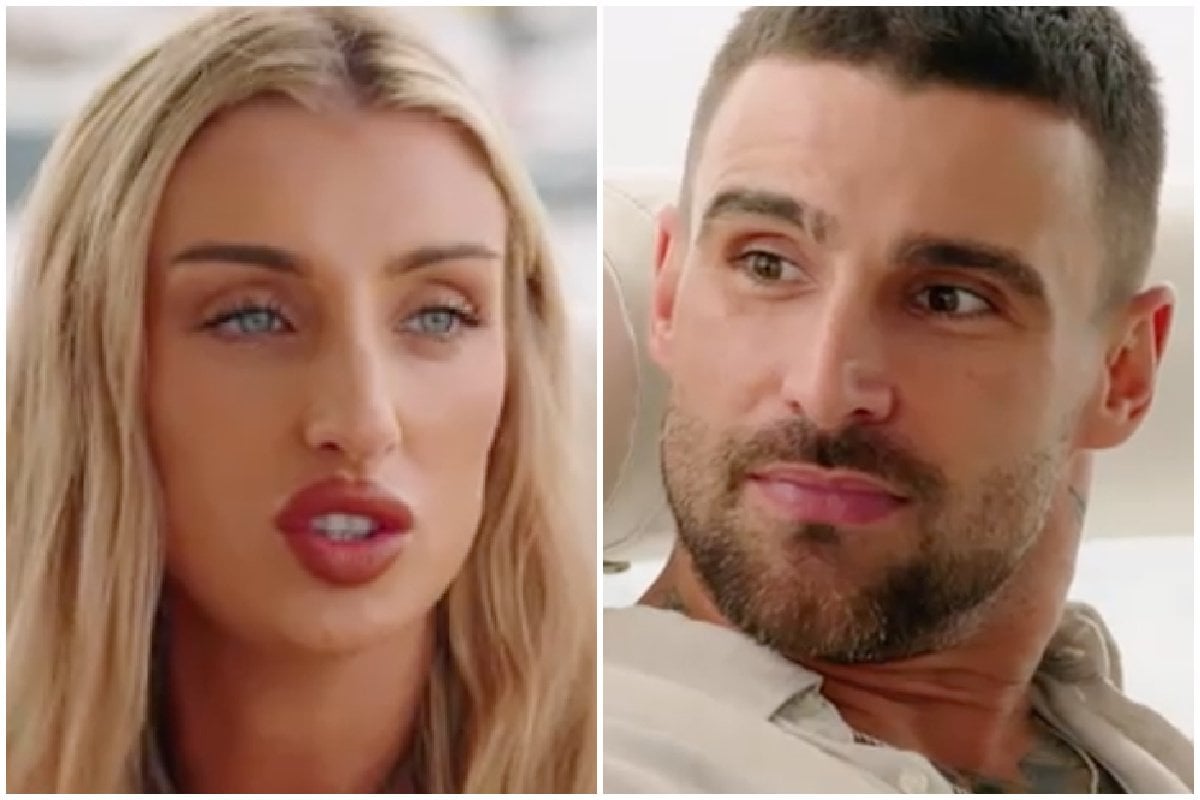 To catch up on all the MAFS 2022 recaps and gossip, visit our MAFS hub page.
We open on Liv who has somehow descended even deeper into her downward spiral. 
"Jackson was TAKEN from me", she says as though Jackson was murdered by a violent gang and OK he went next door for a single night let's not exaggerate. 
Someone (likely John Aiken) yells that Liv ought to be grateful to John Aiken for everything this experiment has given her (??) and so ultimately she decides to stay which is boring for us. 
We then learn that this episode will be about final dates and PLEASE DEAR GOD, NO. We are not - and have never been - here for the relationships. We do not need a final date unless that date is between Liv and Domenica. In which case, proceed.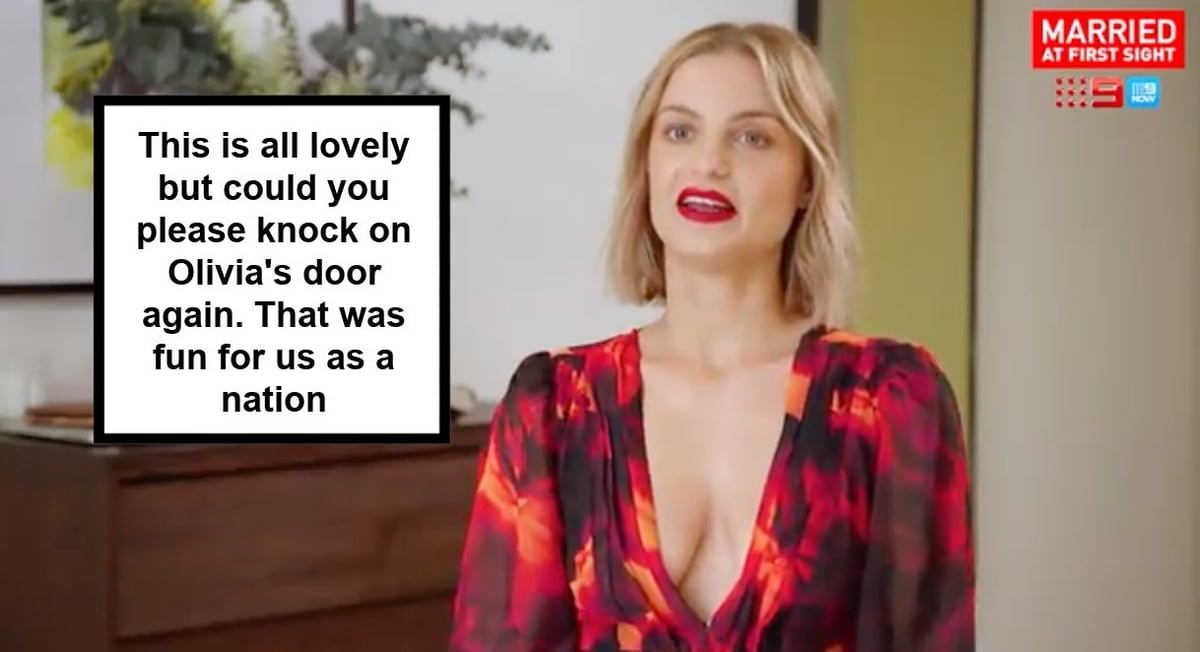 'Maybe just gently inquire about how her night without Jackson went, for example.' 
But this episode instead becomes a compilation of things we do not care about, including but not limited to:
- People opening envelopes and reading aloud 
- Flashbacks of content we watched not even a week ago 
- Scenery 
- Two adults struggling to push a jetski into a body of water for upwards of four minutes