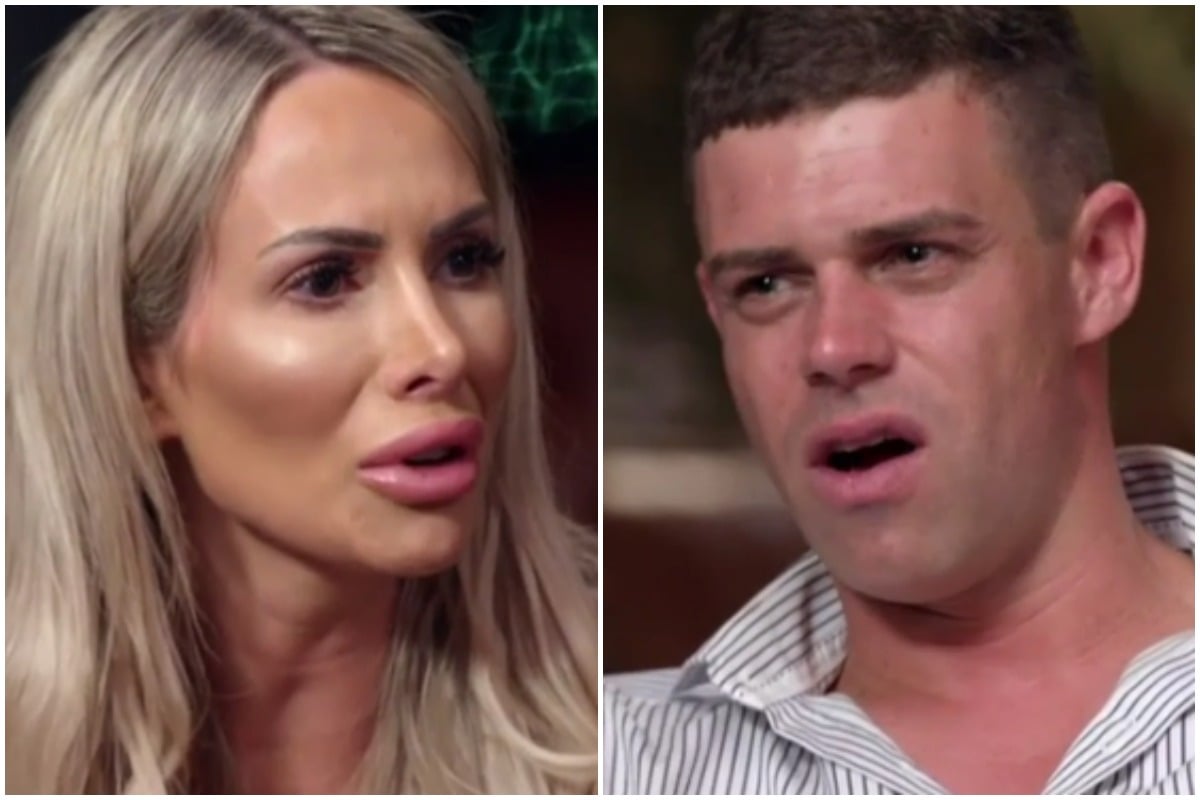 To catch up on all the MAFS 2020 recaps and gossip, check out The Twins recaps and visit our MAFS hub page. And sign up for our Recaps newsletter to get them straight into your inbox.
ALL WE'VE THOUGHT ABOUT FOR FIVE DAYS IS WHETHER STACEY OR MIKEY IS LYING DO YOU KNOW WHAT THAT DOES TO A PERSON?
We've yelled questions at strangers as we've gone on social distancing walks around the block, "DO YOU RECKON STACEY HAD SEX WITH MIKEY Y/N", and mostly they've said… yes.
All we want tonight are some answers and if possible the specific condom Mikey used to be presented as evidence in the court of Married at First Sight Cheating Law.
The experts begin by welcoming back all the participants and holy sh*t they really did ruin a lot of people's lives this year. When you see them all… together. In the same… room.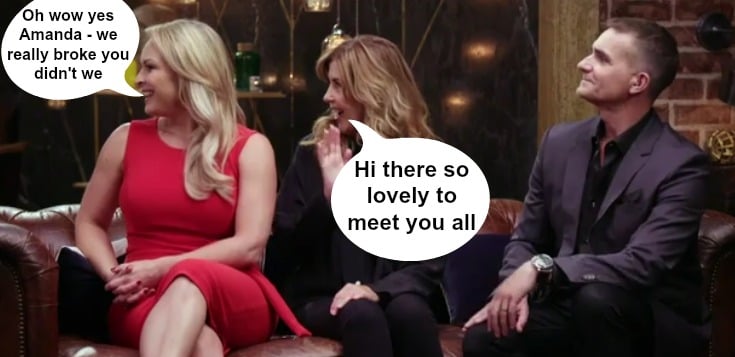 But excuse you there's tension.
"You had your chance this morning. That's when you should've apologised," Michael says to Stacey through gritted teeth and yes, please go on.
"Now you've left it too late," he says before Stacey replies, "Do what you want bro" AND DID YOU CHEAT OR NO BECAUSE WE DON'T EVEN HAVE HALF A REASON TO THINK YOU DIDN'T.
They decide to open with a little video package and don't you dare show us those weddings again don't you dare.