To catch up on all the MAFS 2020 recaps and gossip, check out The Twins recaps and visit our MAFS hub page. And sign up for our Recaps newsletter to get them straight into your inbox.
HOLY NO WE MADE IT TO THE POO-EY TOOTHBRUSH INCIDENT AND ONCE WE ACTUALLY GOT THERE WE COULDN'T HANDLE IT.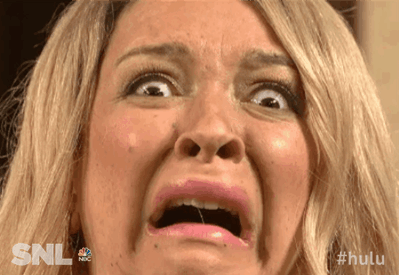 Our task. To recap this episode of television. Is too much. We are not worthy. We do not have the necessary… qualifications. 
But alas, we must proceed. 
We begin with David, who, being the upstanding citizen he is, took it upon himself to tell Stacey that her fake husband was probably (definitely) hooking up with another woman.
Listen to Mamamia Recaps, where we say things about Married at First Sight that we're not allowed to put in print. Post continues after audio.

Stacey was in Adelaide visiting her kids when she got a message from David saying, "it might be in your best interests to find out where your husband is, heard a pretty nasty rumour..." and pause.
1. Since when are people on this show allowed to go visit their kids in Adelaide? Like fair enough, obviously, but why do they make it out like these contestants have sacrificed so much to be here when it currently seems as though they're continuing to work, go to the casino and fly home to another state to be with their family? Wtf? And also,
2. David. Why are you click-baiting Stacey on the status of her marriage?