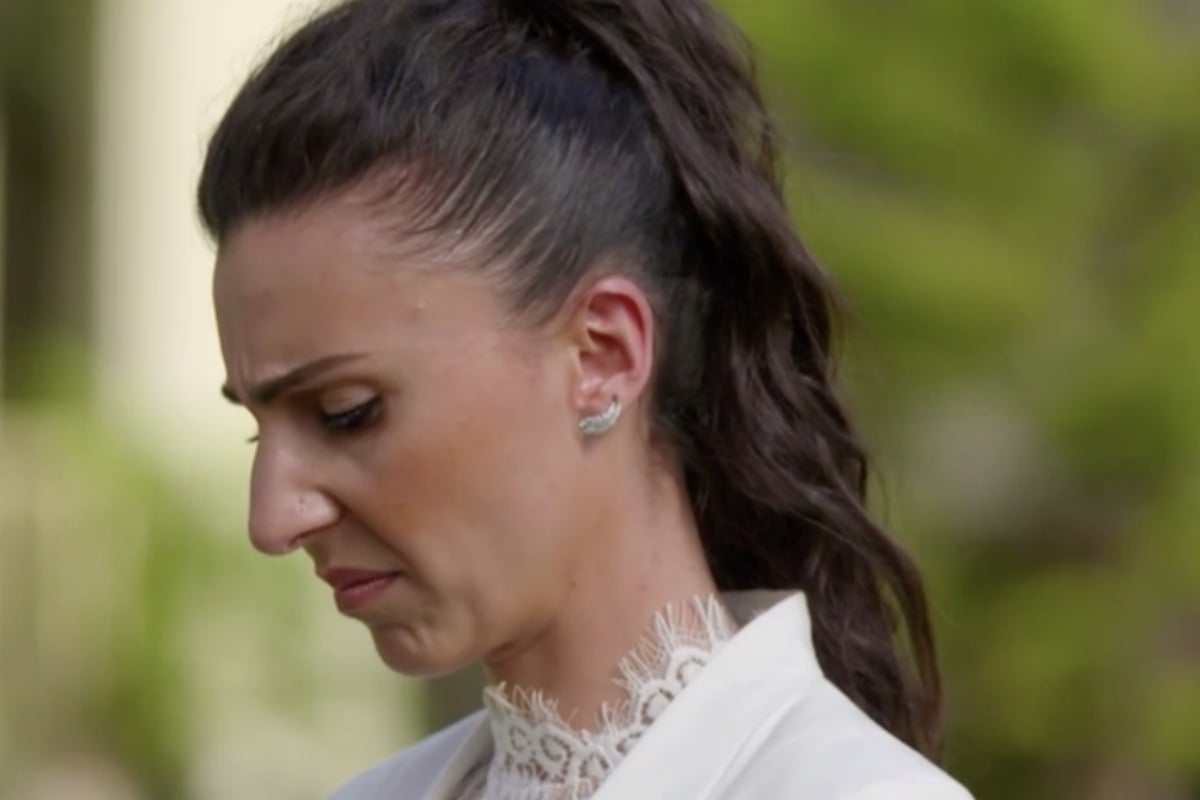 We open on Luke remarking "that is actually pretty intense" and yes he's talking about the pimple on Poppy's chin that now appears to be seriously infected.
Poppy's face is all of us whenever there's an event on we want to look good for.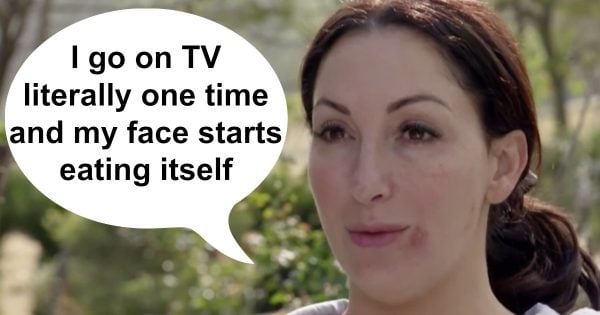 While Poppy and Luke dwell on what's happening to Poppy's face, the experts are busy matching strangers based on very little.
Oh.
They're... uncharacteristically excited.
It would appear a whole two and a bit years since same sex marriage was legalised in Australia, Married at First Sight would like to flag that YES they TOO are okay with same sex relationships so if you'd like to give them an award for GROUNDBREAKING TELEVISION SERIES they'd be very HAPPY to ACCEPT.
"I'm so proud to be a part of this," Mel says and Trish is all like "YEAH same sex couples should be allowed to get married TOO" and she's very excited to get involved.