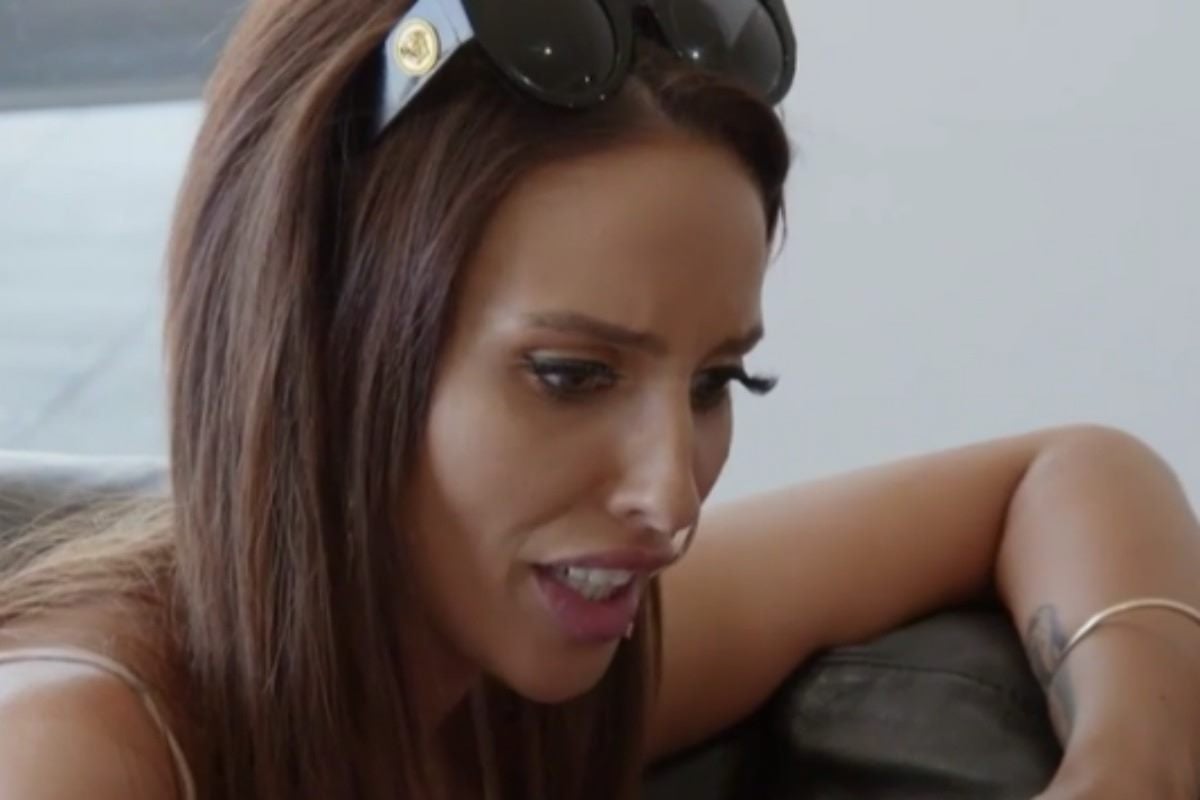 To catch up on all the MAFS 2020 recaps and gossip, check out The Twins recaps and visit our MAFS hub page. And sign up for our Recaps newsletter to get them straight into your inbox.

Well.
Connie thinks that Jonethen has been "really neg" ever since he tried to break up with her for a number of valid reasons and she said no. 
At the Commitment Ceremony Jonethen decided to "Leave" the experiment but Connie announced through gritted teeth that, "We're. Not. Finished. Our. PUZZLE. Yet," so, yeah. Jonethen will be… staying. Indefinitely. 
"That's all you're doing! Throwing your neg at me!" Connie shouts and yes sweetie that tends to happen when people are trapped in relationships they've openly tried to escape.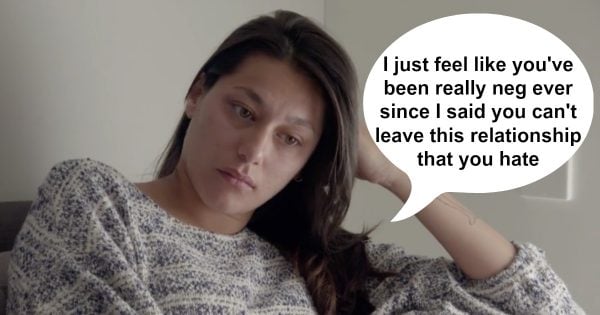 Speaking of neg, Cathy has come down with an illness and ffs this is honestly patient number 11.
But instead of practising social isolation, Cathy and Josh are using the kitchen where their food is prepared to have a conversation about the current state of their fake marriage. Cathy says she feels embarrassed and betrayed ever since Josh told the experts they'd probably be better as friends, and thinks it would be 'mortifying' to visit his family in Newcastle. 
Ultimately Josh convinces her that the homestay will be fun (it won't) and she should give this phase of the experiment a chance (she shouldn't). 
Oh.
It's Lizzie. And her occupation is now listed as RETURNING MAFS BRIDE which, while true, feels… cruel.