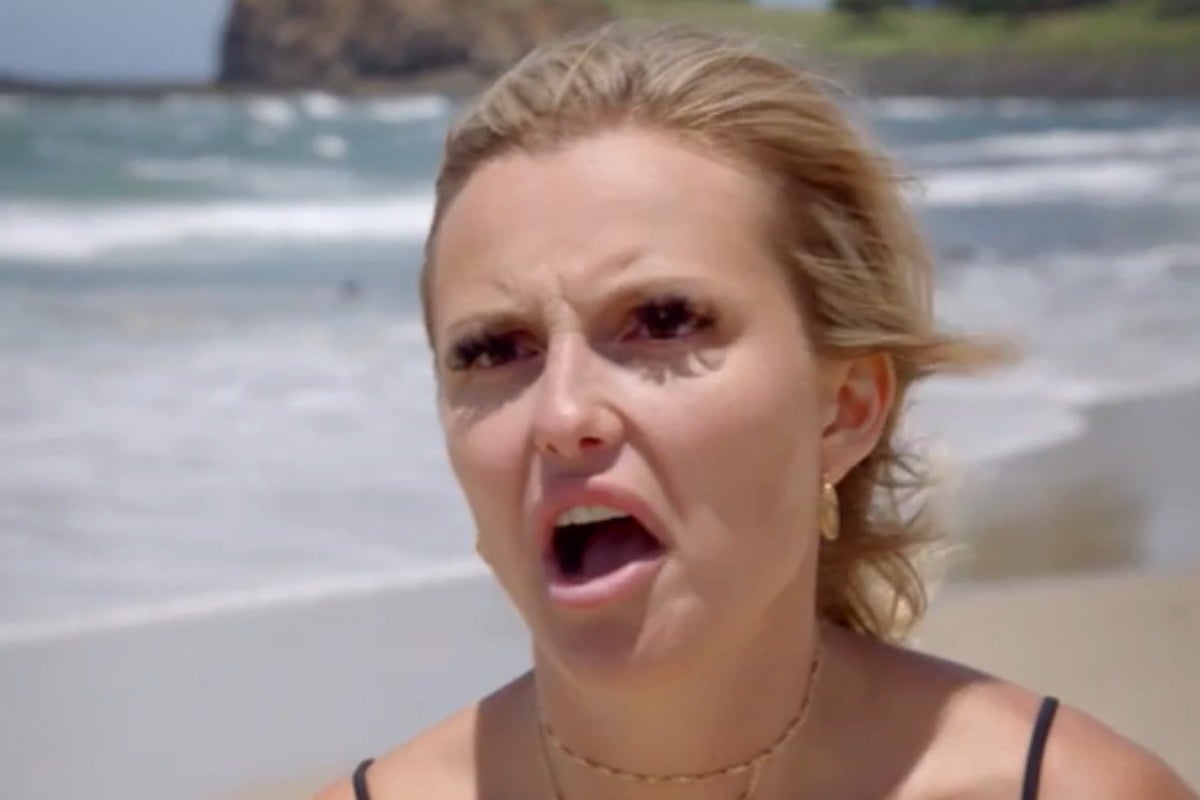 To catch up on all the Married at First Sight 2019 recaps and gossip, check out the Twins recaps and visit our MAFS hub page.
After being reprimanded at the Commitment Ceremony last night, Susie has taken it all in, and upon reflection has concluded that John Aiken is a f*cking idiot and she shan't be taking his advice.
She walks into Billy's house and yells "CLEAN YOUR MIRROR" which feels like a rude thing to say when you're a… guest… but Billy obliges by scrubbing it with the nearest cloth.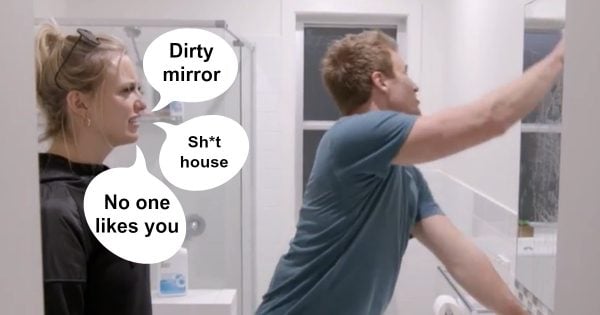 "That's interesting cleaning," Susie says, before clarifying under her breath, "and by interesting I mean shit," and yes, Susie. We know.
Over on Mick's farm, his sheep are being very suspicious.
"We know she been playin'", one sheep tells the others, and they decide to stare at her with their creepy crossed-eyes which would terrify anyone.