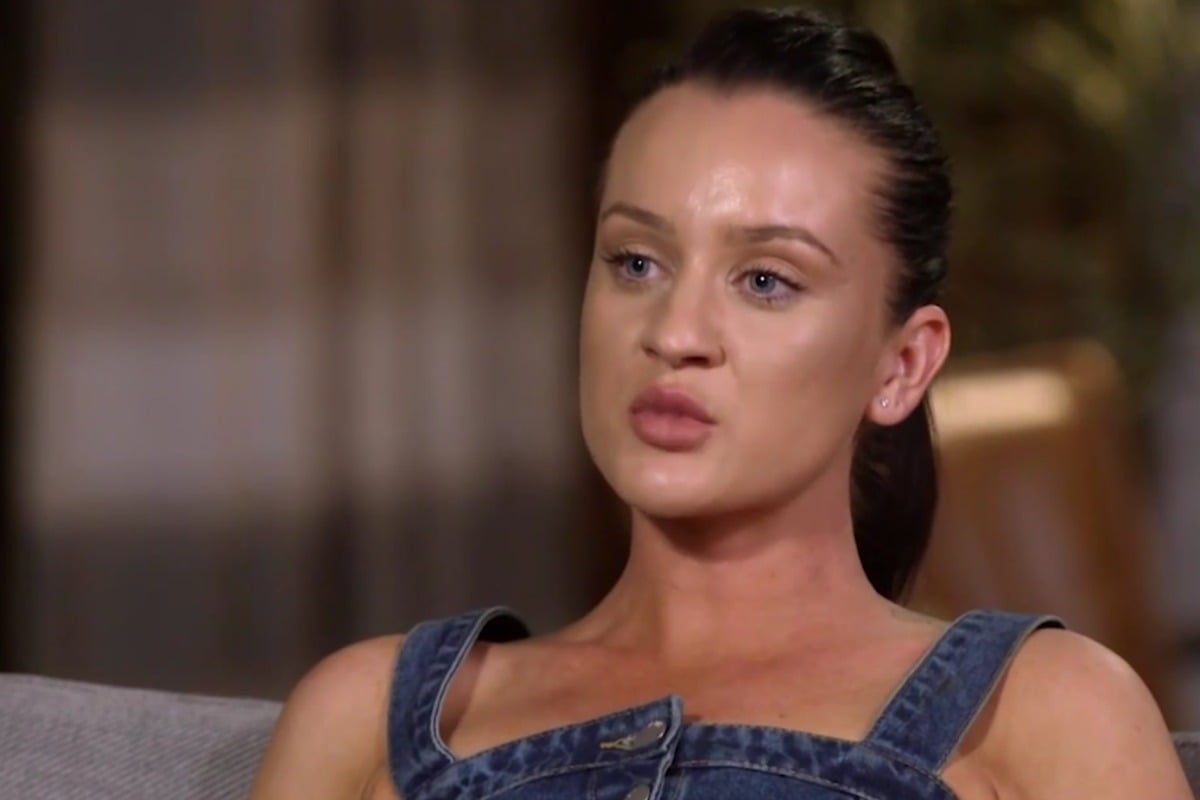 To catch up on all the Married at First Sight 2019 recaps and gossip, check out the Twins recaps and visit our MAFS hub page.
For four days now we've been calling hospitals and contacting police stations – because where the f*ck is Elizabeth and why is no one concerned, least of all her husband?
You see, Sam is distracted mostly because he is very itchy. 
For reasons that are never explored, he is a man in his late 20s who has suddenly contracted chicken pox.
Sam applies his pox lotion all over his body while looking at the bathroom door yelling "ELIZABETH" and dude… she's not there. If she's been gone for more than 24 hours then please, please, tell us you've checked the toilet.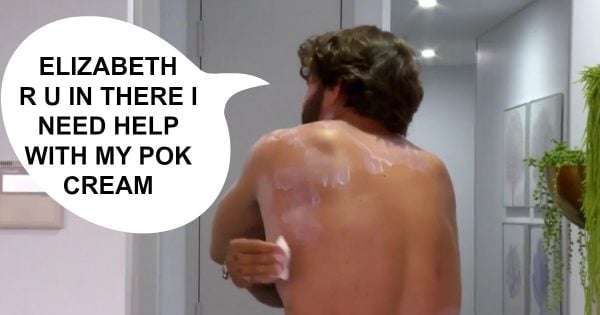 Over in Jessika and Mick's apartment they're discussing how "the chicken pox was random," which is probably the most precise summation of the dinner party.
But tonight it's the Commitment Ceremony, and John Aiken has taken it upon himself to explain the rules even though we know the rules better than we know our own parents.
In preparation, Lauren is speaking to her friends about the time her fake husband announced in front of a group of people that he wasn't sexually attracted to her, like at all, and how he then came home and took all his food out of the fridge before he left.