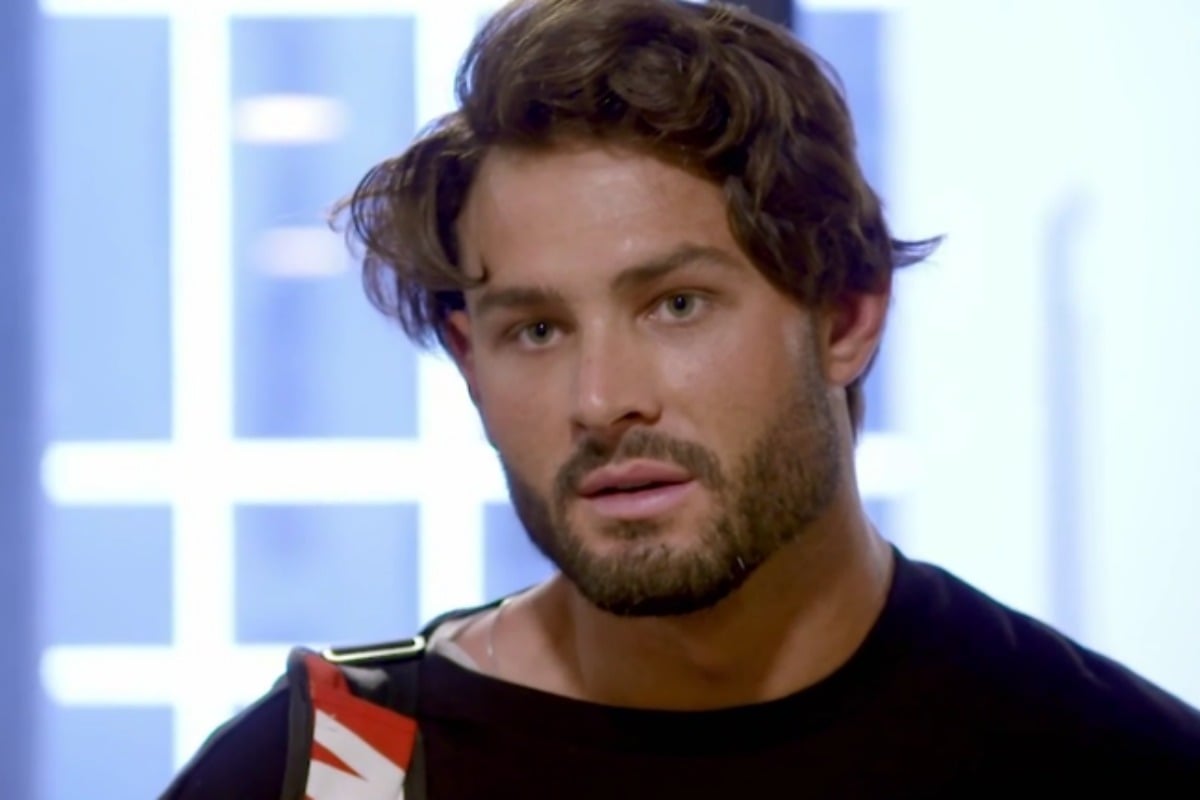 To catch up on all the Married at First Sight 2019 recaps and gossip, check out the Twins recaps and visit our MAFS hub page.
Everyone, SHHH.
Elizabeth has woken up the night after her fake wedding to discover her fake groom is now a Missing Person.
We know what's happened.
Sam has woken Elizabeth up at 5.15am with a whistle yelling "IT'S TIME FOR A RUN NOW LADY," because although he doesn't really care about physical appearance, he was hoping Elizabeth would have a brand new body by Thursday. At the latest. Elizabeth told him she would never be in a relationship with someone who uses words like 'running' and so murders him and now is trying to bury…
Oh.
He's on the phone next door.
Listen to our Married at First Sight podcast, The Recap, where we talk about the funniest show on television. Post continues below. 
You see, Sam says he woke up early this morning to news that his ex-girlfriend's mother had died, and he needs to leave. Immediately.
Look. We're not in the business of deciding who has and who has not died. It's inappropriate and judgemental. What we are in the business of, is saying that Sam comes across as someone who might be… lying.
This is mostly because when he says the funeral is overseas and Elizabeth asks where, he pauses for upwards of 11 minutes while he tries to remember the name of any country before mumbling, 'Nw Zlend'.