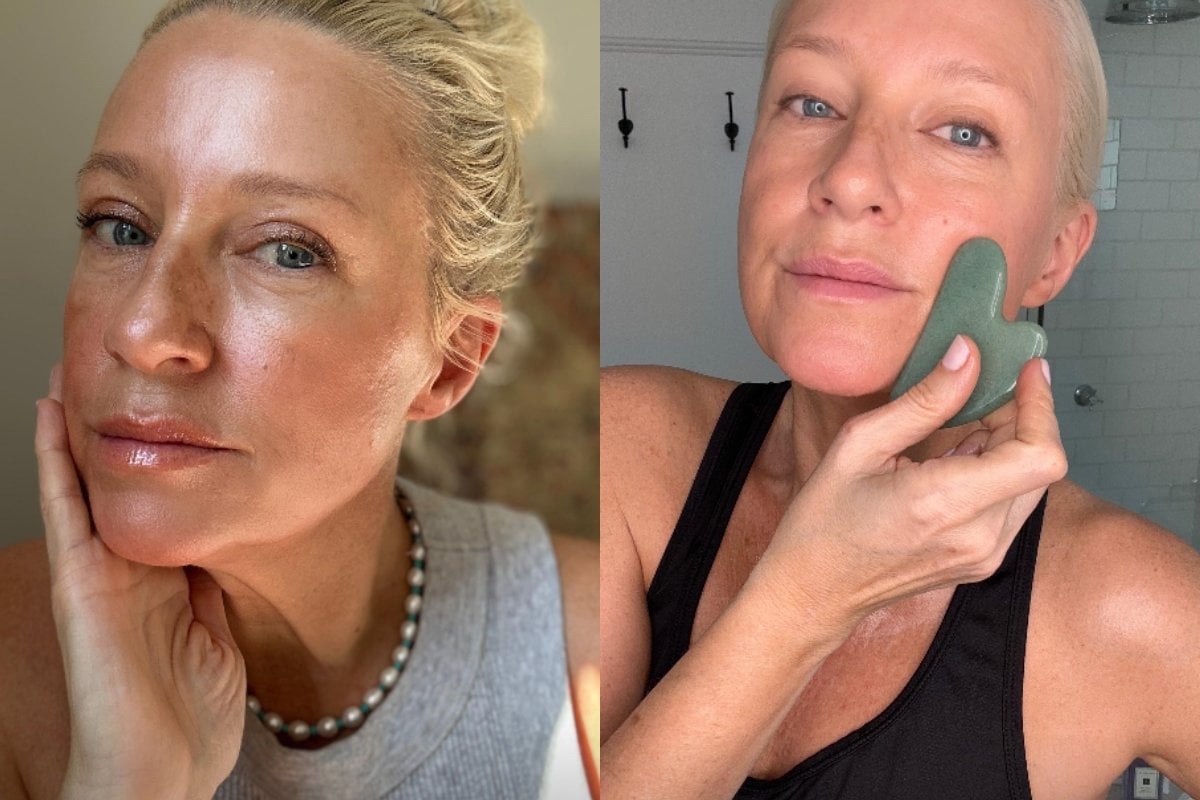 What's the biggest mistake women make with their skin?
Not wearing SPF50 sunscreen. Every. Single. Day. 90 per cent of premature ageing is the result of sun damage. This is called photoaging and appears as sunspots, pigmentation, dehydration, rough skin, patchy skin, flaky skin and wrinkles. The sun (given time and opportunity) will turn your skin into a crumpled-up piece of paper. Lying on the floor. Like a Taylor Swift love song.
So sunscreen.
Next to the SPF omission, the biggest mistake we make is not knowing WTAF we are putting on our skin or how it works. A good analogy: at the supermarket, we can read a label and understand the nutritional make-up of a product. This helps us make an informed choice. The same educated decision should be made in the beauty aisle because this is your face we're talking about. Right?!
Watch: Some ways you can try to improve your skin while sleeping. Post continues after video.
Layering is so confusing. How many products can I put on at once and does the order matter?
There's no magic number and no wrong number when it comes to layering products. You just have to ask yourself at what point is this redundant in terms of results and expensive in terms of budget?
The basic rule when layering is to work in order of consistency. Start with lightweight liquids - generally acid exfoliants, essences, and serums - and work your way up to thicker creams - generally moisturisers, oils and sunscreens.