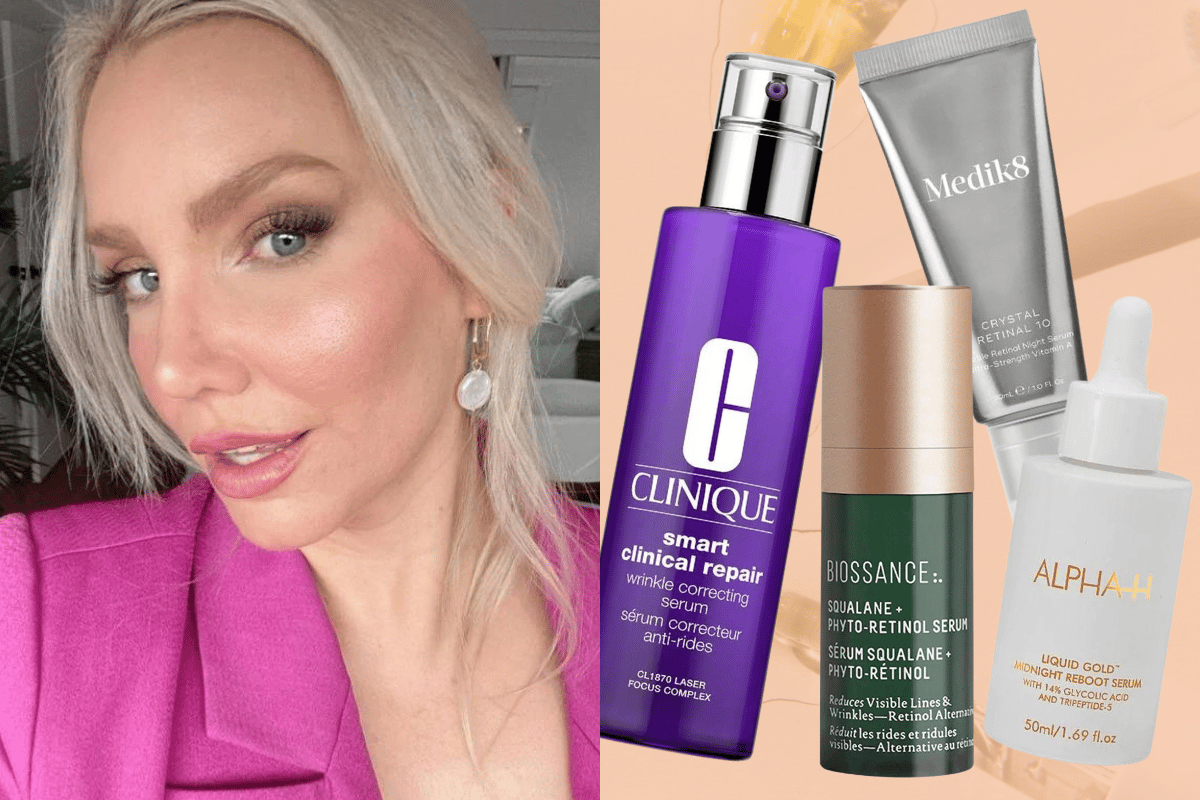 If there's one skincare category that's really bloody confusing, it's the retinoids.
Why? Because, put simply, retinoids can be a real twat – especially if you don't know how to use them properly.
While it's the most effective ingredient (apart from sunscreen) for a range of skin concerns and can benefit most people, it can also quite literally burn your face off.
But even if you do know what you're doing, it can still trash your face around. In a good way, though.
Watch: Here are 7 ways to improve your skin while sleeping. Post continues below.
That's because it takes time for your skin to adjust to this powerful ingredient. It's important to remember that retinoids are heavy-lifters – so knowing exactly what to use and when is crucial. And because no two skin types are the same, everyone is going to have a different experience with retinoids.
While you may have heard a lot about the retinoid family (we even did a full podcast episode about them), do you know where to start when it comes to picking the right potency and product?