Something is happening between Gab and Nasser, and there are only two possibilities.
The random apartment Gab has rented is haunted and the ghosts are opening doors, breaking beds, ruining marriages, etc.
A ghost has possessed Nasser and now he throws more tantrums than usual and drives really slow on his scooter.
Honestly, if there's one thing this season is missing, it's a paranormal story line. And Nasser has given us one.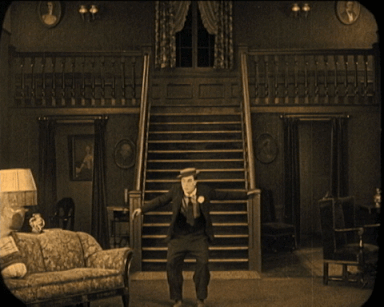 But in all seriousness, he's decided he doesn't want to be with Gab and lying about a ghost seems... immature.
During lunch with Gab's twin sister Kerri, Nasser calmly explains, "The place we're staying at now is possessed. I have a bad vibe." He says he can't possibly be expected to stay in that apartment, given the dangerousness of the ghosts, etc, and starts yelling in public when Gab tries to reason with him.