If you've seen Fifty Shades Darker, released last week in Australia, or read the book by E. L. James, then no doubt you've found yourself grappling with the all-important question;
"What do vag balls feel like?"
For anyone who has escaped the Fifty Shades frenzy – here's some context.
Before attending a masked ball, the films leading man, Christian Grey, whips out some silver pleasure balls.
This leads his love interest and leading lady Anastasia to say "I'm not putting those up my butt!"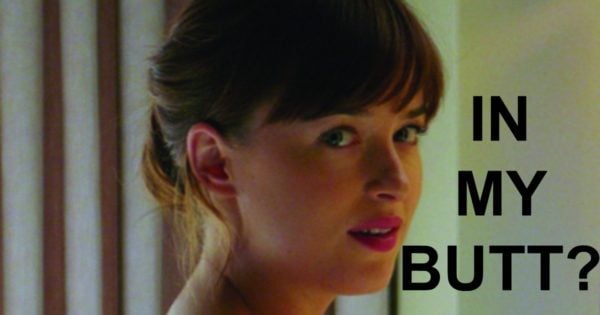 Oh. Um, no Anastasia. Not in your butt. That is not where they belong.
Rather, Christian asks that she get onto all fours, and he inserts silver balls into her vagina. Because that's what we all do before a night out on the town.
But guys, Anastasia is totally into it.
Read: Myself and Luca Lavigne watched Fifty Shades Darker. And here's what we had to say. 
In the book she says, "I flush from the constant movement of the silver balls. They weigh down inside me, massaging me internally and make me needy, needy for sex. Oh, the sensation is exquisite."
Well, shit.