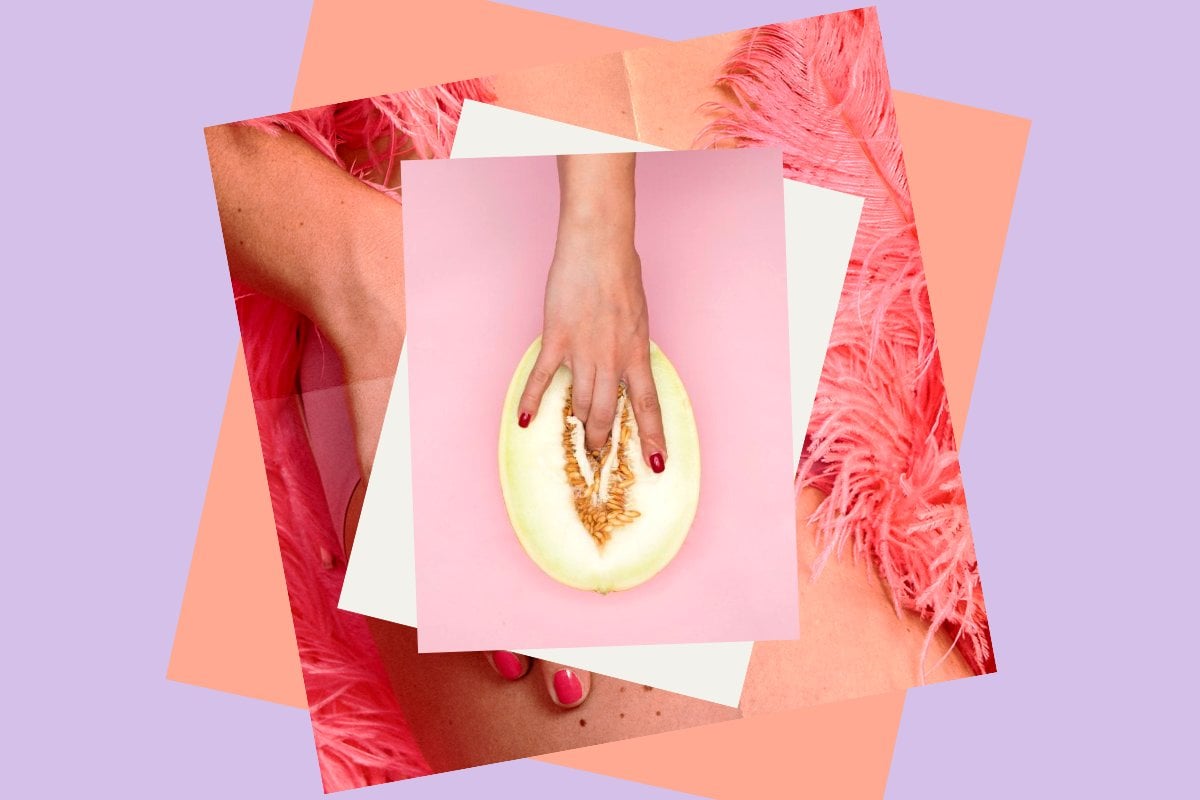 Oral sex. 
It's one of life's simple pleasures right up there with fresh sheets and candlelit baths. But it's also a fine art. Every vulva is different and preferences for oral sex can be oh so widely varied. 
That's why we're opening up the conversation, in a very intimate way. 
We asked our Mamamia audience to share their optimal oral sex routine; from the pre-performance rituals that get them in the mood, to the detailed techniques that get them to climax — and every detail in between, of course.  
And let me tell you, they were excited to share. We received over 50 responses, which we've narrowed down to a very interesting group of 11 women who aren't afraid to get candid. 
Here are their orgasm-semi-guaranteed oral routines (because let's face it, sometimes even in the perfect conditions it's just not going to happen) to get them to climax between the sheets. 
Oh, and it goes without saying: NSFW reads ahead.
A 40-year-old single woman who can't stop thinking about the best oral sex she ever had. 
Having a shower beforehand is always a bonus for self-confidence, but it's not always needed if the mood takes over.
I like to be touched all over my body before anyone goes down on me instead of heading straight for the clit.  
The best head I have ever had was when I woke up to a partner stoking my breast so gently, followed by light kisses all over, and a trail of licks across my body, slowly making his way to my vulva. 
He kissed all around, down my thighs before spreading me open. He started by making small licks directly on my clit and gently adding pressure (not lapping like a dog), swirling his tongue every few licks and because he is a multitasker, one hand pinching my nipple and the other hand occasionally putting a finger inside, curling his finger towards the front. 
I came twice, and jelly legs followed.
The pressure is key; not too hard, and not too aggressive. Don't slobber all over me, and find the right spot.
A 31-year-old bisexual woman whose partner has their oral routine down-pat.
I need to have a shower right before receiving oral sex, then I need some foreplay; things like light kissing all over my body, and light scratching on my back and thighs.
When it comes to ~the deed~ I am blessed with a gifted husband. We have been together for 14 years and he has a 100 per cent success rate of making me orgasm through oral sex without any additional support.
Having said that, fingers or toys are great but not necessary.
To reach orgasm, I need my partner to listen to me. If I say softer, I mean softer. If I said "don't stop", then DO. NOT. STOP. That's why my husband is so amazing at it. He listens and responds. 
UNLOCK
Unlimited access to the best content for women