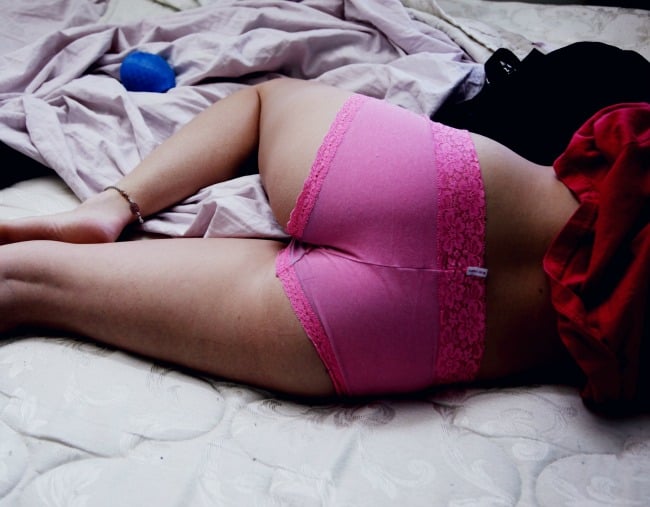 Welcome. Did you know turtles can breathe through their butts?
Ok, ok. I know you did not click on this article to learn about the anatomy of a turtle. But the point is, this was one of my favourite facts of all time.
I never thought anything could top it.
That is until last week, in my internet travels, I stumbled upon a morsel of information that swiftly pinched the crown. Because not only is it one of those too-good-not-to-share factoids, but it also made me realise just how shamefully little I really know about my own body.
So I'm here to tell you: ladies, we have our very own version of morning wood. And it's happening not just a little, but a lot.
The scientific term is 'nocturnal clitoral tumescence' (in men, it is called 'nocturnal penile tumescence') but the good people of Reddit came up with a far better nickname which I'll use for simplicity's sake: morning bean.
While the internet is awash with articles about the blokes' morning glory, there is very, very little on the phenomenon in women. A search of 'nocturnal clitoral tumescence' on Google delivers 23,600 results, compared to 773,000 combined for 'morning wood' and 'nocturnal penile tumescence'.
And yet it happens to the vagina-owners walking among us just as regularly. Spread the word: this gentlemen's club is finito.
I spoke with Dr Sergio Diez Alvarez – Director of Medicine at Maitland and Kurri Kurri Hospitals, University of Newcastle – to shed a little more light on what exactly is happening down there.