With another season of The Bachelor comes new gossip about what really happens behind the scenes. And we are all ears.
Ex-contestants and ex-producers spill the beans about whether the reality TV show is as glitzy as it appears on television. Spoiler: It's not.
Watch: Bachelor Locky Gilbert decorate a cake while answering rapid fire questions. Post continues below.
From secret hiding places to make out during cocktail parties to the women's sleeping arrangements, here's what really happens behind the scenes on The Bachelor Australia.
The food is... not great.
Remember this sneaky shot of Areeba eating a sandwich moments before Zoe-Clare confronted her?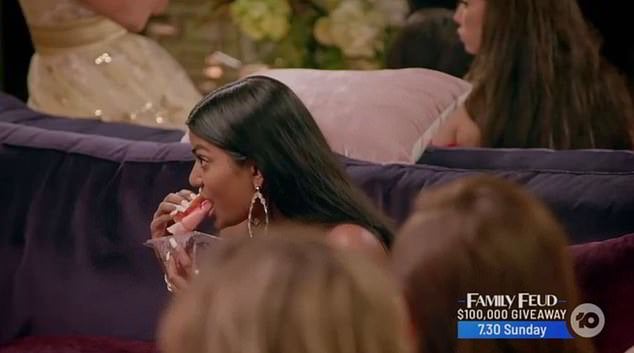 Yep. That's a plastic wrapped sandwich. Image: Ten