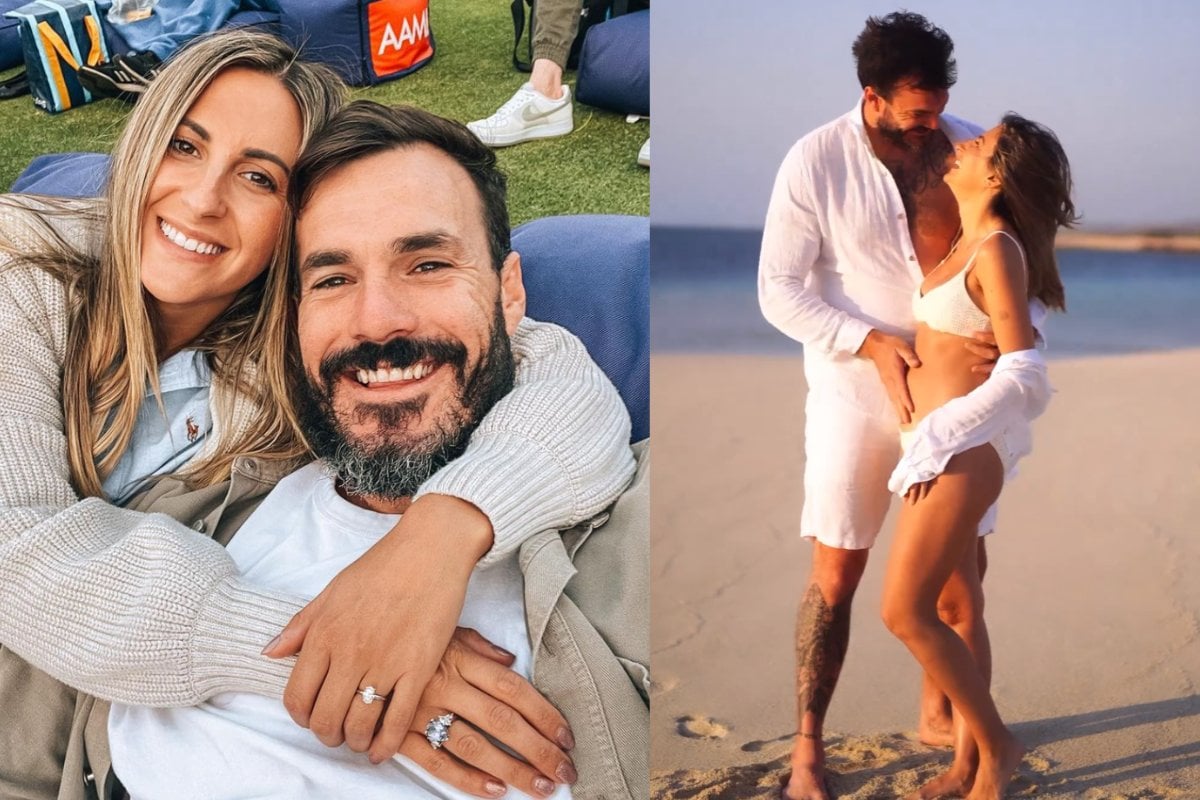 It's a happy day for fans of The Bachelor, as Locky and Irena Gilbert have announced they're pregnant.
In a joint post on Instagram, the couple who met on the 2020 season of The Bachelor confirmed the exciting news.
"2023 has been a year of surprises, and now Locky and I are thrilled to share the biggest surprise of our lives—anticipating a new member in our family," the post began.
"As we revel in our happiness, we're deeply sensitive to those who face the trials of infertility or have suffered loss. Having navigated the rollercoaster of emotions ourselves, we extend our hands and hearts to those on a similar path. In the midst of life's storms, may you find your rainbow soon."