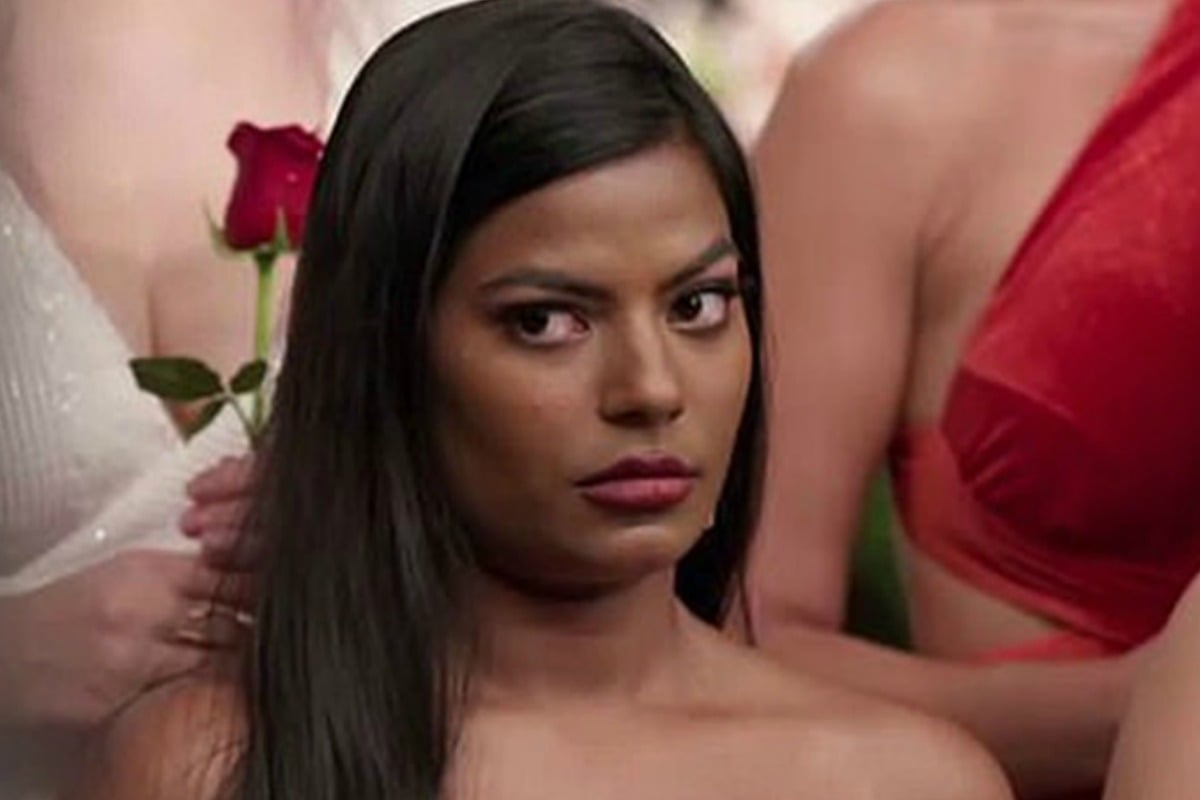 To catch up on all The Bachelor Australia 2020 recaps and gossip, check out Mamamia's recaps and visit our Bachelor hub page.
Last night's episode of The Bachelor was a turning point for the franchise.
It was a turning point we had been building towards for quite some time.
Australians have always had a good-natured relationship with The Bachelor and its spin-off series, The Bachelorette and Bachelor in Paradise. We saw the reality TV series as a bit of harmless fun, a source of endless, hilarious memes for our group chats and fodder for some light office banter the following day.
WATCH: The Bachelor's Locky answers our rapid-fire questions. Post continues below.
Our relationship with the series was one of reliability and comfort, like that pair of slightly stained old track pants we reach for time and time again.
Each year, we came into the series knowing what we were getting. The first episode would introduce us to the same tropes - the 'wifey', the kooky woman in a costume who would end up jumping in the pool, and the 'villain'.
Over the first few weeks, the villains and the kooks would get their 15 minutes of fame. We would laugh along with the kooks as they awkwardly stumbled their way through group dates and stunted chats with the Bachelor. We would watch the villains b*tch about each other at the cocktail parties and quietly feel relieved that we've left our high school days far behind us.