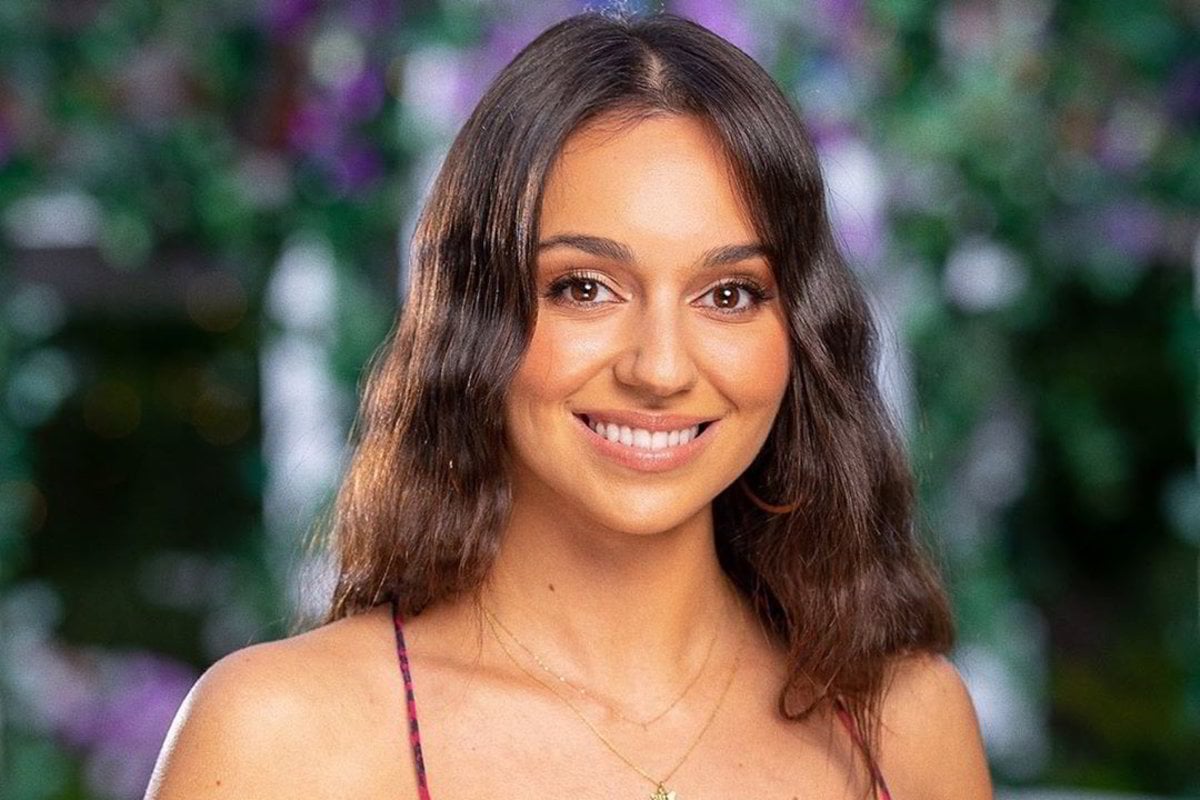 To catch up on all The Bachelor Australia 2020 recaps and gossip, check out Mamamia's recaps and visit our Bachelor hub page. For recaps delivered straight to your inbox, click here and select "Mamamia Recaps" so you don't miss out.
This season of The Bachelor has been... intense.
There's been walk-outs, tears, name-calling, COVID-19, oh, and ~the rumours~.
We need to talk about the rumours.
There have been so many it's been hard to keep up at times. One week Bella is the sure winner and next week it's Irena.
But never fear. As we get closer to entering grand finale week, we believe we may have got a handle on what gossip can be trusted.
May we present to you, all the spoilers for this year's season of The Bachelor:
But first, here's what to expect from Locky's season of The Bachelor. Post continues below.
Apparently Bella had a "secret boyfriend" in lockdown.
Apparently Locky wasn't the only one keeping his options open...
According to the So Dramatic podcast, Bella had a secret boyfriend during lockdown: former Bachelorette star, Nathan Favro.
When the girls returned to the mansion following love in lockdown, Bella told the others that her ex, Nathan Favro slid into her DMs, asking her to get back with him.