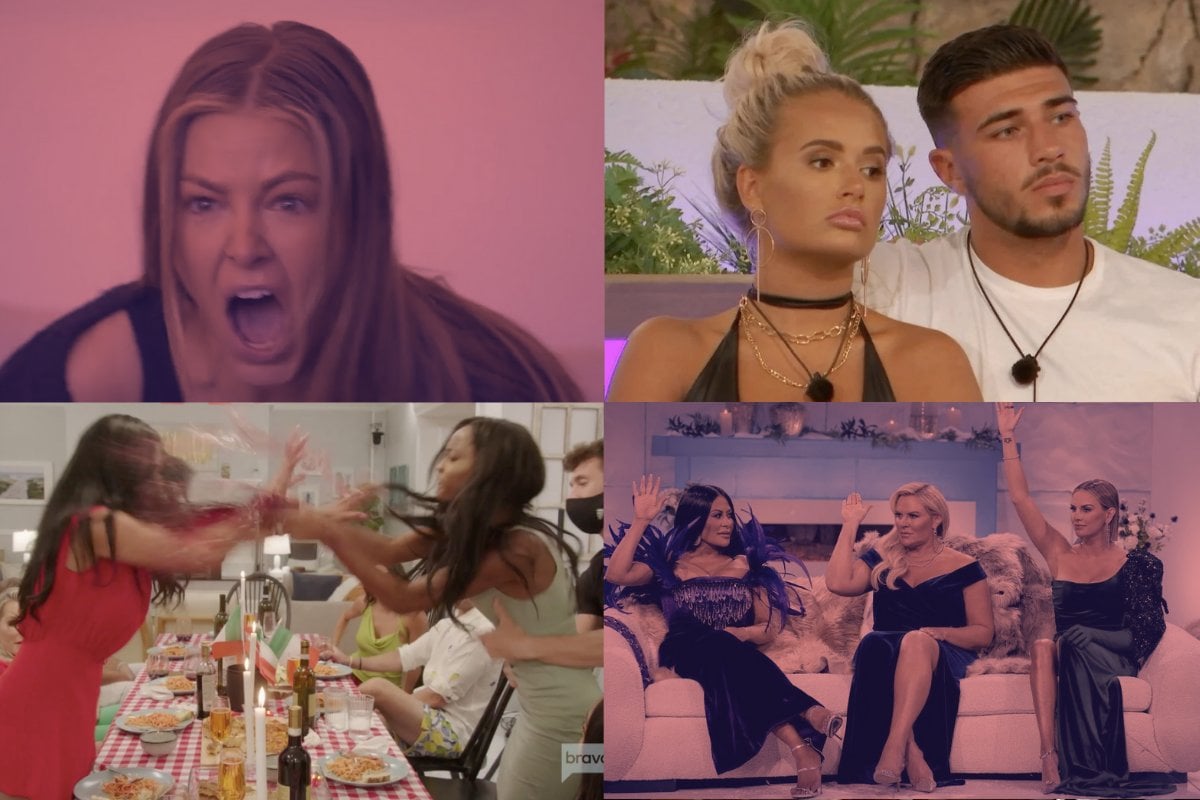 The Hollywood writers' strike has surpassed 100 days since it began back in May.
This means the demands of the Writers Guild of America have not been met by the Alliance of Motion Picture and Television Producers. These included increased compensation and contributions to pension and health plans, higher residuals, and improved professional standards and protections for writers.
Huge shows like Stranger Things, Emily In Paris and The Last of Us are all expected to be delayed, as the series' writers show solidarity with the union's demands.
So what is expected to fill in the gap? Non-scripted shows like reality TV, of course.
Former Real Housewives star Bethenny Frankel is imploring reality stars to join the strike to demand residual payments. "During the last strike, we provided all of the entertainment," Frankel said on Instagram, which she said started "the gold rush of reality TV".
Bethenny isn't wrong. During the last writers' strike between November 2007 and February 2008, a slew on new reality shows were green-lit to replace productions on strike, including a little show called Keeping Up with the Kardashians.
So with this strike expected to boost reality TV, and the WGA unlikely to concede anytime soon, we've rounded up some of the best reality TV to fill the hole – and, most importantly, which seasons to watch first.
The Real Housewives of Salt Lake City
Image: Bravo.
Every Housewives series has something special going for it, but most of the variations take a little while to get going and to get, well... good.
But Salt Lake City knocked it right out of the park from day one.
There's just so much happening each episode for these Utah housewives. Longtime friendships are at breaking point, women are being shunned by their Mormon faith, and that's not even mentioning the allegations of one housewife fronting a cult while another is charged (and later convicted) with wire fraud. It's a lot!