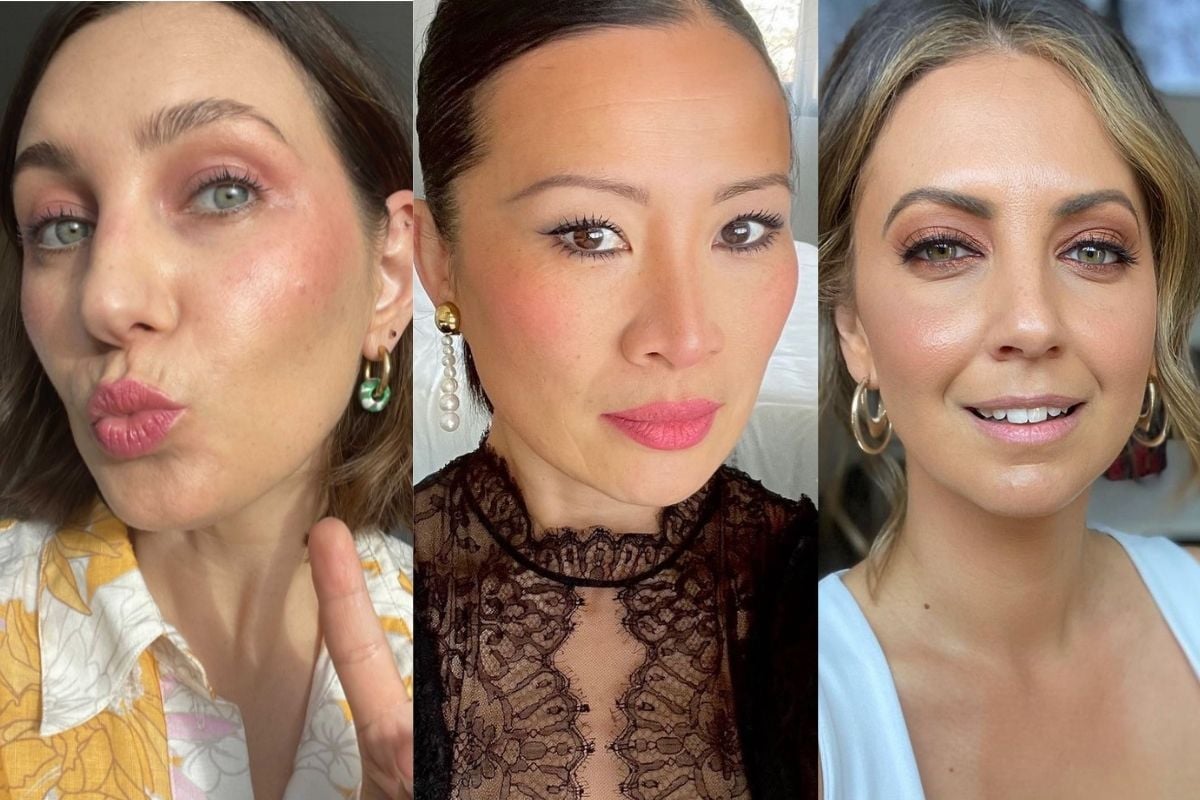 There are some things in life I'm pretty good at - dropping toothpaste on my shirt, forgetting people's names, transferring money at the last minute, eating two desserts... the list goes on. But one thing I'm VERY good at is annoying people for skincare tips! I bloody LOVE having a nosy into other people's routine. 
And as a beauty writer, I have the absolute pleasure of getting to ask celebrities what's kicking around their beauty cabinets and what they like to do to keep their skin in good shape. And guess what? They actually tell me! How good is that?! 
Watch: How Zoe Foster Blake's makeup routine has changed since becoming a mum. Post continues below.
And while some of the stuff they do and use is pretty standard (read: wear SPF), every now and then I get these ~golden nuggets~ of information that explain why their skin is just so. damn. good. 
More often than not, these little tidbits end up making their way into my own skincare routine - because, MUST TRY ALL THE THINGS.
Below, I've pulled together some of the best tips I've learned in 2021 from women with really, really, ridiculously good-looking skin.
1. You should *always* apply serums on damp skin.
While you'll probably hear/read that we should apply most skincare products to clean, dry skin on your face, Zoe Foster-Blake said you're actually supposed to apply your serums when your skin is damp.
She explained it to me as the "sponge technique." Heard of it?  
She said: "You can't hope to clean a bench with a dry sponge - you have to dampen it first, so things can absorb."