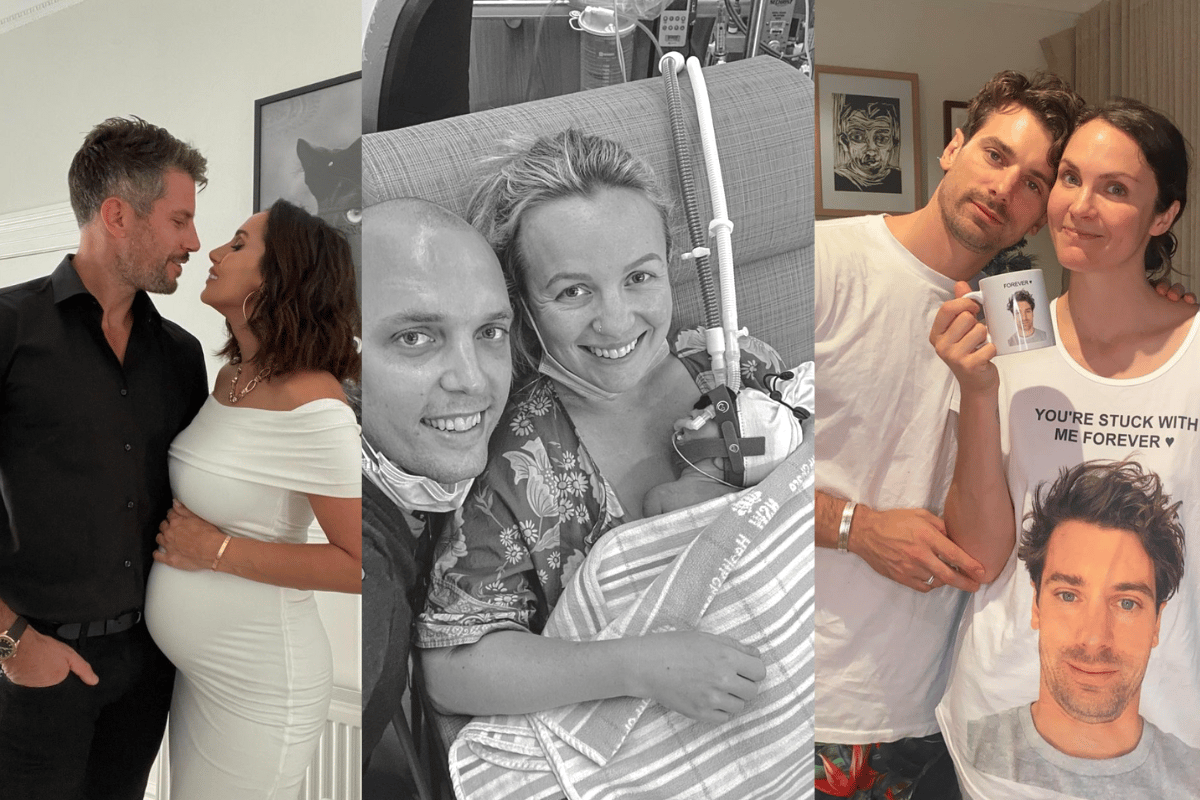 After over a dozen seasons of The Bachelor Australia and The Bachelorette Australia, it's not exactly easy to keep up with the countless couples that have formed as a result of the show.
In fact, over the last however many years, we've seen engagements, marriages, babies and break-ups alike.
But which Bachelor franchise couples are still together, and what have they been up to since their show wrapped up?
Here's everything you want to know.
Watch: Locky Gilbert decorates a cake while answering rapid-fire questions. Post continues below.
Brooke Blurton and Darvid Garayeli.
Starting from the most recent series, the newest couple from the Bachelorette franchise are of course no more.
During the final episode, where Brooke confessed her love for Darvid, he shared a sweet message on his Instagram. 
"I can't believe I found my person. When I entered this experience, I can honestly say I had no idea what to expect, I've come out of this with my life partner and she's so much more than I could have ever envisioned," he wrote.
"It's been an absolute rollercoaster to get to this point, four months of laughter, tears and endless FaceTimes. This is the beginning of a new chapter for both of us and I can't wait to move into our Melbourne abode. Thank you to everyone for the kind comments and a big shout out to everyone I've leant on throughout this process."
Just a day after the final episode aired, the pair moved in with each other.