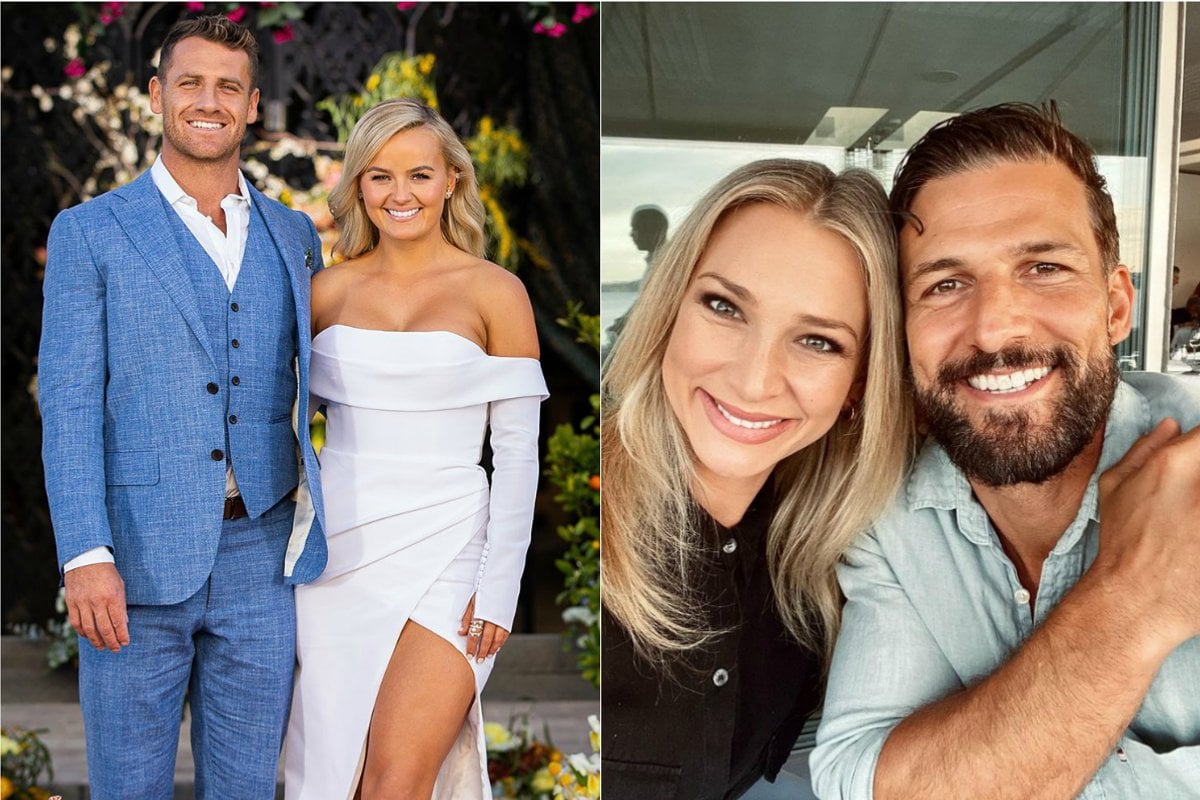 After a dozen seasons of The Bachelor Australia and The Bachelorette Australia, it's not exactly easy to keep up with the countless couples that have formed as a result of the show.
In fact, over the last seven years, we've seen engagements, marriages, babies and break-ups alike.
But which Bachelor franchise couples are still together, and what have they been up to since their show wrapped up?
Here's everything you need to know.
Elly Miles and Frazer Neate
Elly Miles and Frazer Neate broke up one month after The Bachelorette finale.
"I think we just grew apart after the show. It was really really hard having the distance and the secrecy and I guess everything that comes along with having a new relationship in the media," Elly Miles shared in an Instagram video. 
"It's a bit of a quick turnaround, I guess, to go from thinking you've found the person you want to be with forever to being single again," the 26-year-old said, wiping away a tear. 
Since the finale, rumours circulated that Frazer had cheated on her.  Elly explained she didn't know if they were true.
"I know there are a lot of allegations towards Frazer about cheating on me and stuff. Whether it's true or not, I don't know. That's not the reason why we broke up," she said. "He says it's not true but f**k who knows, honestly."