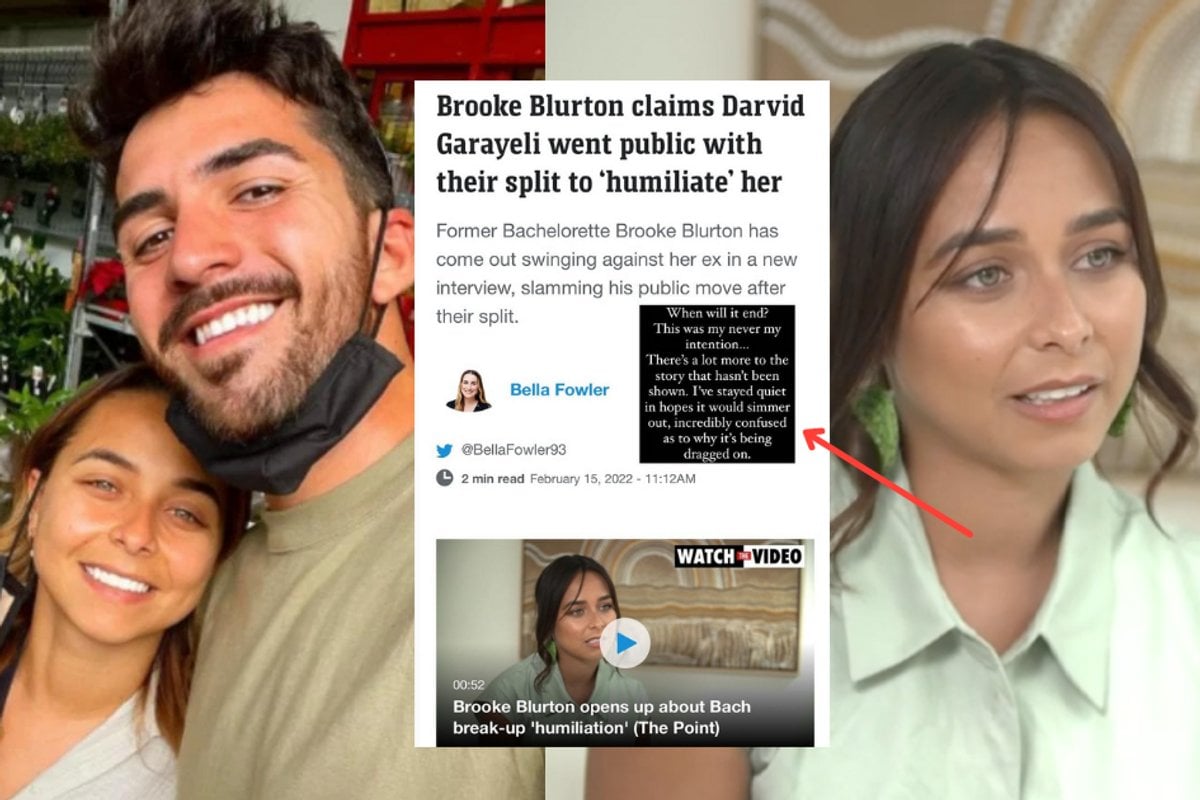 In January 2022, The Bachelorette winner Darvid Garayeli surprised precisely all of us when he announced he had split from Brooke Blurton.  
It was just four weeks after possibly the whole most wholesome season we've seen from the franchise in a long time.
In the show's finale, Noongar/Yamatji woman Brooke Blurton - the first Indigenous and LGBTQIA+ member in Bachelorette history - picked Darvid, and said goodbye to runner-up Jamie-Lee Dayz.
While you're here, let's reminisce on the top five Bachelor moments of all time. Post continues below.
A month on from the breakup, Brooke Blurton has opened up about her experience of being on The Bachelorette on NITV's The Point.
Here's everything we know.
Darvid's breakup announcement. 
On January 2, Darvid announced his separation from Brooke on Instagram.
"Starting the new year off with an end to a chapter and hopefully the beginning of another," he wrote. 
"Unfortunately Brooke and I have parted ways. Whilst we both genuinely thought we were each other's person, things change and that's okay. Please respect our privacy and that at the end of the day we are both just people with real feelings.
"Thank you so much for being considerate, a lot of lessons learned."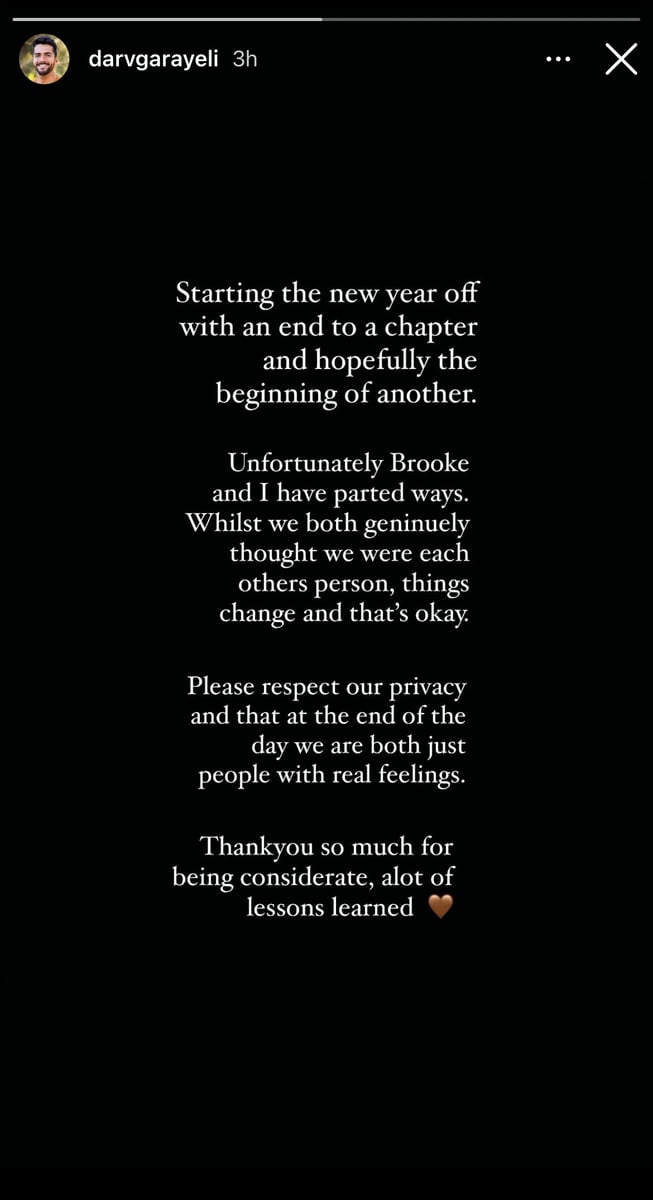 Darvid's breakup announcement. Image: @darvgarayeli.