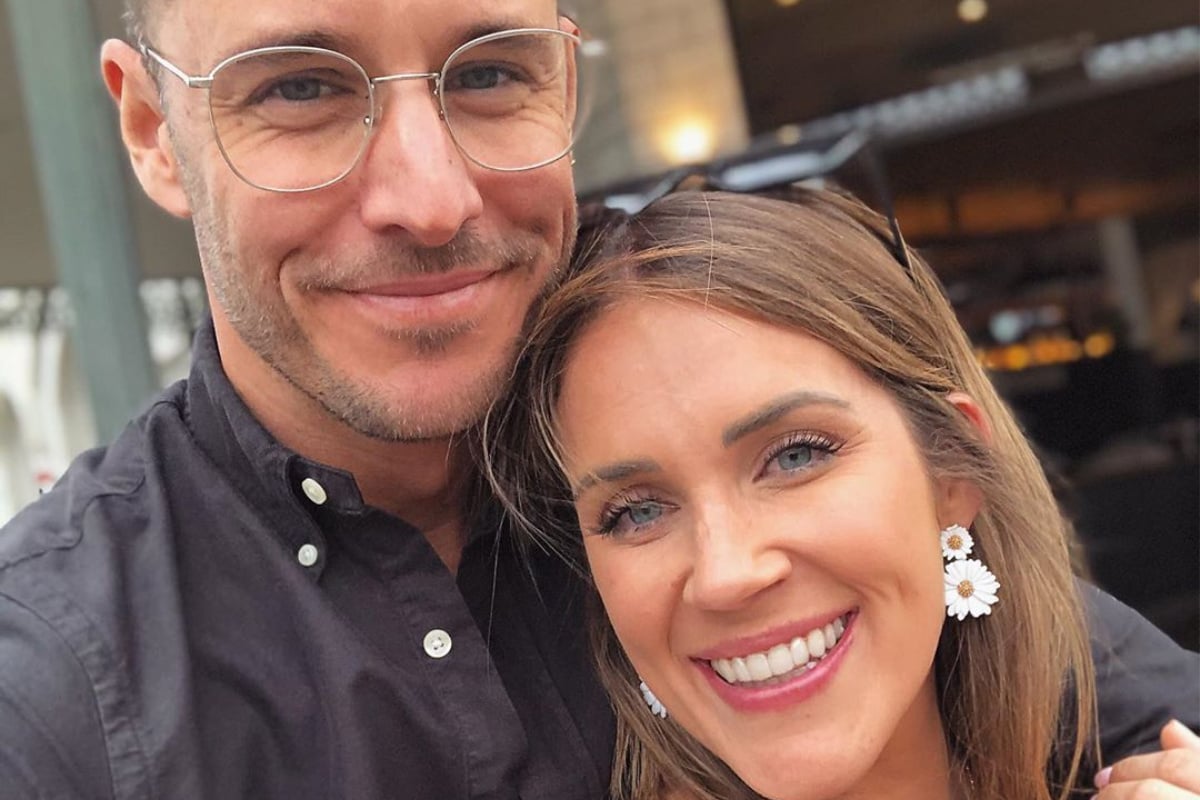 Georgia Love is – or at least, was, before the coronavirus pandemic grounded everything to a halt – planning her dream wedding to her fiance Lee Elliott.
She's perfectly happy and content in her relationship, which is why it might seem a bit bizarre that she now spends a lot of her time talking about relationships that… don't work, on her new podcast Everyone Has An Ex.
But the former Bachelorette has plenty from her own unique experience to draw from.
Mamamia confessions: Relationship deal-breakers. Post continues below video.
"I have had the horror breakups where the rug was pulled out from under me, and I thought my world was ending, and I had a good six months where I thought 'Well, that's it, I'm just by myself now'," Georgia told Mamamia.
"And then obviously now I'm engaged and incredibly happy and that led to that. I know for myself when you're in the depths of a breakup and you think your world is ending, it's so hard to think there's light at the end of the tunnel."
Georgia's new podcast wasn't necessarily inspired by her own past relationships, but came organically from a conversation with a friend.
They realised everyone had a breakup story or a story about an ex – who maybe wasn't who they thought they were, who cheated, who broke their heart so badly they didn't think they'd ever recover, yet, here they were.
Georgia Love speaks to Mia Freedman on No Filter. Post continues below audio.
Everyone loves a love story. We seek them out, in movies and books and all the other content we consume. But what about the stories without the happy endings we see in films?
Well, as Georgia discovered, those stories were not only relatable, but super pervy.
"I realised there's something really juicy and voyeuristic about hearing about other people's failed relationships," the Channel 10 reporter said.
"A bit of misery loves company, people who are going through their own heartbreak or their own bad situation, it's really nice to hear about other people going through the same, or similar, or worse."
The process had a strange impact on Georgia, bringing her back to a time in her life when she wasn't as happy as she is now.