Gee, it's tough out there for celebrity couples right now.
Whether there's something in the champagne in Hollywood or we're experiencing a full moon, it feels like our favourite A-list couples are falling out of love at a rapid rate.
Channing Tatum and Jenna Dewan-Tatum. Chris Pratt and Anna Faris. Jennifer Aniston and Justin Theroux. SARAH AND TELV.
Sorry, that last one's still raw.
In the spirit of staying together and spreading the love, we've compiled a list of the celebrity couples we really, really don't want to split up. Not that we know these people or anything, but if they were to part ways, we'd be quite upset about it.
Because honestly, we don't know how much more of this breakup stuff we can take.
1. Chrissy Teigen and John Legend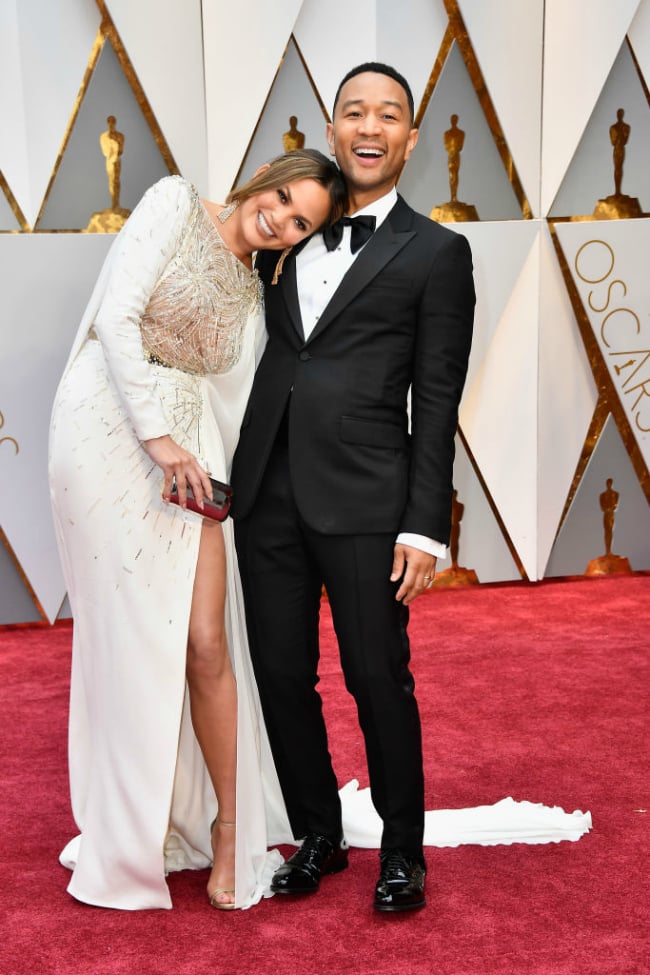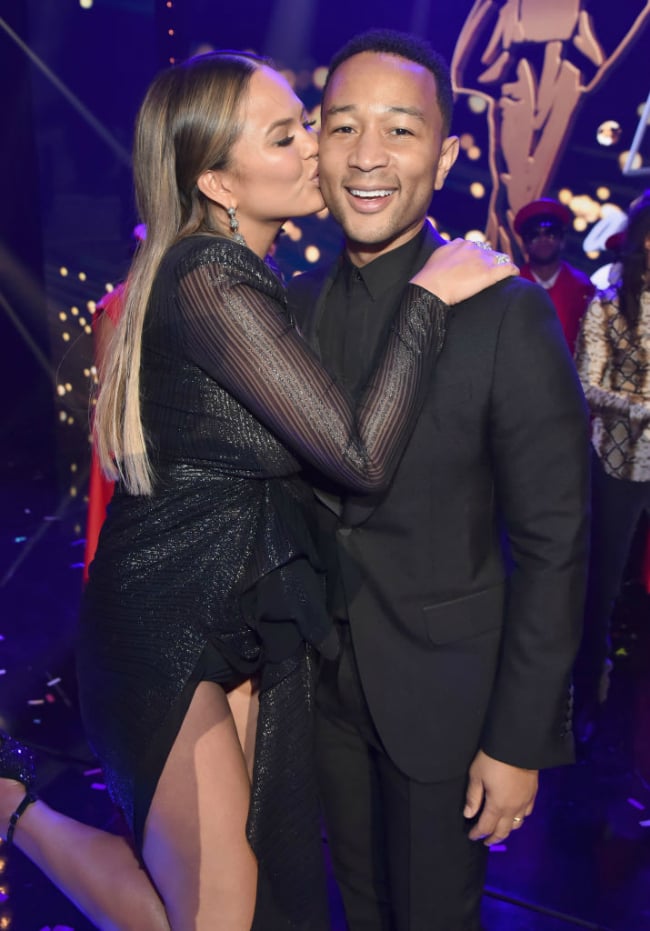 Sorry, but Chrissy Teigen and John Legend can't break up. They just can't.
Not just because they have arguably the best online banter ever, but they also seem like such lovely people.
The 32-year-old model and TV host has been with the 39-year-old singer for 11 years and married for seven. They have an almost two-year-old daughter Luna and are expecting their second child, a son, in June.
So again, this can't happen.
2. Nicole Kidman and Keith Urban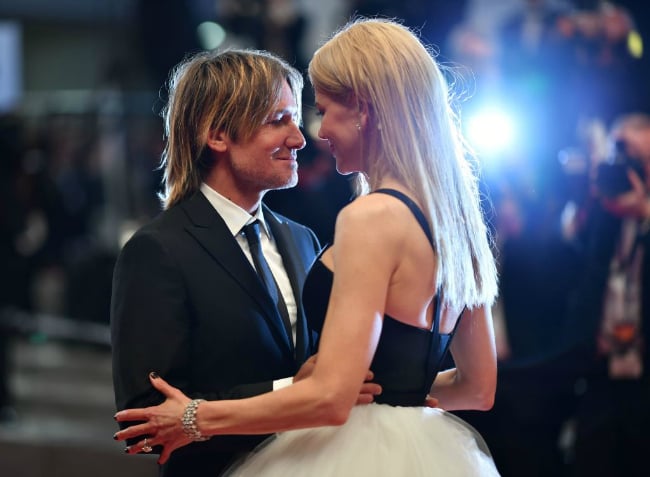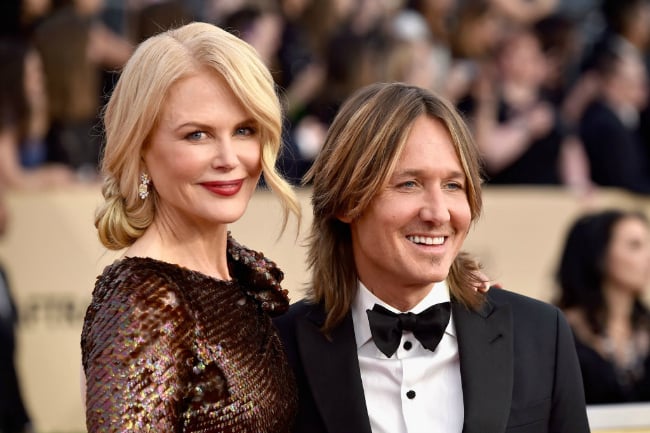 Nicole Kidman and Keith Urban are so obsessed with each other it's almost sickening. In a lovey way, of course.
The 50-year-olds met at the 2005 G'Day USA gala in LA, and even though Nicole didn't think Keith was that keen on her at the time, the couple married in 2006 and have two daughters together, Sunday, nine, and Faith, seven.
3. Megan Mullally and Nick Offerman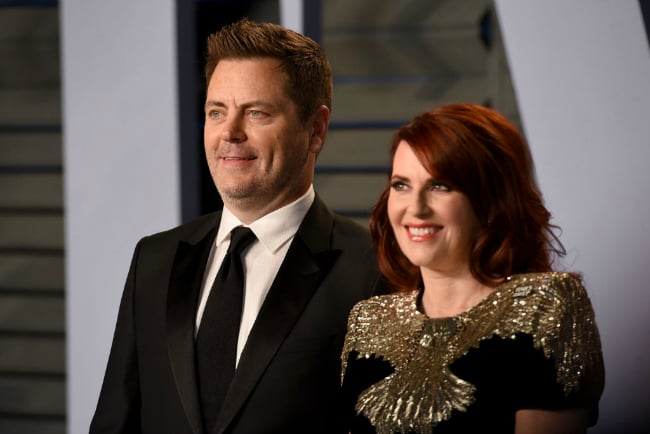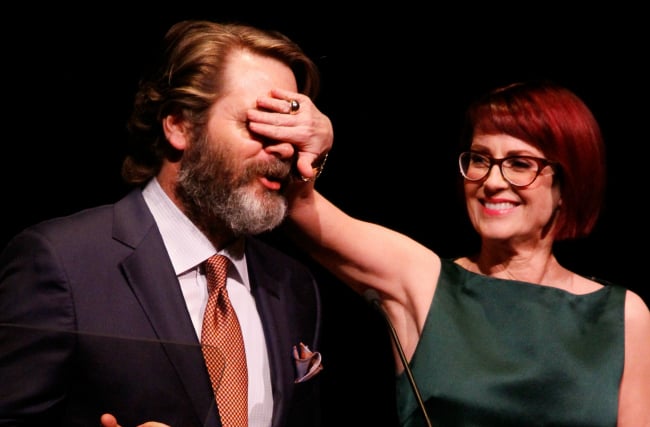 Nope. These two will be together forever.
Megan Mullally, 59, and Nick Offerman, 47, are both comedic geniuses, he as the brains behind Ron Swanson in Parks and Recreation, and she as the imitable Karen from Will & Grace.
The couple met in 2000 and married in 2003.
4. Zoe Hendrix and Alex Garner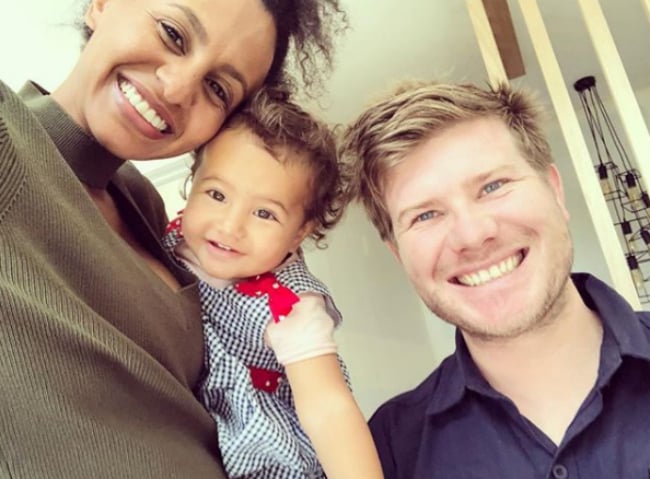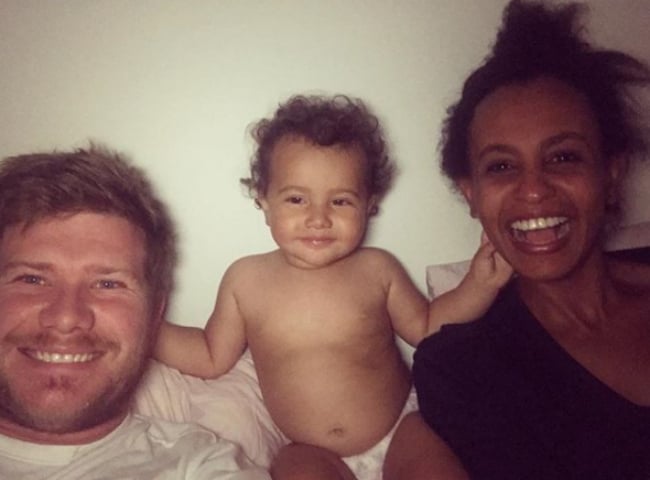 Zoe and Alex are pretty much the exception to the rule that Married At First Sight couples never last.
When they met on the reality TV show's first season in 2015, Zoe was a 'city girl' and Alex and 'typical Aussie bloke'. Although they didn't seem like a great match on the show, the couple had their first child Harper Rose last November and by all accounts are really bloody happy.
Let's keep it that way, eh?
5. John Krasinski and Emily Blunt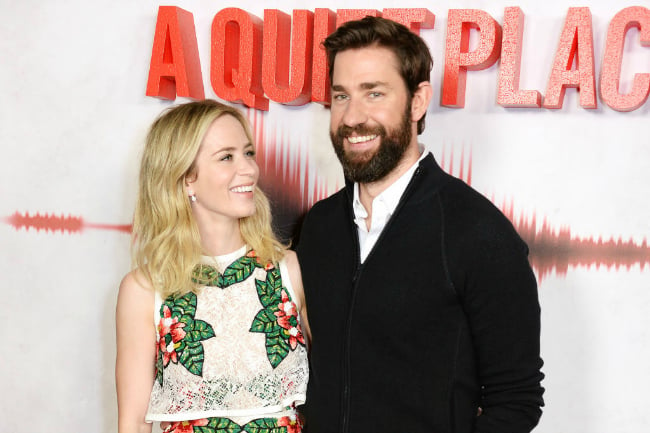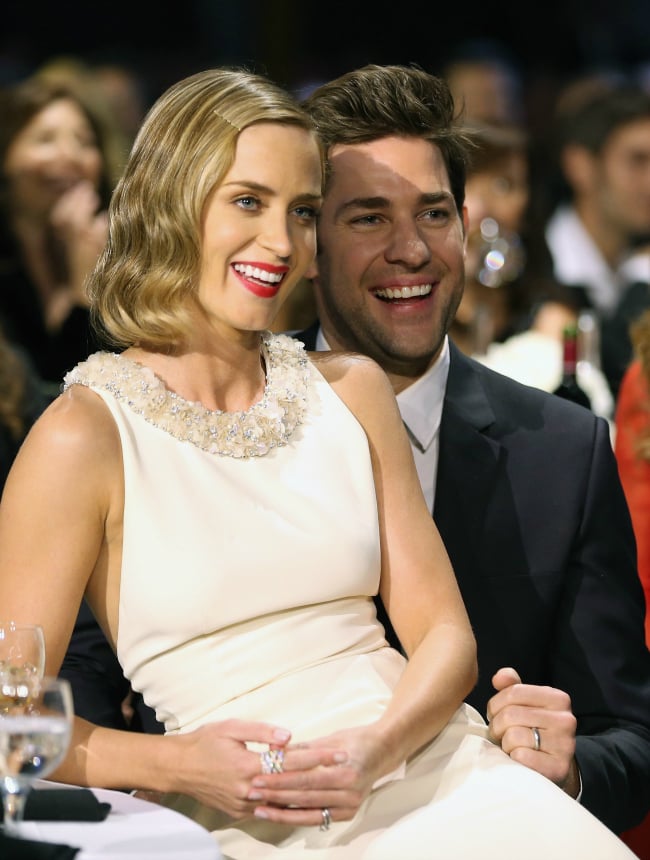 John Krasinski and Emily Blunt are one of those couples you can't imagine not being together. Which suits us fine because we don't want to live in a world where they aren't.
The couple have two daughters together, Violet, 21 months, and Hazel, four, and most recently starred together in their new horror flick A Quiet Place.
If they can survive filming that together, they can survive anything. We hope.
6. Tim Robards and Anna Heinrich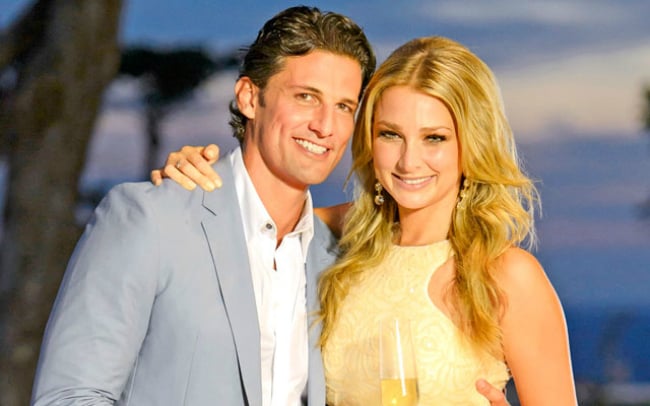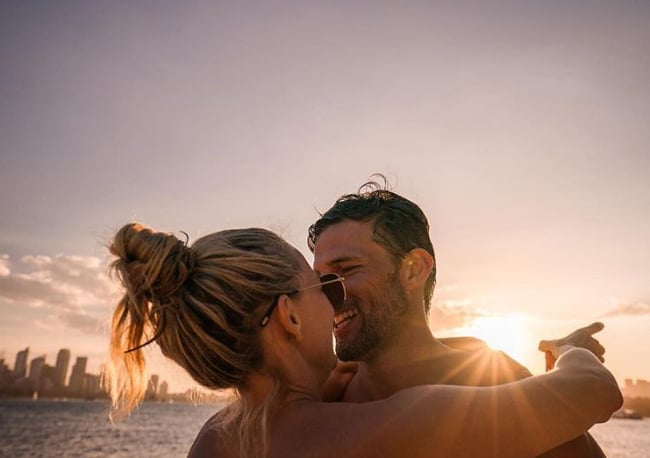 We all remember when Tim gave Anna the final rose on Australia very first season of The Bachelor in 2014.
While the success of our other Bach relationships have been a bit hit and miss, Tim and Anna are the real thing.
The pair are blissfully happy together -  if their Instagram profiles are anything to go by - and announced their engagement in May 2017.
7. Blake Lively and Ryan Reynolds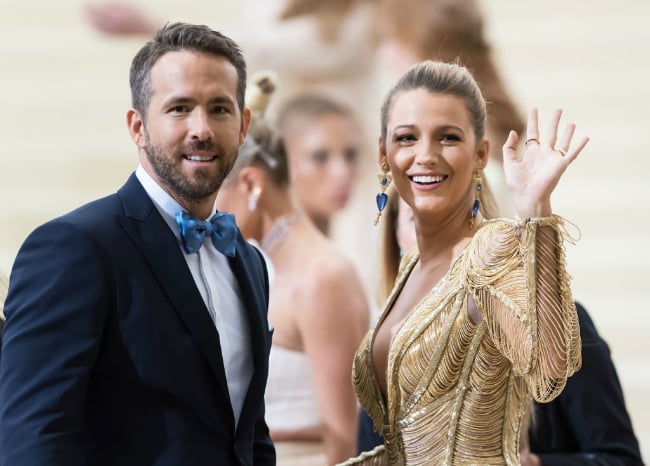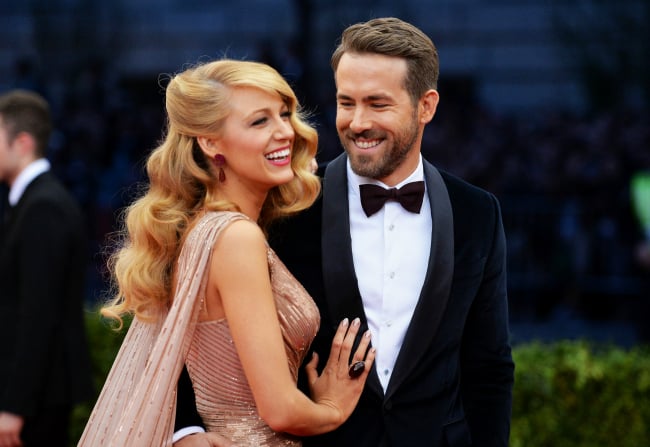 If Chrissy and John have the internet's best couple banter, Blake Lively and Ryan Reynolds are a close second.
Since hitting it off on a double date (with other people, mind you), the couple married in 2012 and have two daughters together, James, three, and Ines, one.
8. Christine Forster and Virginia Flitcroft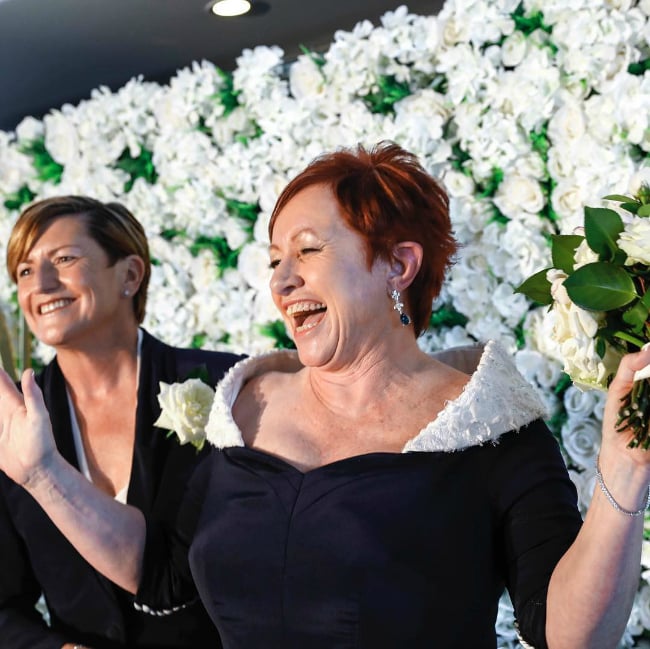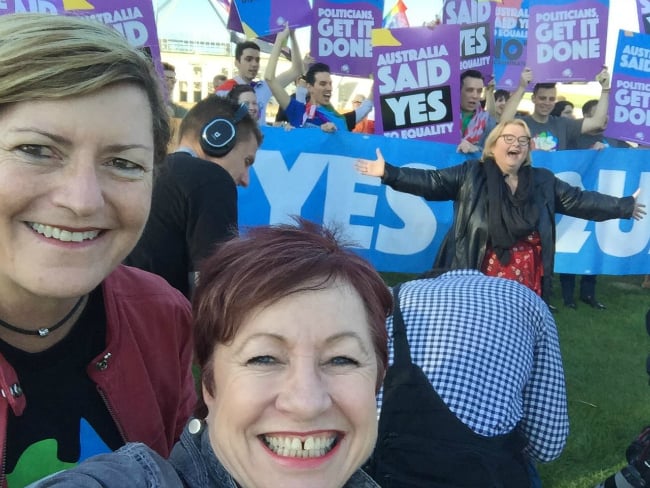 2017 was an exceptionally special year for Christine Forster and Virginia Flitcroft.
After Australia voted YES to marriage equality, the couple, who've been together for 10 years, legally married in February 2018.
9. George and Amal Clooney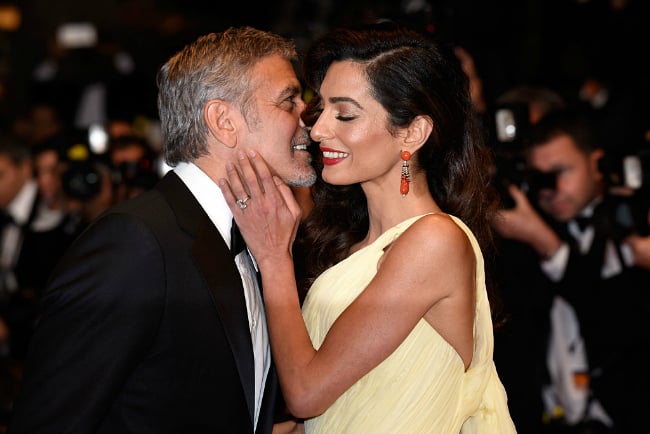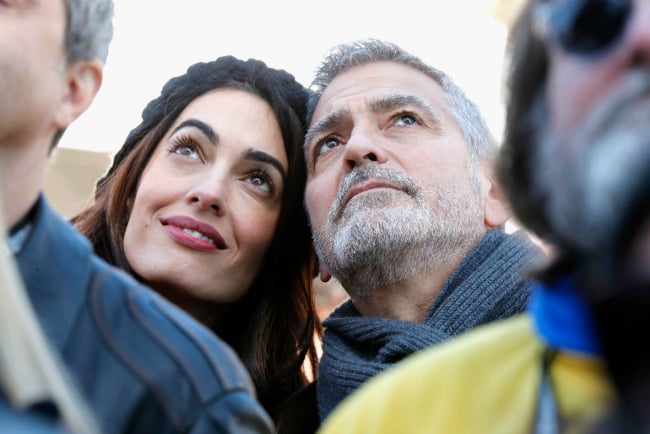 Before George and Amal Clooney married, the Oceans Eleven star said it was his agent who knew they would be a great match.
"I met this woman who is coming to your house, who you're going to marry," George's agent told him before Amal visited his house in Italy's Lake Como with a mutual friend in 2013.
Since then, the couple married in 2014 and welcomed twins Ella and Alexander in June 2017.
10. Georgia Love and Lee Elliot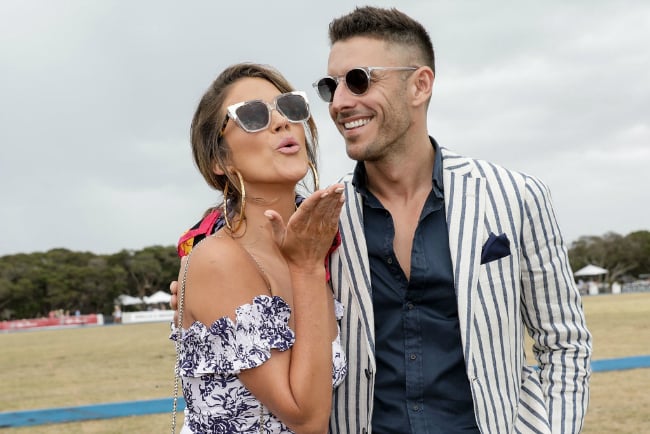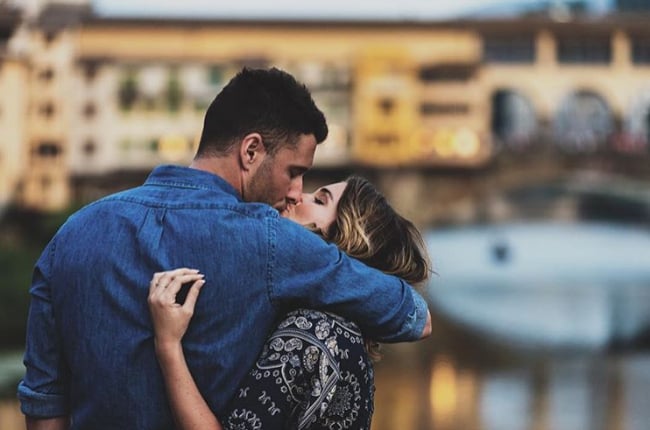 Georgia Love and Lee Elliot met on Georgia's season of The Bachelorette in 2016 and have been together since the finale. These two are almost too perfect.
Georgia, if you're reading, please please please be together with Lee forever.
11. Portia de Rossi and Ellen DeGeneres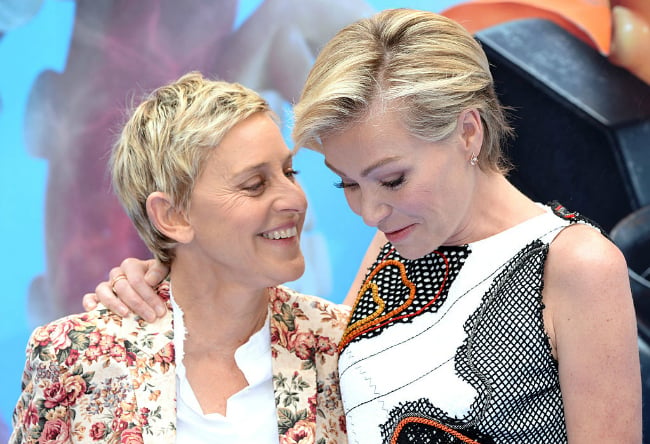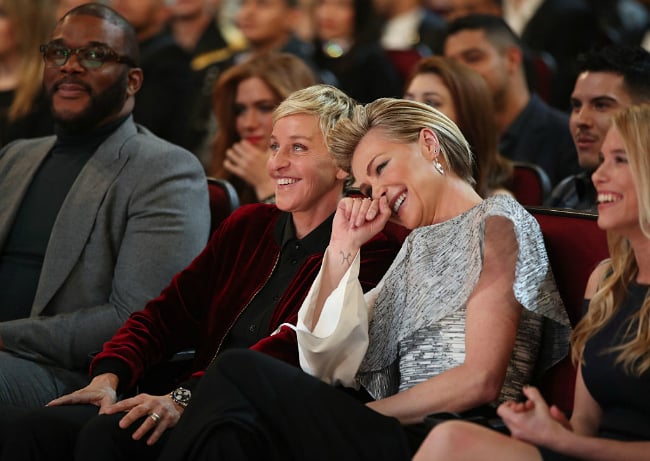 Ellen DeGeneres has been married to Australian actress Portia De Rossi since 2008.
Speaking of how they met, De Rossi told Oprah it was love at first sight.
"[I knew Ellen was the one] when I first laid eyes on her, but it took me three years to actually tell her how I felt about her."
Ah geez that's lovely.
12. Hamish Blake and Zoe Foster-Blake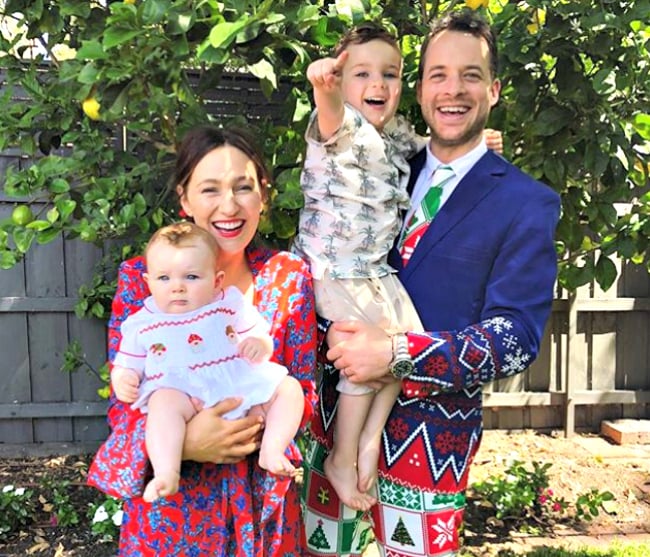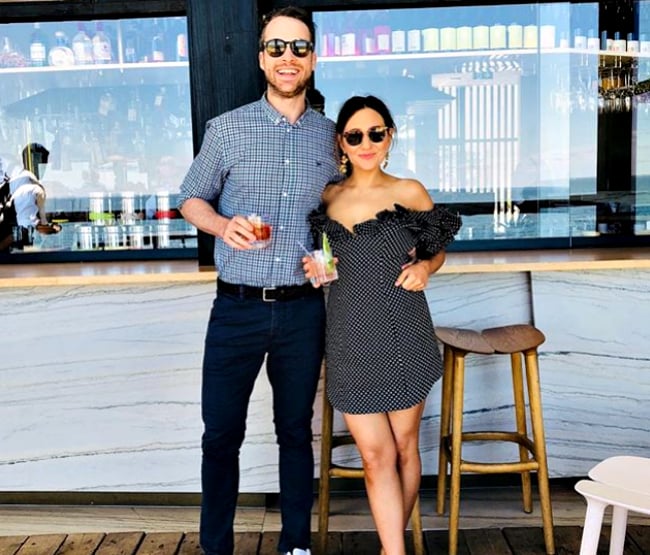 We are waaaaaay too invested in Hamish Blake and Zoe Foster-Blake, and their little family, for them to breakup.
For an instant mood booster, please visit Zoe's Instagram to see adorable pictures of their love, and their bloody adorable kids Sonny and Rudy.
13. Sarah Paulson and Holland Taylor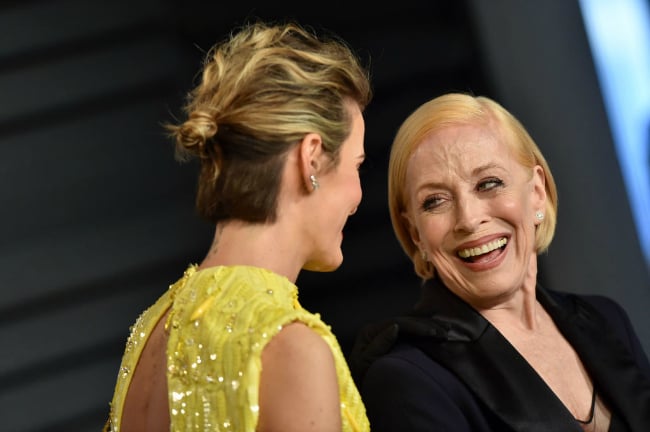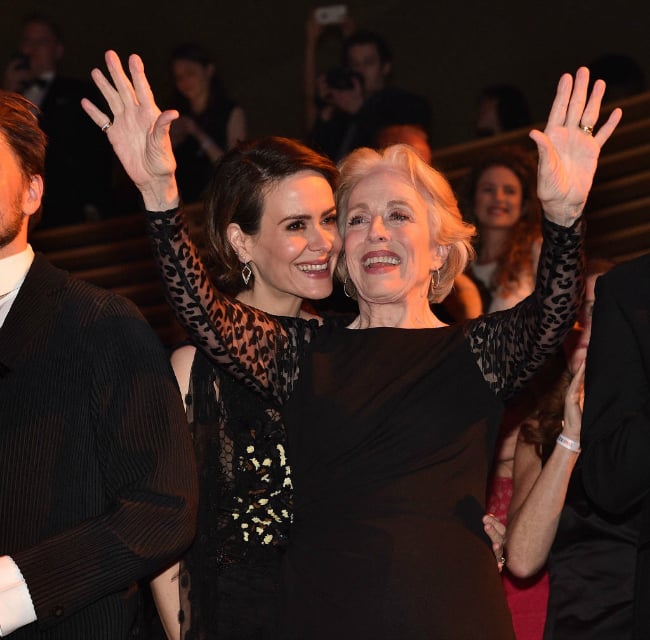 American Horror Story
 actress 
Sarah Paulson
, 42, doesn't at all care about your thoughts on the 32-year age gap between herself and her actress and playwright 
girlfriend
 Holland Taylor, who is 74.
And neither do we.
During her 2016 Emmy acceptance speech last year for her leading role in The People v O.J Simpson, Paulson decided to spontaneously announce her love for Taylor, saying "Holland Taylor, I love you", while she was up on stage.
14. Lisa Wilkinson and Peter FitzSimons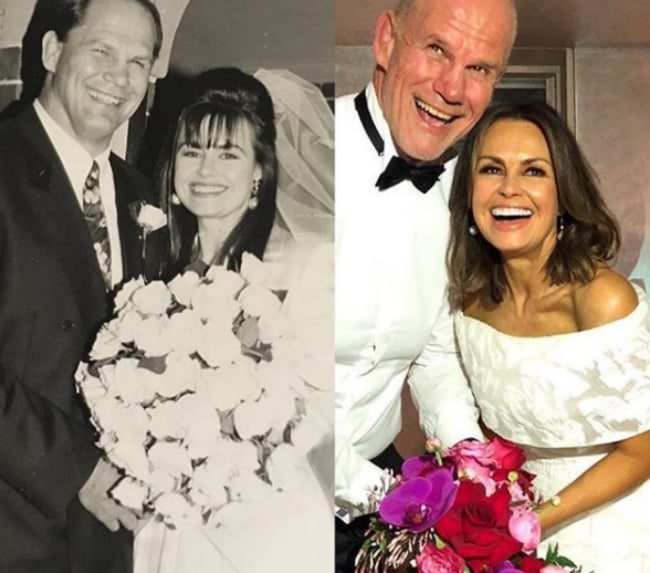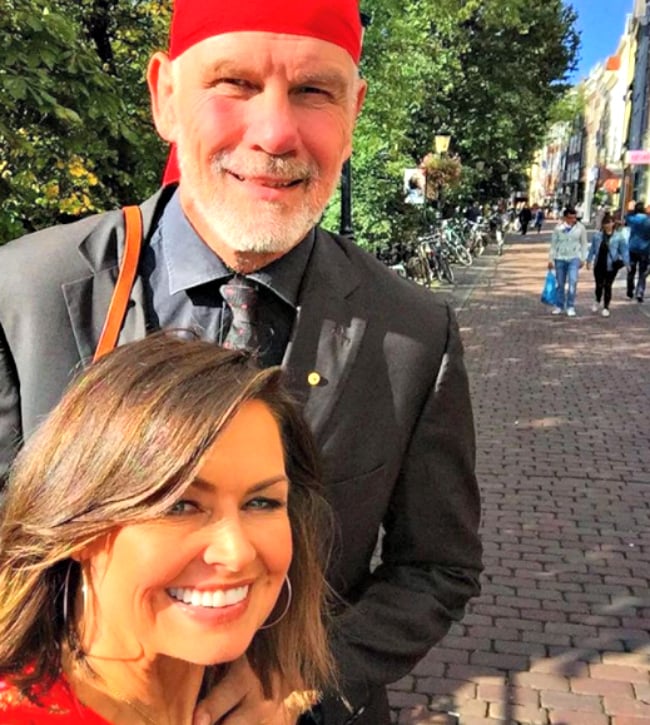 Almost 26 years ago, 60 Minutes reporter Liz Hayes introduced Peter FitzSimons to Lisa Wilkinson.
And thank goodness she did because we never want to see them apart.
The couple, who have three kids together, married in 1992 and then again in 2017, renewing their vows 25 year later.
15. Oprah and Stedman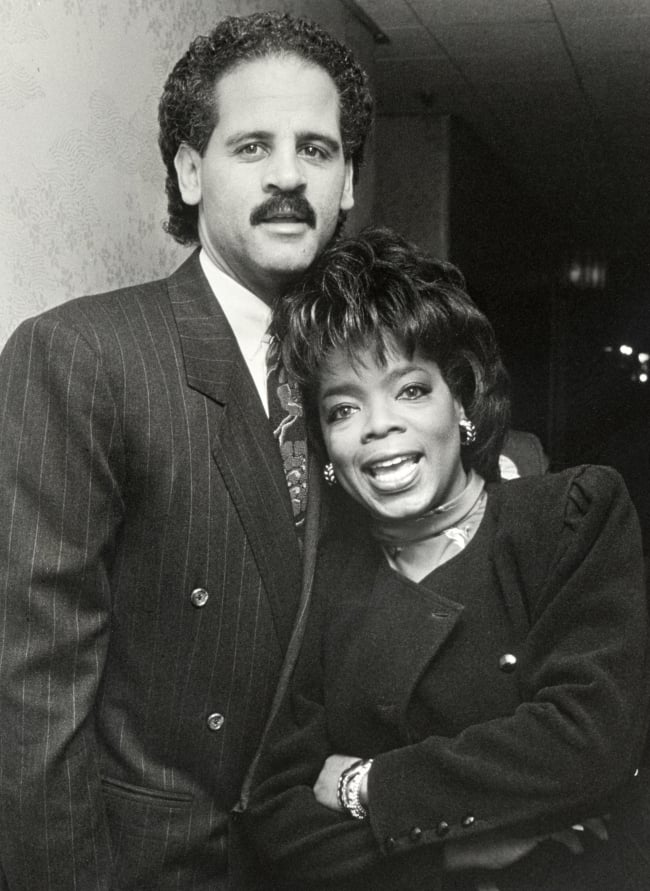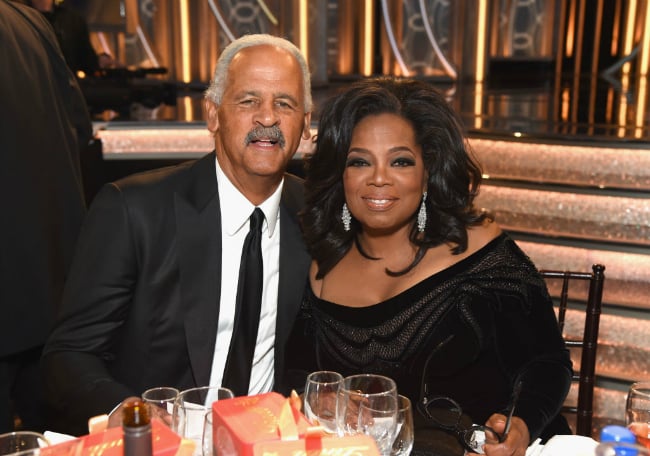 In 1986, a 32-year-old Oprah Winfrey attended a charity event in Chicago and met a man named Stedman Graham.
And even though we don't see them out and about together all that often, their love has lasted for more than 30 years, which is why we will forever more refer to them as one singular entity.
Simply, 'Oprah and Stedman'.
Which is followed closely in the list of the most iconic couples of all time by... Oprah and Gayle.
Have we missed your favourite celebrity couple? Tell us in the comments!
P.S. Mamamia Out Loud unpacked why we're so obsessed with celebrity couples, and devastated when they split below.