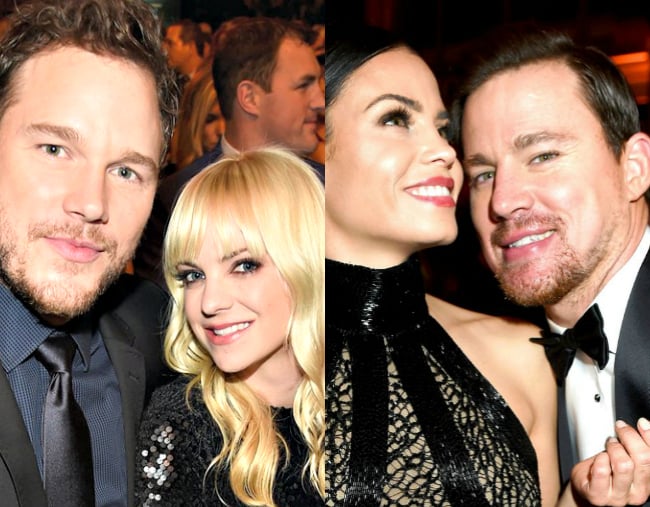 "First off, it feels odd that we have to share this kind of thing with everyone, but it's a consequence of the lives we've chosen to lead… We have lovingly chosen to separate as a couple."
This morning Channing Tatum and Jenna Dewan-Tatum announced their separation after almost nine years of marriage.
Their joint statement posted to Instagram immediately drew cries of LOVE IS DEAD and I'M NOT CRYING YOU'RE CRYING. But they were #CoupleGoals, we choked out through many sobs. If they can't make it, no one can.
The similarities between the Step Up actors' separation and that of Anna Faris and Chris Pratt in August 2017 are hard to miss.
Both announced their breakups on social media.
Both have a young child – Faris and Pratt a five-year-old son Jack, and Tatum and Dewan-Tatum four-year-old Everly.
Both separations felt, to the outside world, so out of the blue.
It came as a shock that these people we didn't know but were so emotionally invested in were parting ways.
Where did it go wrong? They seemed so perfect… on Instagram.
And there it is, the common thread tying these two high-profile celebrity separations together. Both couples were idolised for their prolific, witty presence on social media; their captions and selfies and hashtags painting an idyllic painting of marriage perfection.