"Lolllllll no one likes you," she wrote.
It was a small, sharp, biting tweet that captured her allure better than a photo could. It was a little bit political, a little bit wry, firmly on the wave of public sentiment and full of as much jokey tone that allowed her to appear opinionated without being angry.
She, of course, is Chrissy Teigen. And her target? The 45th President of the United States. It banked the 32-year-old nearly 9,000 re-tweets and 36,000 likes, a couple of headlines and the coveted 'block' from President Trump himself.
As far as Brand Teigen goes, it was as characteristic as it was clever. In an online world full of outrage and anger, the swimsuit model has become Twitter's poster-girl for self-deprecating, stinging humour. She walks the fine line of never being angry while consistently being no bullsh*t.
She is the ultimate Cool Girl: (objectively) hot but funny, self-effacing but successful, unapologetic but not uptight, decisive but easygoing, passionate but not easily offended.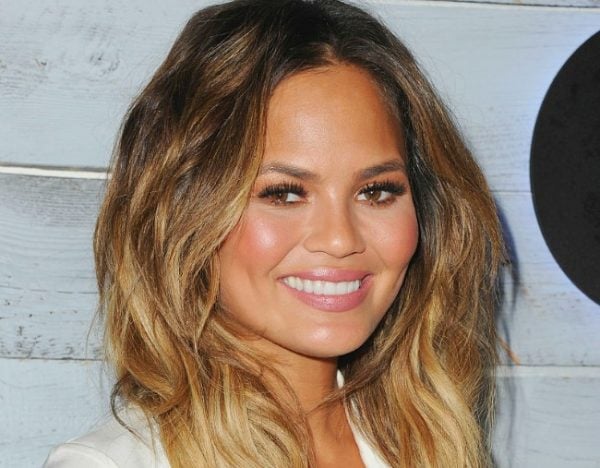 The Cool Girl, first introduced in Gillian Flynn's novel Gone Girl, looks a little like this:
Being the Cool Girl means I am a hot, brilliant, funny woman who adores football, poker, dirty jokes, and burping, who plays video games, drinks cheap beer, loves threesomes and anal sex, and jams hot dogs and hamburgers into her mouth like she's hosting the world's biggest culinary gang bang while somehow maintaining a size 2, because Cool Girls are above all hot. Hot and understanding. Cool Girls never get angry; they only smile in a chagrined, loving manner and let their men do whatever they want.
While Flynn's explanation of a Cool Girl hints at the concept being less ingrained and far more of a performance, it perfectly captures the kind of woman we tend to celebrate above all others: The Chrissy Teigens of the online world; the ones who can make us laugh and drool in 280 characters.