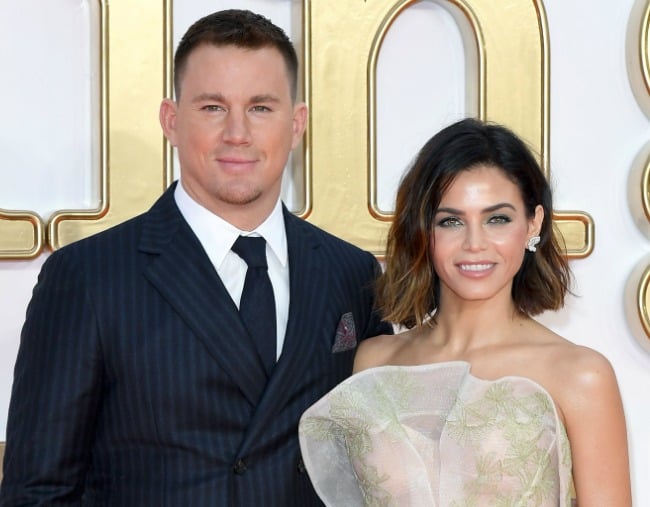 Channing and Jenna Dewan Tatum have today announced that they are separating after almost nine years of marriage.
The couple, who share a four-year-old daughter, Everly, shared the news on Monday night in a post to Instagram.
"We have something we would like to share," the joint statement read.
"First off, it feels odd that we have to share this kind of thing with everyone, but it's a consequence of the lives we've chosen to lead, which we also happen to be deeply grateful for… We have lovingly chosen to separate as a couple. We fell deeply in love so many years ago and have had a magical journey together."
The couple said there were no "secrets nor salacious events" that caused the break up, and that they would not be commenting beyond their initial statement, asking for privacy for their family.
In just December last year, Channing Tatum shut down divorce rumours after sharing a romantic post about Jenna on Instagram. She was noticeably absent from his social media in 2017, and appeared to be holidaying extensively without him, but he commemorated her birthday with a touching message.
"This creature is one more year beautiful," he wrote.
"The transformation she invoked this year has been something they only write about in books of fairytale and magic. Your strength and grace ever evolving. By doing so you make everything around you grow- everything. And i am so very grateful for your lessons. Happy life day my love."
Fans have now started to comment on the post, asking whether it was genuine.
Can you have a good divorce? The hosts of Just Between Us discuss. Post continues after audio.
Earlier this year, Jenna spoke to Health Magazine about the perception that she and her husband have the "perfect life".
"When people say you guys have such a perfect life, I want to scream and tell them no one's perfect. I think there are such things as great fits.
"It is a great fit as long as you are growing together, and I think up until this point we've really grown together. Even if one starts to grow, the other catches up and vice versa.
"But I think a couple needs to be conscious and to want to do the work and be willing to look at the parts of you that need work. Both of us have been pretty aware and willing to do that. We've always had the same values. But we're not perfect! Are you kidding? We fight like other couples, we disagree about things, we have days where we don't really like each other."
 The couple first met in 2006 on set of the first Step Up movie, and have been together ever since.