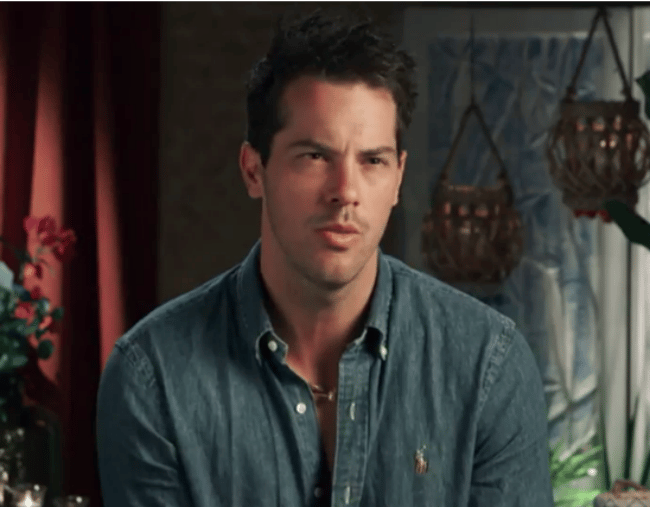 Last night, three people left paradise for no reason, and now we're feeling uneasy.
This isn't just a holiday where you can leave at any time. This is a nonsensical reality TV show that requires your full investment for a completely arbitrary period, and it would appear that Osher forgot to put that in writing.
Because of course he forgot.
He's distracted by such tasks as reprimanding Wais for allowing Keira to insert mango daiquiri into her eyeballs before 10am, trying to convince Jarrod that there's nothing healthy about a tan super red skin that's always peeling, and yelling at everyone to please stop urinating in the pool.
But now he's back, and he feels guilty, so he's unleashed two random people into paradise, Rachael and Sasha - and yes, these people are becoming increasingly less famous.
Osher, who has now abandoned all attempts at a narrative structure, gives a date card to Keira, and if she doesn't give it to Jarrod we swear to God we're going to leave this f*cking island.
Thankfully she does, and as he's leaving, a lone voice yells: "JARROD. SUNSCREEN" and Jarrod's future thanks you. 
They arrive at a football field with Fijian children and they all refuse to touch Jarrod because they think they might... catch something.
They're divided into two teams - Team Jarrod and Team Keira - and Jarrod yells at his team: I REALLY LIKE THIS GIRL DON'T RUIN IT.
Um, okay.