Tonight we're promised a dramatic cocktail party which is ridiculous because this whole show is a cocktail party.
Wise (the Fijian bartender forced to serve white people drinks against his will) is manning the bar always even at 7am and Davey is definitely there ordering an alcoholic beverage for breakfast.
He confides in Wise that at the beginning Florence belonged to Jake. He had the receipt, so Davey had to respect that, and chose Leah for his date instead. But Davey doesn't want Leah anymore so returned her, then purchased one Florence from the shop, and NOW Jake went and did a steal right under his nose. Wise understands.
Meanwhile, Florence and Jake are walking to a romantic waterfall but the path is literally infested with snakes and FFS Osher someone is going to get bitten and you missed your First Aid course because you were too busy decorating the bungalows.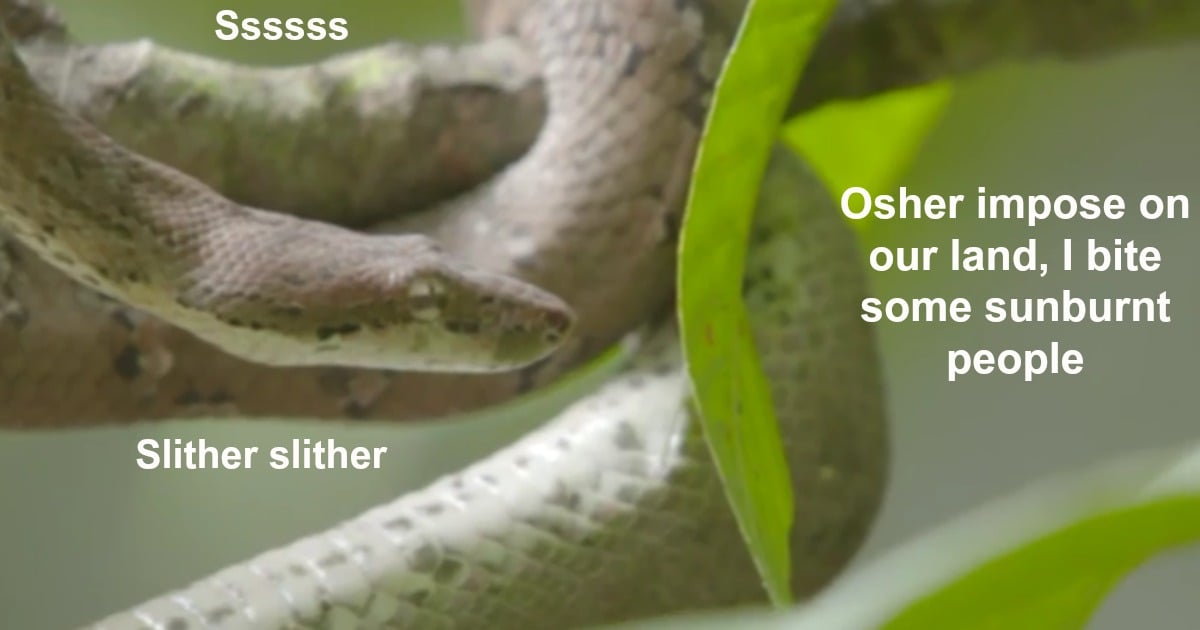 They sit beside a lagoon that definitely has leeches in it, and pop a bottle of champagne which the locals would surely be appalled by... given that the cork 100 per cent goes into the air and takes out on innocent native bird.
Jake asks Florence if she can swim and you'd f*cking hope so if she's on an island, in her bikini, ready to jump into a lagoon.
Florence is still worried about how everyone on the Gold Coast has a 'Jake Ellis' story and look we're going to say it once and once only: Jake has an STI. And no. Florence does not want it.