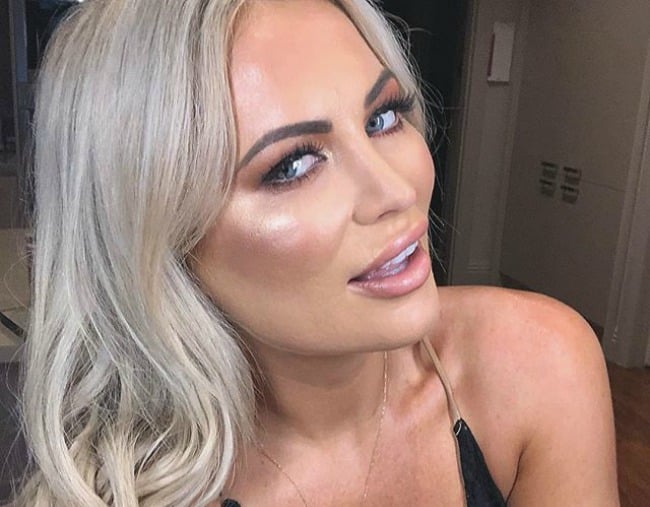 Keira Maguire has criticised the team behind Bachelor In Paradise once again, this time for posting the "worst photos ever" on Instagram.
It's the third time (that we know of) the reality TV star has called out the show.
On Thursday, Keira commented on a gallery post of photos on the official Bachelor in Paradise Instagram page, showing the cast's reactions to the rose ceremony in Wednesday night's episode.
"Worst photos ever," she wrote.
When a fan asked what was wrong with the photos, she commented: "They are the worst action shots. Swipe to look, everyone looks bad."
Earlier this week, the 31-year-old slammed the show's producers for not including a conversation that she said gave better context over why she was so upset with Grant.
"I'm a little bit pissed off about that episode," she told followers in a video posted to her Instagram Stories.
She claimed the producers had "missed out a few things" including the fact Grant had pulled her aside "when there were no cameras or anything" and "abused her" about her decision to send Canadian Daniel – Grant's friend – home.
Keira shares the real story behind her argument with Grant. Post continues.
"And he goes out of his way and was not only telling Jarrod that I didn't like him, but he said to Jarrod that I didn't like kissing him," she continued.
"They didn't show that, which really upsets me because that was the thing that really annoyed me. I'm just so upset that they didn't show what actually happened."
Last month Keira also got a promotional photo of herself taken down because she didn't like it, the Daily Mail reports.
She commented on a picture of herself in a pink top: "I hate this pic of me". And shortly after it was deleted from the Instagram account.
Channel Ten declined to comment when Mamamia reached out.
Zara McDonald and Michelle Andrews debrief on Jarrod's new love interest(s), on our Bach Chat podcast.