Bachelor in Paradise is like The Hunger Games for Instagram followers and we need to all agree on that premise before we can move on.
Ahem.
We begin with a feeling of unease because, yes. Osher has, without a doubt, spent the last several months on this island alone setting up for when his friends come to visit.
It was inevitable. Someone muttered something about 'Bachelor in Paradise' late last year, and when Osher overheard, he travelled to Fiji immediately and located an empty island, then got to work building a commune with his bare hands.
It's silly but mostly dangerous, and this is why, we've said it once and we'll say it again, Osher needs to be supervised at all times.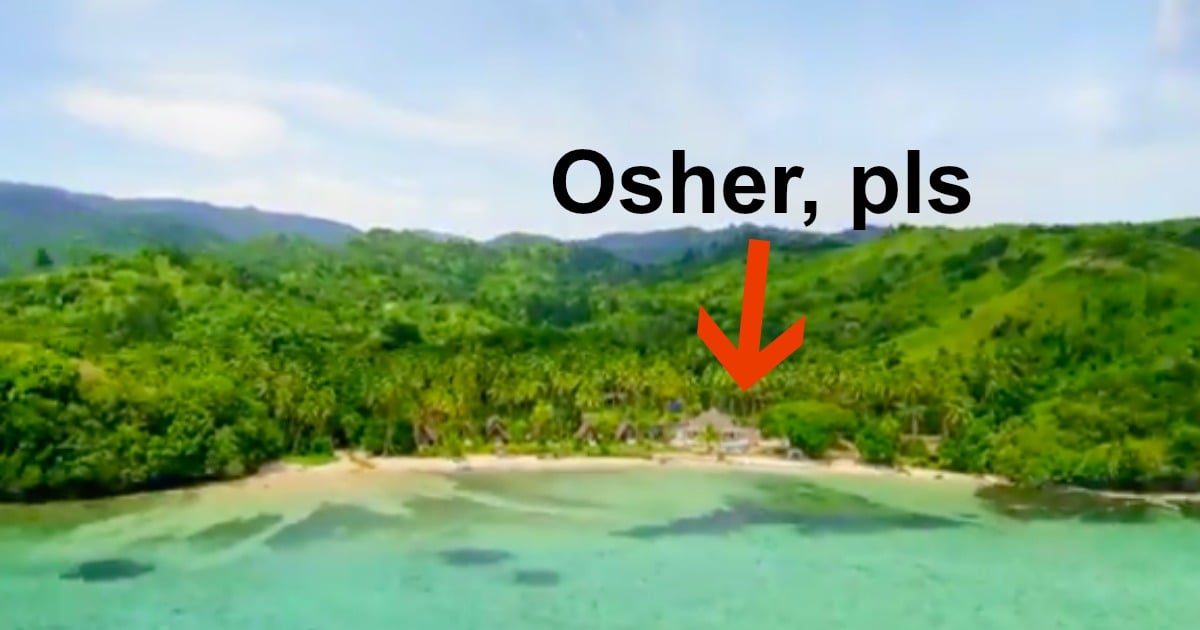 Osher is too excited... and we're genuinely concerned he'll scare off the contestants. He has a wardrobe made up exclusively of Hawaiian shirts which would be fine except that we're in Fiji, and he stayed up very late last night making the final touches to his decorations.
He begins by laying out the rules and we have never been so confused in all of our lives. 
There will be an unspecified number of roses. Given out by the women. But then also the men. Once a week. But it changes. If you don't get a rose then you go home. But then new people turn up. Indefinitely. We're not sure if there's a winner. The show just ends when Osher says it does.
Cool.
OOOO SHHHHH SHUT UP there are contestants Osher would like us to meet now.