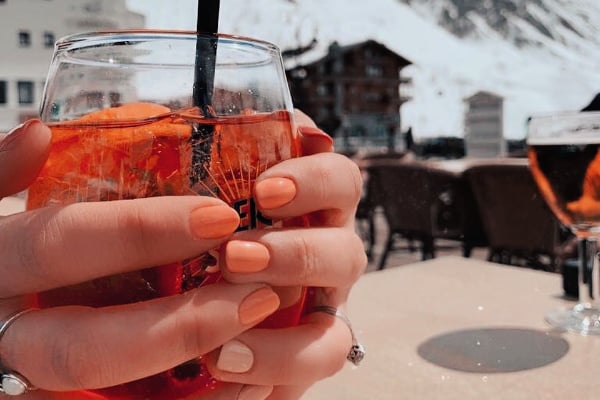 Nude manicures will always be classic.
Since humans have been wandering the earth making fire and foraging for food (OK, maybe not that long), a neat set of nails in blush pink, light beige, nude or the Queen's personal favourite, Essie Ballet Slippers pink, have been a symbol of pulled togetherness.
But right now, there's a new 'neutral nails' everyone's wearing and they're called tonal nails.
Side note – here's how to safely remove acrylic nails at home, post continues after video.
What are tonal nails?
Tonal nails are a way of painting your nails using several shades of one colour on each nail, rather than just one colour for every nail.
In simpler terms: they're rainbow nails, but hold the rainbow.
It's similar to tonal dressing, which involves choosing a colour (say, forest green or pink) and wearing it head-to toe-in different shades, like a bright pink knit with a blush skirt and berry heels. You can wear it in place of a nude/neutral manicure, or go bright with bold shades.
Overseas, LA-based nail artist Betina Goldstein has been posting variations of tonal nails for months – over 15,000 people liked an image of her tonal nails back in February. Our own Aussie beauty entrepreneur Zoe Foster Blake also wore peach/pinky tonal nails for Mecca's annual beauty festival Meccaland in May.
These delightful pictures alone should be enough to convince you to give tonal nails a go.
 

View this post on Instagram