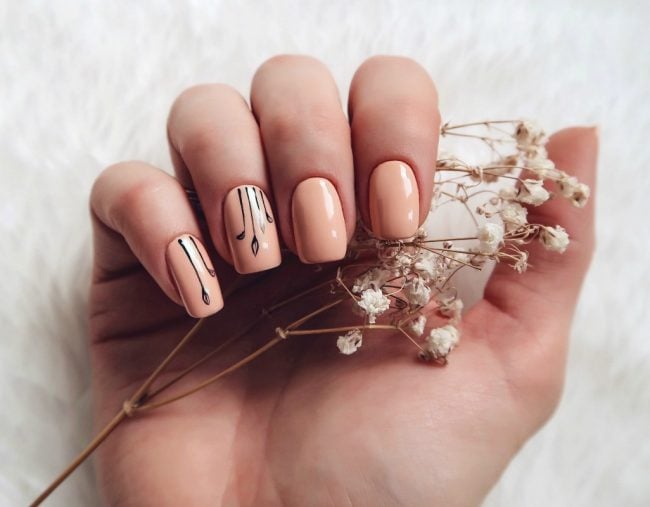 Fiberglass nails are nothing new. In fact, they've been around for decades.
But while they may have been around for a long time, fiberglass nails aren't quite as popular as their acrylic nails, SNS and shellac relatives.
To answer all your fiberglass nail questions, we spoke to Lauren LaRouge, the lady behind Nailed by LaRouge, to find out everything there is to know.
Let's jump right in, shall we?
What are fiberglass nails?
Fiberglass nails, also known as silk wraps, involves the use of thin, flexible products made from silk, fiberglass or other fabrics.
"Fiberglass nails are thin wraps applied to the nail for extra reinforcement," the Sydney-based manicurist explained.
Silk wraps can be used as a natural nail coating or they can even be embedded within acrylic nails for extra strength and reinforcement.
Fiberglass nails and silk wraps are both applied the same way – the only difference between the two is the type of fabric used for the nail reinforcement. While silk appears less noticeable, fiberglass tends to be slightly stronger.
See the videos below for an example of how fiberglass nails are applied.